Description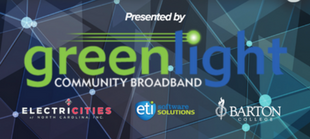 As the smart cities movement spreads across the U.S., Wilson, N.C. proves that businesses and citizens in major metropolitan cities are not the only beneficiaries of gigabit technology and the innovation it fosters.
No matter the size, architecting a smart city is a community effort requiring a shared vision and unwavering focus. This WRAL TechWire Executive Exchange convenes city, industry, and academic leaders in the heart of downtown Wilson to share strategies and ideas powering North Carolina cities like Wilson in their journey to become even smarter and more connected.
The November 1 event begins at 8 AM and ends at 12 PM at the Edna Boykin Cultural Center.
Confirmed Speakers as of October 10
Welcome message: Grant Goings, City Manager, City of Wilson

Keynote: Susan Crawford, John A. Reilly Clinical Professor of Law, Harvard Law School
Panel: The future of Smart City technology
Moderator: Dennis Kekas, Associate Vice Chancellor of Partnerships and Economic Development, NC State University
Gail M. Roper, Regional Expansion Specialist, SE Google Fiber Expansion
Taylor Kerby, Founder & President, Triangle UAS
Andy Fusco, VP

of Member Services & Corporate Planning,

ElectriCities
Panel: Creating a Smart City culture
Moderator: Glen Fellman, Experience Creative Director, Clean
Gary Daynes, Provost, Barton College
Jon Rennie, CEO, Peak Demand
Jeff Bell, Director, Vollis Simpson Whirligig Park and Museum
Steve Abernathy, Senior Systems Engineer, BB&T
Special thanks to our sponsors Greenlight, ElectriCities of NC, ETI Software Solutions and Barton College.
Get tickets and register quickly to reserve your space today!
---
WRAL TechWire Insider Event Discount
If you are a WRAL TechWire Insider subscriber, you receive $10 off admission to this event. Use your email address in the promotional code field above to reserve your discounted subscriber ticket.
---
Join the Conversation
Please join the conversation on Twitter with the hashtag #ExecExchange. Be sure to follow @WRALTechWire.