Description


---

Jobseekers, go to CapitalAreaExpo.com for event information. Your attendance is free!


---
Registration is open! Interested in more visability for your organization? Be a sponsor. Benefits are in the chart below.

---Only ONE slot is available for Presenting Sponsor.

---Only 6 Gold levels are available, and 6 Diamonds.
Click "Tickets" to see what's included in all packages, including a basic booth.
Registration for the event closes on July 31st.
**No refunds after August 9th.

SPONSORSHIPS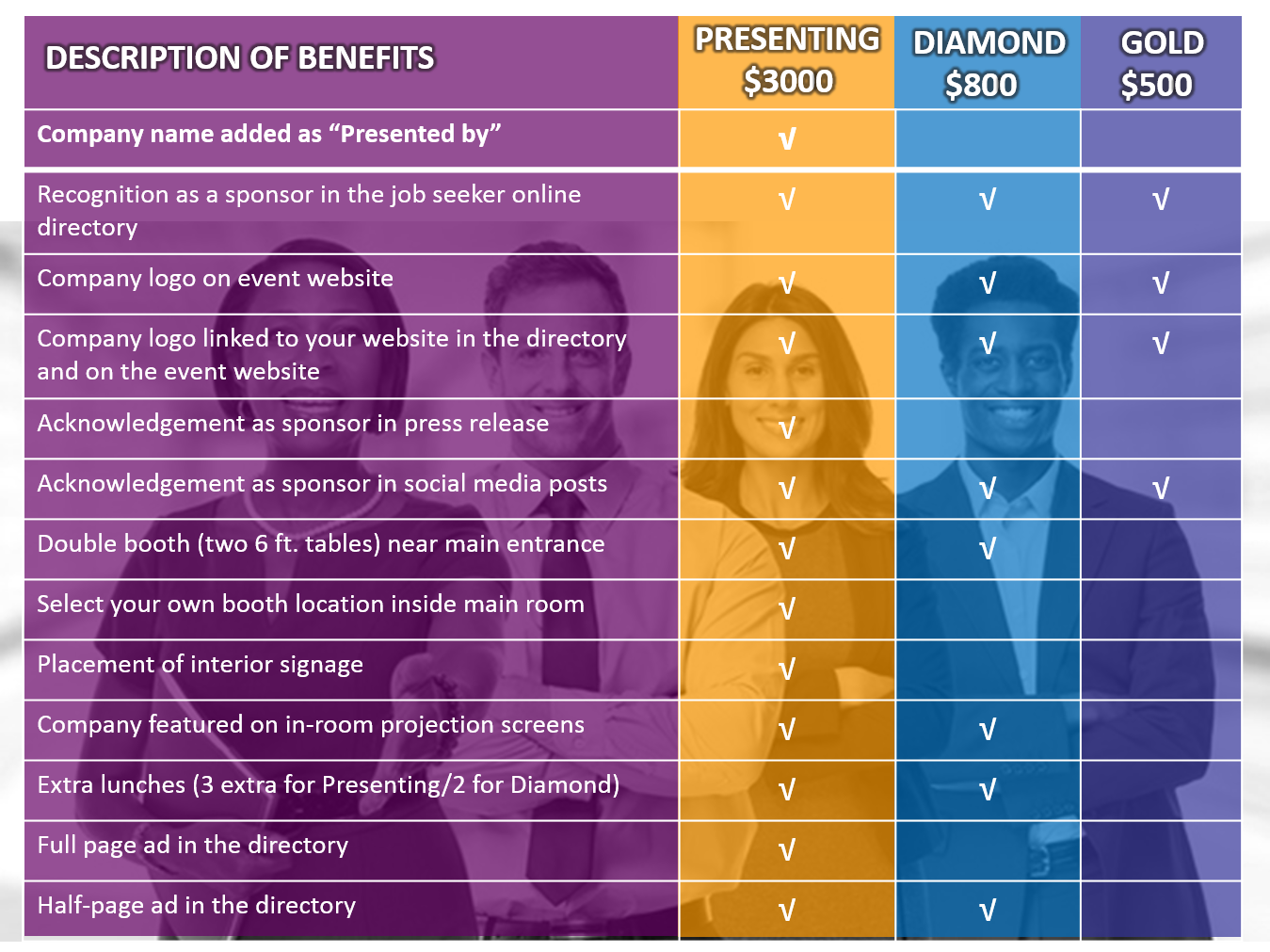 In partnership with NCWorks Career Centers