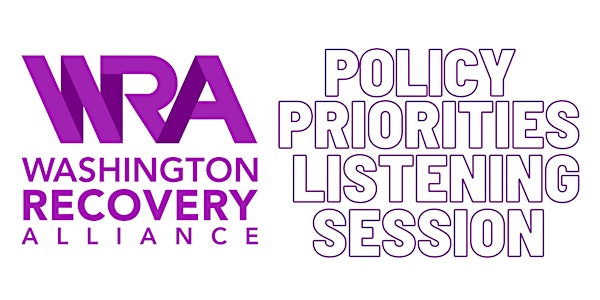 WRA Policy Priorities Listening Session
Join us at our upcoming listening session to let us know what types of pro-recovery policy that YOU would like for us to focus on!
About this event
On Saturday, December 10, the Washington Recovery Alliance (WRA) is hosting a virtual policy priorities listening session so that we can gather community feedback to help inform the behavioral health legislation that we will advocate for at the Washington State Legislature 2023.
Please come ready to share your thoughts and ideas about what type of policy changes are needed in your community to help achieve our vision that recovery is a reality for all.
If you cannot make the virtual listening session, we do have a survey available as well. Please use the link here to fill out our survey.
Help us make your voices heard!