Description
To my women's group,
If you want to listen and absorb what so many of us are experiencing and why in our mid-life, and participate in probing and illuminating questions and answers that may help you understand how to navigate midlife's crossroads, please join us at my home for our September meeting.
This should be a very revealing and personal perspective of why mid-life matters to each of us with my friend and distinguished guest and speaker, see below.
Adrian
============
How to Navigate Mid-Life's Crossroads
Do you ever reflect that you are in midlife? What is midlife and why is it a fascination to so many? Further have you ever felt yourself becoming more reflective or introspective during your mid-life? Have you thought that mid-life presents new crossroads in your life, yet you are unsure how to navigate them while pondering is that all there is to my life or what's next?
For the past few years, Dr Kane has worked on developing a life altering life coaching model to address how to understand and navigate mid-life's crossroads and has completed a doctorate on this topic. With each one of us facing increased longevity, ageing presents new benefits and challenges. We are all witness to a new longevity economy, yet for many it is interspersed with fear of living longer yet often with limited financial, emotional and social resources. It is also presenting new and emerging issues about how to address a longer second half of life. It is this very matter that Dr Kane has studied and written about. Midlife often triggers life events that cause deeper introspection, sometimes crisis, often greater spirituality and a desire for more authenticity and altruism, but why?
Dr Kane is in the midst of completing a book on How to Navigate Mid-Life's Crossroads. He founded the Center for Mid-Life Reinvention (www.c4mlr.com ) where he provides mentoring, coaching, advisory services and education on mid-life matters. After over 40 years of experience, he has mastered the art of reinvention and today uses his life experiences and judgement to assist people on mid-life matters.
He has masters and doctorate degrees in Human Development and Professional Coaching from the International University of Professional Studies (IUPS). He is a leading global proponent on how positive psychology and life coaching can be an enriching combination to assist people in mid-life to navigate life's crossroads and permit people to seek sustained happiness, through a lifestyle of their choice. As an advocate of the synergy of positive psychology and life coaching, from an educational perspective he is focused on curricula development in advanced degrees focused on subjective well-being. Dr Kane sits on the North American Advisory Board of the London School of Economics (LSE) and is also an advisor to IUPS.
Dr Kane has had rich and unique adult life. Born in England and educated in economics and finance at the London School of Economics, he spent over 30 years in the United States constantly working with people as a Managing Partner at Arthur Andersen. Subsequent to Andersen's collapse in 2002 he became a regional CEO at HSBC Private Bank, a Director of East West Bank and later served as President of not one but two very large and influential family offices, all roles that involved people, their issues, needs and aspirations.
Dr Kane was honored with the British Honour of Chivalry by Her Majesty the Queen by being invested as an Officer of the Most Excellent Order of the British Empire (OBE) for his services to British American business interests. He is a citizen of both the United States and United Kingdom. Dr Kane is a Fellow of the Royal Society of Chartered Accountants of England and Wales (FCA), a member of the American and California Societies of Certified Public Accountants (CPA), is a Chartered Global Management Accountant (CGMA), is a member of the International Coaching Federation (ICF) and is a member of the International Positive Psychology Association (IPPA). He has served on many non-for-profit and for-profit boards, and is presently Chairman of the Los Angeles Fire Department Foundation.
Dr Kane has lived in California since 1978 where he and his wife split their time between Northern and Southern California and where they have family, business and philanthropic interests.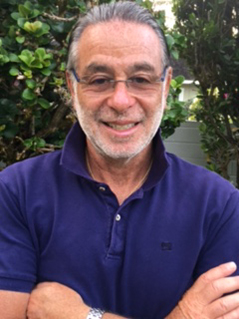 Dr Andrew S Kane OBE
+ 310-500-5733