Description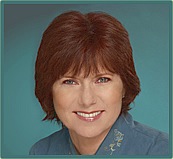 As the Executive Director of the renowned American Feng Shui Institute®, P.K. Odle moderates the AFSI on-line classes. She also teaches AFSI courses in a classroom setting in the Los Angeles area.
In 1997, P.K. founded her consulting firm, The Feng Shui Advantage®, which offers comprehensive on-site and remote evaluations of existing structures, as well as project development and relocation advice to residential and commercial clients throughout the English-speaking world. P.K. enjoys working with a wide variety of clients from actors to wholesalers, engineers to holistic healers, executives to Olympic athletes, and internationally renowned interior designers who desire to improve their health, relationships, and bottom-line by managing their Feng Shui.
Her 'Feng Shui Personal Directions Self-Mastery TOOLBOX' is a step-by-step system for working with your Feng Shui Personal Directions, including your 15° Prosperous, Consuming, Valued Friends, Backstabber, Romance and Lonely Pillow directions. P.K. publishes the award-winning 'Feng Shui Advantage MONTHLY' newsletter and is a popular speaker at home improvement expos, real estate seminars, and other private groups.
At WPN, P.K. will discuss the difference between 'Feng Shui Folk Beliefs' that were made popular in do-it-yourself books vs. the ancient science of classical (I Ching) Yi Jing Feng Shui which has the same root as Acupuncture. She'll explain why practicing DIY Feng Shui can be as dangerous as practicing DIY Acupuncture. P.K. will briefly review the history of Feng Shui; various aspects of Feng Shui that are affecting us daily; how classical Feng Shui's elemental remedies blend with any décor and share a few remedies for common Feng Shui problems. Everyone who attends will have the opportunity to learn their most restful sleeping direction, where clutter would personally cause them the most problems, and their supportive wardrobe colors according to their Yi Jing Trigram, which is based on their gender and date-of-birth.