Description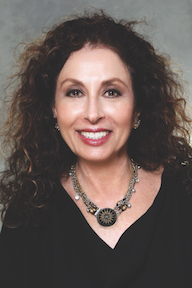 Amy Newman will be our featured speaker at our next WPN Meeting.
Susan Cohen will be hosting the meeting at her home and will include dinner, so please be sure to RSVP!
===========
A well-known expert and pioneer in the California dispute resolution community for more than three decades, Amy Newman joined Alternative Resolution Centers (ARC) in 1991 and has served as President since 1999. She is responsible for the firm's strategic planning, marketing and business development programs, as well as its panel recruitment efforts.

Ms. Newman has been instrumental in making ARC one of the most successful and longest-standing dispute resolution firms in the United States. Ms. Newman has recruited and guided numerous retired judges and justices, mediators and arbitrators through the process of establishing a thriving dispute resolution practice. Her ingenuity, creativity, marketing expertise and entrepreneurial style have helped enhanced the career of countless neutrals. During her tenure, ARC's panel has tripled in size and includes many panelists who ranked among the Daily Journal's Top Neutrals in California. ARC continues to attract many of the region's most accomplished retired judges and attorney-neutrals with expertise in Civil, Probate and Family Dispute Resolution. ARC is now celebrating 30 years of service as a top dispute resolution provider.

Ms. Newman began her dispute resolution career at JAMS in the mid-1980s. In her business development role, she took JAMS' Los Angeles and Santa Monica offices from inception to the top sales volume in the industry.
Ms. Newman continues to be in the forefront in adapting ADR to meet the demands of today's legal environment. Frequently called upon for her opinions and insights, in 2015 Amy was appointed to the USC Gould Law School Advisory Board for their new Alternative Dispute Resolution LLM and LLP Programs. In 2011, Amy was a judge in the ABA Section of Dispute Resolution's "Representation in Mediation" Competition held at Pepperdine University Law School. In 2010, she was appointed to a three-year term on the California State Bar Committee on Alternative Dispute Resolution and was simultaneously appointed by then Presiding Judge of Los Angeles Superior Court, Tim McCoy, to the court's ADR Committee. She is a frequent speaker and has spoken a number of times to the California Judges Association on "Marketing and Practice Development for Retired Judges."

Ms. Newman was a featured panelist at the California Dispute Resolution Council's forum on "ADR Providers: Shaping Our Industry" in 2009. A frequent panel member on legal forums, she has represented dispute resolution firms to the press and both State and Federal Judges. Ms. Newman has created and presented hundreds of training and MCLE programs to law firms, insurance companies and other organizations.

Ms. Newman is a contributing author of the first book on the use of Dispute Resolution and E-Discovery, written by Daniel Garrie, Esq., published by Westlaw in 2011 and updated in 2013. From 2009-2016, Ms. Newman served in association with ARC as Senior Consultant & Marketing Coach to Mr. Garrie, owner of Law and Forensics (previously FSRDG), a global electronic forensic company.

Ms. Newman has written numerous articles, including "The ADR Expert," published in the March 2010 ADR Edition of California Lawyer; "Pick and Choose" and "New Problems, New Solutions" published in the Los Angeles Daily Journal; and "Divorce Needn't Be Hateful."

Ms. Newman's background in marketing and business development began in the health care industry, where she was the administrative director of a physical rehabilitation center. She earned a Bachelor of Science degree (with honors) in Allied Health from Boston University and attended Pepperdine University for her MBA in 1992.