Description
Our February WPN meeting can literally be life or death! Yet interesting and fun at the same time :)
Health is one of the most important things to pay attention to in life. At our next meeting, we'll have speakers Dr. Suzan Starler talking about the warning signs of a heart attack and LA Fire Department Captain Laurie Stolp giving an interactive and instructional session on CPR.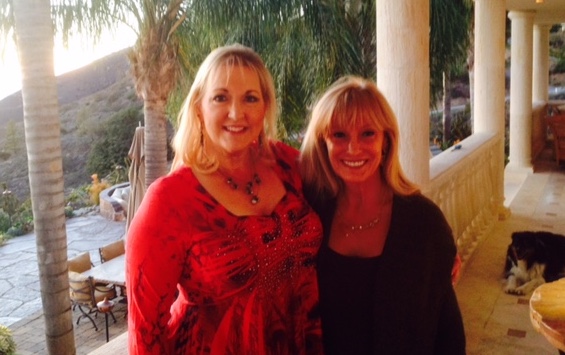 Captain Laurie Stolp is an EMS Battalion Captain for Battalion 14, Los Angeles Fire Department serving the areas from North Hollywood, Studio City, Van Nuys, East to Universal City.
The Los Angeles Fire Department runs approximately 1500 911 calls per day. More than 600,000 calls per year. They are a Class 1 Fire Department. They provide Fire Fighting, Emergency Medical treatment and transportation, as well as specialty services such as Helicopter rescue, Brush patrol, Horse patrol, Bike medics, Swift water Rescue, Urban Search and Rescue including search dogs, Hazardous Material experts, Homeland Security, Mass Casualty rescue (Train, subway, bus, airplanes etc), Airport Crash rigs/foam, high rise fire, Brush fires etc. Newly added resources include Nurse Practitioner Units for Community based medicine, and a pilot program with UCLA for Mobile Stroke treatment, which includes a mobile Cat Scan.
Captain Stolp has been on the Fire Department since Oct 1990. She is a Paramedic, and has been an Inspector from 2001 to 2005 and Captain from 2005 until present. Captain Stolp provides support and Education regarding the EMS services provided by the Los Angeles Fire Department Firefighter/Paramedics in my Geographical area. She has 7 Fire Stations including 6 Paramedic Rescues under her command. She also provides Liaison between the Hospitals and LAFD, and provides support and interface with the constituents in her area.
Captain Stolp has been married for 25 years, to her husband, John. They have two daughters, one 23 and one 20.
==========
Dr. Suzan Starler is a board licensed chiropractor practicing holistic healthcare from her offices in West Los Angeles and Malibu, California. Her approach offers caring tough love support, coupled with the knowledge and experience to work with patients so that they finally understand what is happening with their bodies, and how they can more actively support their own healing.
Dr. Suzan attended UCLA for her undergraduate studies and the majority of her pre-med curriculum. She then attended Los Angeles Chiropractic College (now called Southern California University of Health Sciences), where she began to integrate her passion for wellness and her desire to serve. Since 1993, Dr. Starler has been helping patients eliminate pain, recover their health, and pursue healthier lifestyles.
Working closely with her patients, Dr. Suzan develops streamlined and easy to follow plans that bring even the most challenging cases to a greater level of functional capacity, restoring her patients' quality of life. She found, after many years of clinical practice, that even the best healing program would ultimately fall short of its goals unless the barriers to healing were handled one at a time, in a priority order as determined by the body. To this day, she continues to follow this very effective and successful holistic approach with her patients and in her own life. Dr. Suzan maintains that you must walk the walk if you are going to improve and maintain your health.
Star Chiropractic and Nutrition is unique because Dr. Suzan offers her patients one-stop shopping for their health care needs. Compassion, patient empowerment, and proper whole body physical and nutritional support are Dr. Suzan's main tenets for providing her patients with the tools necessary to achieve their personal health goals. She employs cutting-edge technologies for symptoms relating to herniated discs and spinal stenosis, physical rehabilitation, and spinal decompression utilizing the DRX9000(tm). She additionally utilizes Nutrition Response Testing(tm) to assist patients attain health through personalized nutrition programs, McKenzie Therapies to facilitate a patient's ability to self treat with specific, easy to perform home exercises, and Quantum Neurology(tm) protocols to enhance nervous system repair.