WPN Holiday Party and Festive End-of-Year Celebration

Thursday, December 8, 2016 from 11:00 AM to 2:00 PM (EST)
Event Details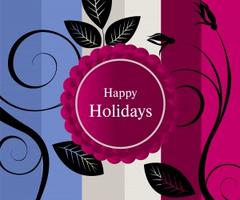 Join us for the Event of the Season!
Let's Celebrate Joy, Connection, Friendship and Family
Delicious Food and MORE!
Members, Guests, Spouses, Friends
and the General Public are invited.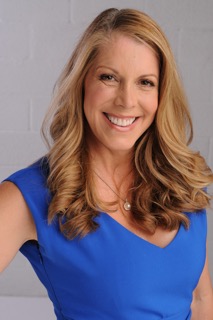 Speaker:  Lucetta Zaytoun
Author of:  "It's Already Tomorrow Here:
Never Underestimate the Power of Running Away"
About Lucetta...
After raising six kids and launching them out into the world, a life earthquake hit. This led her to put everything she owned in storage, sell her car, shut down her phone and travel in developing countries by herself for one year. Lucetta's precarious, intrepid and fascinating runaway journey took her to places she never imagined. 
Without intending to, at age 51, she jumped off the world's highest bungee bridge, was French-kissed by a giraffe, fell in love with Africa, was abducted, ate a tarantula in Cambodia, and ultimately found herself. 
While on her courageous journey, every bit of Lucetta's past showed up to haunt and heal her, helping her make peace with her life and reclaim her authentic identity.
Lucetta is now a speaker and a life/leadership coach. As president of Raleigh Coaching Academy, she is also a trainer of new coaches. She currently lives in Raleigh, North Carolina.  You can learn more about her at:   www.lucettazaytoun.com.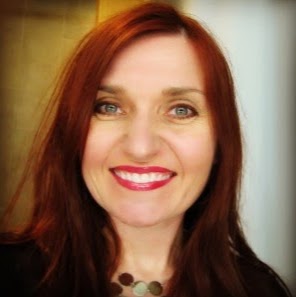 Special Holiday Musical Performance by:
Sherrie Wilkoloski

 - Our Delicious Menu -


 Seasonal Soup
Entree (Choose one of the following options):
Grilled NC Fish
Baked Grit Cakes, Wilted Spinach, Confit Tomatoes, Capers, and Caramelized Fennel 
(Gluten Free)
Coq Au Vin
Red Wine Braised Chicken with Carolina Gold Rice, Pearl Onions, and Shiitake Mushrooms  (Gluten Free)
Winter Vegetable Pot Pie
Dessert: 
Sticky Toffee Pudding- Toffee Sauce, Chantilly Cream
Sorbet (Gluten Free)
Note:  Adult beverages will be available, but are optional and at an additional cost to anyone who wishes to place an order.
*ABOUT MANDOLIN*
Raleigh native, Sean Fowler, returned home to open Mandolin, his debut restaurant.  In fact, he has returned to his boyhood stomping grounds on the corner of Fairview and Oberlin Road.  He remembers bellying up to the old Johnson's Pharmacy lunch counter and washing down a grilled cheese with an ice cold limeade, after a long afternoon of riding bikes.  A quarter century later, Sean's culinary journey has come full circle, landing him back at the very same location.  Years after Johnson's Pharmacy closed its doors, Sean's love for the fresh Southern foods that filled his childhood home, led him to train in some of the country's top restaurants. Most recently, Sean was a Chef at the AAA 5 Diamond, Fearrington House, in Pittsboro, NC. 
Over the past ten years Sean has fine-tuned his cooking and his concept for Mandolin. Like the City of Oaks itself, Mandolin is Southern at its roots, but draws influences from around the world.  The food is fresh and local, the music is American, and the restaurant is home to a family with a passion for serving world class food, wine, and spirits in a soulful, comforting atmosphere.
Mandolin uses the highest quality local ingredients to create seasonal menus that represent a fresh take on Southern food. We source our meats, poultry, seafood, produce, and specialty products from a bounty of North Carolina farmers, ranchers, and artisans whenever possible.  We keep our cooking and our ambiance close to home.  At Mandolin, seasonality, sustainability, and buying local are culinary and business philosophies based on our core values of preparing the best food, using the best ingredients, supporting our local economy, and conserving our natural resources. 
Mandolin is located in the Hayes Barton neighborhood, just a stone's throw from Five Points, on the corner of Oberlin and Fairview.
When:  Thursday, December 8, 2016
Where:  Mandolin,

2

2519 Fairview Rd, Raleigh, NC 27608



Time:    11:00pm-2:00pm/EST
Cost:     Early Registration $39.95.  Walk-ins:  $45.00 at the door
Save This Event
When & Where

Mandolin
2519 Fairview Rd
Raleigh, NC


Thursday, December 8, 2016 from 11:00 AM to 2:00 PM (EST)
Add to my calendar
Organizer
Women's Power Networking, LLC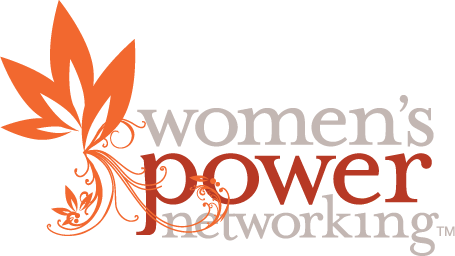 ABOUT WOMEN'S POWER NETWORKING, LLC


Women's Power Networking is a North Carolina-based national women's business organization.  Our goal is to support women and help them grow personally and professionally.  We invite you to stop by www.WomensPowerNetworking.com  to learn more about us and our upcoming events.  We look forward to seeing you at one of our weekly chapter meetings, monthly Roundtable Discussions, Cocktails and Contacts, Lunch and Learn events and more! 
WPN Holiday Party and Festive End-of-Year Celebration