Description
"Freedom: It's Who I Am!" is an opportunity for ladies ages 17 & up to experience God in a dynamic weekend. Discover new depths and find new facets of freedom through live worship, anointed teaching, and powerful ministry. Come ready to get rid of all those things that hold you back so that you can walk in His FREEDOM!
THE "WHY":
"It is for freedom that Christ has set us free. Stand firm, then, and do not let yourselves be burdened again by a yolk of slavery." Galatians 5:1
Why were the children of Israel enslaved from the time of Joseph to Moses?
For 400 years, they stayed in one place. The people didn't move forward, the nation was not hearing God speak. What happens when we don't hear God speak? What happens when we stay in one place longer than we are supposed to? Like the Israelites, we become enslaved to the environment around us. We adapt to our earthly cutlure. We are conformed to the world we live in and no longer recognize God's voice. Our progressive motion stops. We succomb to the influence of other people, reather than submit to the influence of God. But, just as the children of Israel came up out of their slavery in Egypt, so will we rise up out of bondage into greater realms of freedom.
"SET MY PEOPLE FREE"
Freedom from sin, opression, addiction, and the like are God's heart for all of us. But freedom goes so much deeper than that! Together, we will dive into the Word and God's Presence to find new facets of freedom and obtain the promises Jesus purchased for us.
Watch the PROMO VIDEO on YouTube!
SCHEDULE:
Friday, October 16th
5:30PM - Registration
6:30PM - 9:00PM - Worship, Teaching, and Prayer
Saturday, October 17th
8:15AM - Breakfast
9:00AM - 11:45AM - Worship and Teaching Session
12:00PM - Lunch
1:00PM - 3:00PM - Worship and Teaching Session
3:30PM - 5:00PM - Break or Optional Breakout Teaching Groups
5:30PM - Dinner
7:00PM - 9:00PM - Worship, Teaching, and Prayer
WORSHIP LEADERS:
Caleb & Taylor Parker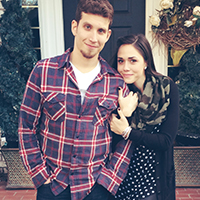 Worship should be a safe place where one can come unashamed to connect with the Father God. It's a place where you can empty your cup before the Lord and let God fill it with Himself. With that in mind, Taylor and Caleb are passionate in the way they worship Jesus! Both bring a strong prophetic voice in their worship leadership with a sweet sense of innocence and a pure outlook on who Jesus really is! The Parker's hope is that all people, regardless of age, shape, color, or background would come together to abandon themselves in radical worship to the Lord.
SPEAKERS:
Lisa Ellis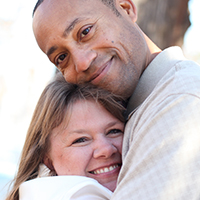 Lisa Ellis has served and led women's ministry for 15 years at New Covenant Fellowship. Her heart has been setting women free for the purpose of serving His kingdom and finding their gifting and callings in Christ. Her husband, CJ, is the senior pastor at NCF, and together they minister to couples and families. Lisa and CJ strongly believe in team ministry and love working together to see God's hand at work in the lives they touch. Lisa has been the head of the WOW conference for the past 3 years -- seeing ladies set free from addictions, homosexuality, shame, and many other bondages. Her heart is to see women come together in unity in worship and hearing from the Lord.
Leah Cangelose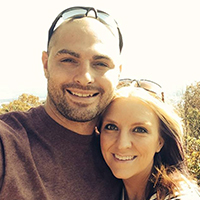 Leah Cangelose knows firsthand the pain of brokenness and the joy of God's redemption. The restoration of God in her life has birthed a passion in her to see a generation set free from all types of sexual and relational brokenness. She and her husband, Chris, are co-founders of Heko, LLC and Limitless, INC., two organizations that exist to see people set free to find their true identity in Him. Through their public school outreach programs, workshops and seminars, and crisis pregnancy center consulting, the Cangeloses offer hope to men, women, and young people who have been affected by abortion, sexual sin, pornography, the sex industry, infidelity, fatherlessness, lost identity, and broken relationships. Leah and Chris live in Leah's hometown of Stillwater, and have 3 children with one in the oven!
Kalyn Burke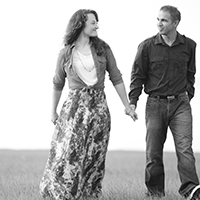 Kalyn Burke is a pioneer of contagious passion who chooses an uncompromising commitment to Truth. Her determined purpose is to KNOW Him and to inspire others to completely waste their lives on Jesus. Kalyn's teaching is an invitation into relationship with the living Word. The testimony of transforming power permeates her messages through root issue revelation, forgiveness, and inner healing. Anointed to "make visions happen," Kalyn currently serves as Creative Media Director at NCF and helps in many areas of ministry. And above all the teaching, designing, and rocking out on the drums, "K" simply loves getting to be the country wife of her handsome Persian Okie, as well as calling out the treasure in her two beautiful step girls.
Candy Kloxin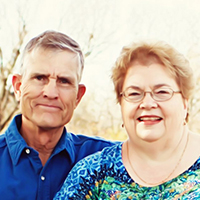 Candy Kloxin has been a prayer minister for 40 years and a follower of Jesus for 64 years. Her passion is prayer and helping people discover their God-given gift. She loves teaching and ministering the Word of God. She believes everyone should enjoy intimate relationship and fellowship with God the Father, Jesus Christ and Holy Spirit and believes this relationship should be continuing to grow and evolve throughout one's life. She has been married to her husband, Gary, for 51 years and they have three sons, seven grandchildren, and one great grandson. Gary and Candy have been instrumental in seeing many marriages restored and strengthened through their ministry.
FAQs
Do I need to be a member of this church or denomination to come to the conference?
Absolutely not! Our heart is to bring together the women of Stillwater and the surrounding areas in a time of refreshment and fellowship. We would love to see you there!
Is there an age limit to enter the event?
Yes, because of the length of the conference and the nature of the topics, we require participants to be at least 17 years old.
Will childcare be provided for the conference?
Unfortunately, due to the nature of this all day event, childcare will not be provided.
I would love to attend the conference, but finances are tight for us right now. Do you offer any financial assistance?
We don't want anyone to be turned away because of finances, but at the same time we must cover the costs of food, gifts, speaker fees, etc. for the event. Thankfully, several generous donors have made scholarships available for those who qualitfy. Please send us an email stating your concerns, and Rosemary in financial assistance will contact you!
What are my transport/parking options getting to the event?
Ample parking is provided at New Covenant Fellowship, and local transportation can be arranged. Please contact us for details.
I notice that the meals are provided on Saturday. I have special dietary restrictions. Will there be special meal plans available?
Although there will not be special meal plans, most of the meals are adaptable to a variety of conditions, including vegetarian, diabetic, and gluten and lactose intolerant. Our meals are professionally prepared and delicious - we love to pamper our guests!
Where can I contact the organizer with any questions?
Please click the 'contact us' button for any further questions or requests for assistance.
What is the refund policy?
Due to the necessity to purchase food and gifts in advance, no refunds are available. However, you may transfer your registration. Please contact us for details.
I'm coming from out of town. Where should I stay?
We have lots of great hotel options for all price ranges. Here are a few of the hotels that are convenient to New Covenant Fellowship:
Wyndham Garden, 600 E. McElroy (this hotel is within walking distance to NCF), 405-377-7010
Hampton Inn and Suites, 717 E. Hall of Fame, 405-743-1306
Microtel, 423 E Hall of Fame, 405-372-7100
Best Western Plus Cimarron Hotel & Suites, 315 N. Husband, 405-372-2878
LaQuinta Inn and Suites, 5285 W 6th Ave (this hotel is appx. 10 miles from NCF), 405-564-0599