Description
Join Women of Wearables for our monthly meetup as we host Sahrye Cohen and Hal Rodriguez, cofounders of the tech couture design group, Amped Atelier, for an interactive book presentation based on their book "Make It, Wear It: Wearable Electronics for Makers, Crafters and Cosplayers."
See and learn how they make their fashion art pieces using electronics, 3D printing, and traditional sewing. Attendees will learn how to make a simple circuit using only copper tape, an LED, and a battery!
Drinks and light snacks will be available. Please arrive on time as we will meet in the lobby of the Port Workspaces 20th street location at 6pm and head up to the Makerspace no later than 6:15.
Registration is required and no tickets will be available at the door.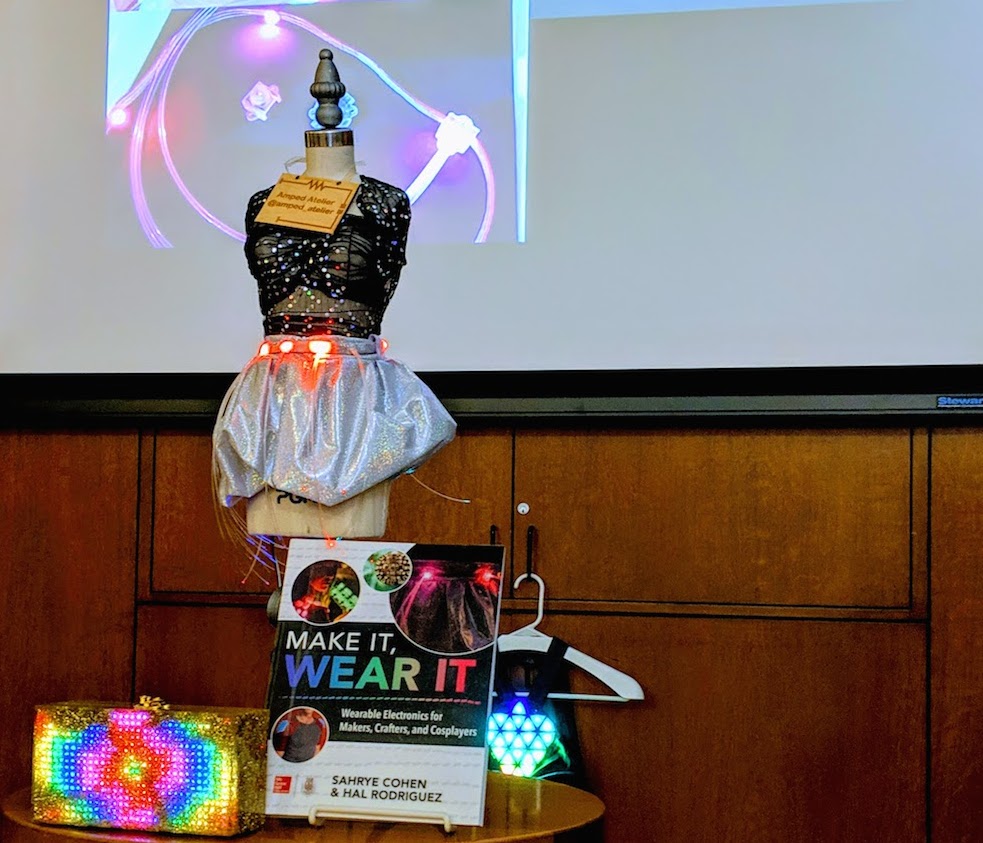 About WoW Wednesday:
Every last Wednesday of the month, Women of Wearables members come together around a topic that is important to our Bay Area community. We host a variety of opportunities to learn, connect, and collaborate, from panel discussions to interactive workshops. These meetups are designed to showcase the women innovating in wearable tech, fashion tech, IoT, health tech, VR, AR and all in between. WoW is not just for professional women, but for anyone with an interest in wearable technology and providing women with a platform for growth. We welcome trans women and men, non binary folks, and allies. More important than your gender identity (or lack thereof) is that you're a supportive and contributing member of our group.
Join our meetup and stay up to date on what we'll be up to each month: https://www.meetup.com/womenofwearablesbayareameetup/