Description
Join collectors and enthusiasts for the first public viewing of the Mütter's 19

th

century Victorian hair art exhibition

Woven Strands, The Art of Human Hair Work

in the Thomson Gallery. Dozens of works will be on view including hair jewelry, hair wreaths, domed hair sculptures, and related ephemera from over 150 years ago.
Public opening: January 19, 2018

Limited refreshments available.
This event strictly 21+. The entire Mütter Museum will not be open during this event.
NOTE to Mütter Members: Individual Members may purchase 1 ticket at the discounted price. Family Members
may purchase 2 tickets at the discounted price.
---
ABOUT THE EXHIBIT
A favored folk art of the 18th and 19th century, hair art was an expression of grief and love, usually created by women who have become anonymous over time. Human hair from both living and deceased persons was used to form flower bouquets, wreaths, braided jewelry chains, weeping willows, and painted scenes of mourning. Considered to be a form of portraiture, these were cherished tokens to preserve the memory of a deceased loved one, chart a vibrant family tree of the living, or to be traded as friendship keepsakes. It is rare to view such pieces publicly as they were created in domestic settings, primarily for home display.
From five private collections, the Mütter Museum along with John Whitenight and Evan Michelson have assembled an exquisite group of hair art and jewelry as well as accompanying materials that discuss the social expectations of Victorian-era mourning rituals that ruled 19th century society with strict standards.
Created in conjunction with Morbid Anatomy and co-curated by collectors John Whitenight and Evan Michelson, along with Museum Special Project Manager Emily Snedden Yates, this exhibit will be open to the public January 19, 2018 – July 12, 2018.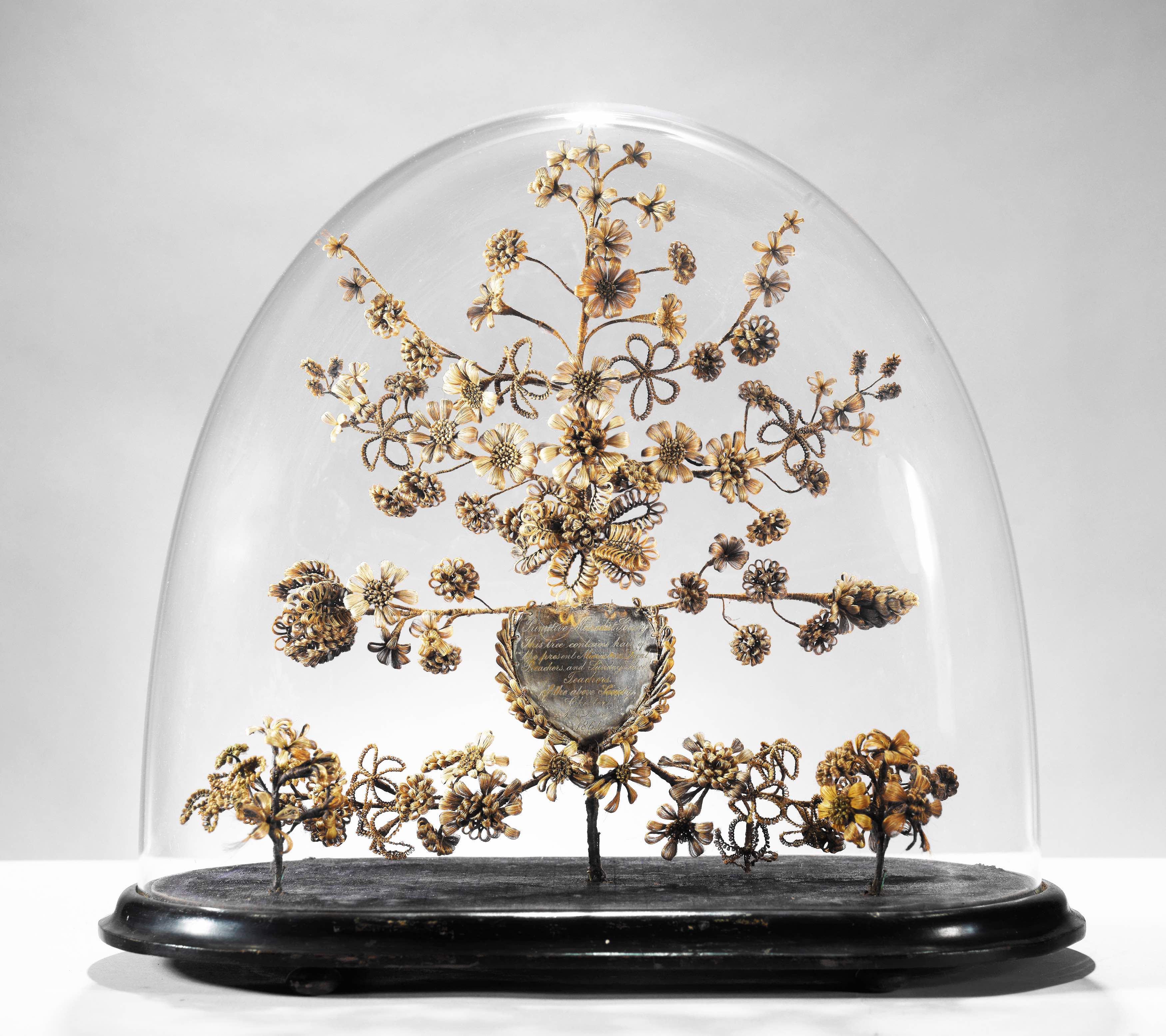 Questions? Email events@collegeofphysicians.org
Tickets are non-refundable, but are transferable to other people.