Would you like to take a trip to the Moon? Kroma - Saturday Nov 25th
Description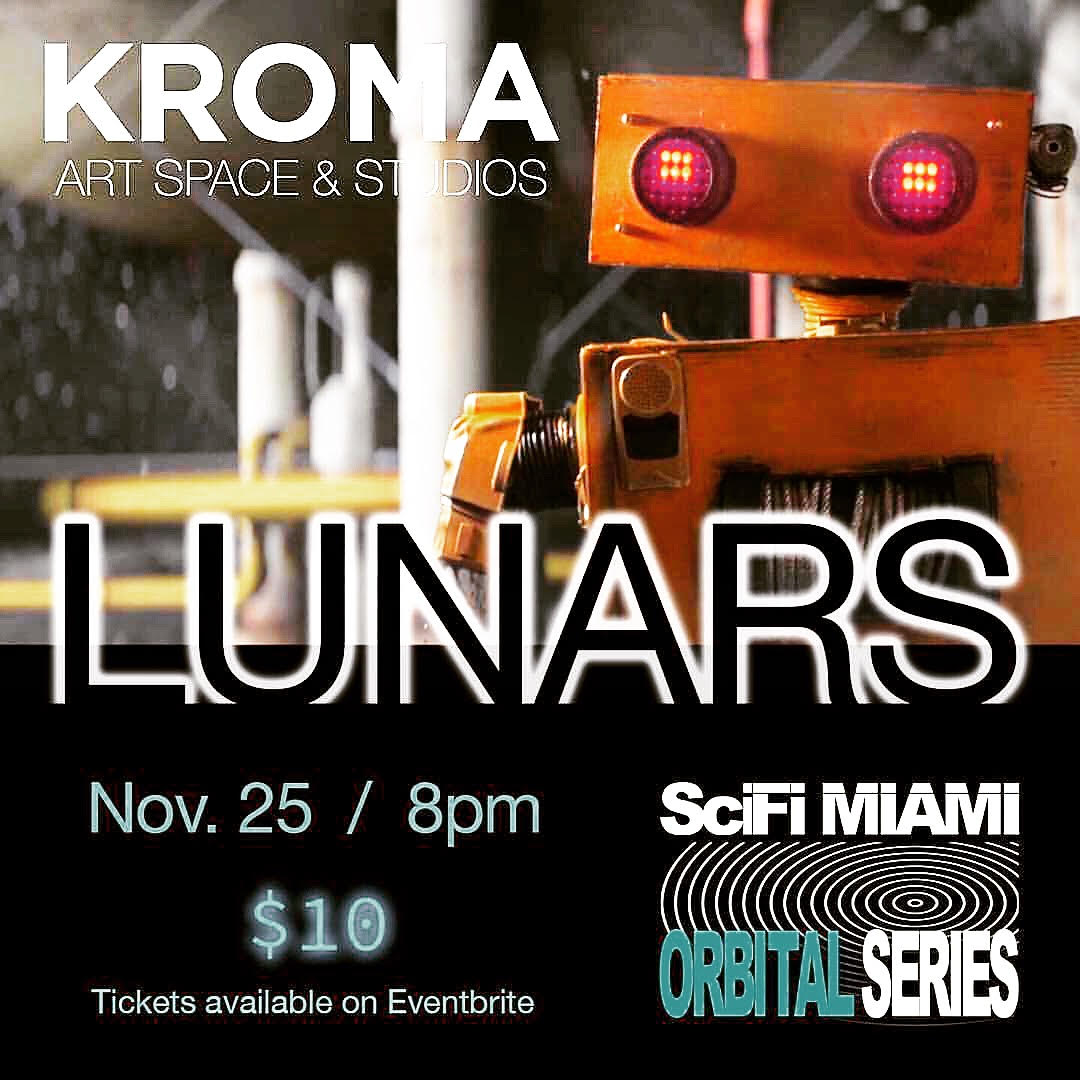 Would you like a trip to the Moon?
Join us as we will take THREE trips to the moon Saturday, November 25th starting at 8 pm.
- Starting with a poetry reading by Benedicte Blanc-Fontenille.
- A Trip to the Moon (French: Le Voyage dans la lune) is a 1902 French silent science fiction film. It is loosely based on two popular novels of the time: From the Earth to the Moon by Jules Verne and The First Men in the Moon by H. G. Wells
The film was written and directed by Georges Méliès, assisted by his brother Gaston.
- "LUNARS" co-directed by Grier Dill and Brett Glass
- "You'll Go Far" by Noah Sterling
* Science Fiction Films play host to some of our civilization most fantastic dreams and aspirations, from the voyage to the moon by Georges Méliès to the eventual human colonization of Mars as first viewed by "Total Recall, aka We Can Remember It for You Wholesale".