About this Event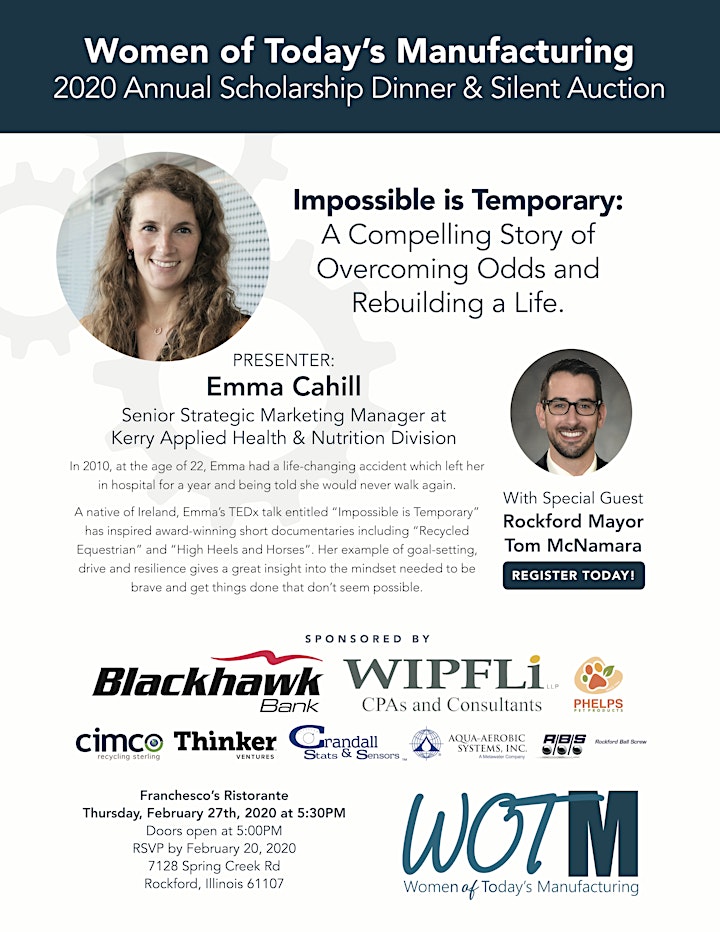 Special Guest - Rockford Mayor, Tom McNamara will be in attendance to address the audience regarding the strength of manufacturing in the region.
Emma Cahill - Senior Strategic Marketing Manager at Kerry Applied Health & Nutrition Division
In 2010, at the age of 22, Emma had a life-changing accident which left her in hospital for a year and being told she would never walk again. A native of Ireland, Emma's TEDx talk entitled "Impossible is Temporary" has inspired award-winning short documentaries including "Recycled Equestrian" and "High Heels and Horses". Her example of goal-setting, drive and resilience gives a great insight into the mindset needed to be brave and get things done that don't seem possible.