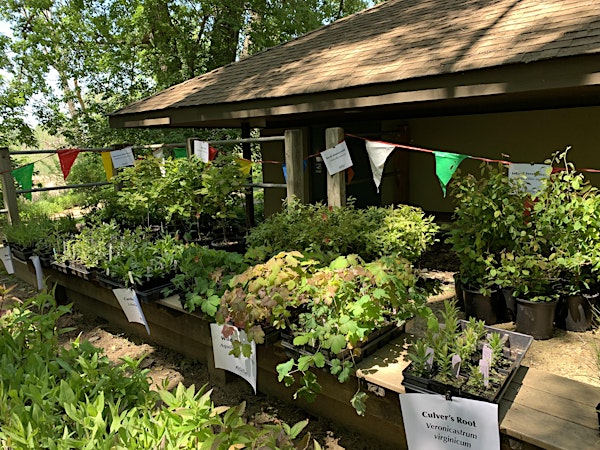 WOTC May Program - A to Z on Sourcing Minnesota Native Plants
Learn about the many ways to purchase native plants in the Twin Cities.
By Wild Ones: Native Plants, Natural Landscapes
Date and time
Tuesday, May 16 · 5 - 6:30pm PDT
About this event
Shopping for and sourcing native plants can be challenging. Some plants sell out quickly, others are still in dormancy and not available until mid June.
In this presentation, Wild Ones member, Julia Vanatta, will walk you through the many options available to Twin Cities gardeners. Program will include tips on sourcing and growing from seed, budget considerations, reading a label, shopping on line, venturing out to native plant sales, outdoor markets and nurseries along with what to look for when shopping at your local garden center.
For those attending in person, Wild Ones members may bring a sample of their winter sown containers to determine if they are ready to transplant into a larger container or garden setting. Assessing the milk jugs will be done during social time before and after presentation.
About the speaker:
Julia Vanatta has been a homeowner in Minneapolis since late 1970s. Getting serious about gardening over 20 years ago, she uses her own gardens to experiment and learn all she can about native plants and the wildlife they support, especially insects. Julia has been active as a leader in various capacities for Wild Ones Twin Cities for many years. More recently she started the Facebook group, Native Plant Gardens in the Upper Midwest, a discussion group where members engage in an exchange of ideas and practices for local ecosystem gardening.
About the organizer
Wild Ones Twin Cities is one of eight Minnesota Chapters or Seedling Chapters of Wild Ones, Native Plants Natural Landscapes.
We host educational programs, tours and events throughout the year that are free and open to the public. Our plant sale is our primary annual fundraiser.  Our Mission: Educating the public about the benefits of preserving and restoring biodiversity of our native plant communities, beginning in our own yards and gardens.
info@wildonestwincities.org
To join or for more information, visit www.wildones.org