Description
Unveiled Beauty: Cultivating YOU! is an empowerment series created in support of the presenting sponsor Fashion Meets Poetry's mission, "To create an empowering space for women to embrace the journey of life and the beauty of oneself through storytelling, knowledge and sisterhood."
Is there anything more inspiring than hearing women share their stories of courage and strength? The speakers throughout this series provide attendees with messages of hope, life lessons, knowledge and tools to help embrace both our inner and outer beauty. Attendees leave feeling empowered and confident and begin to build a deeper connection with their own individual stories. We invite you to learn about all the events by visiting www.fashionmeetspoetry.com; or this specific event via the description below: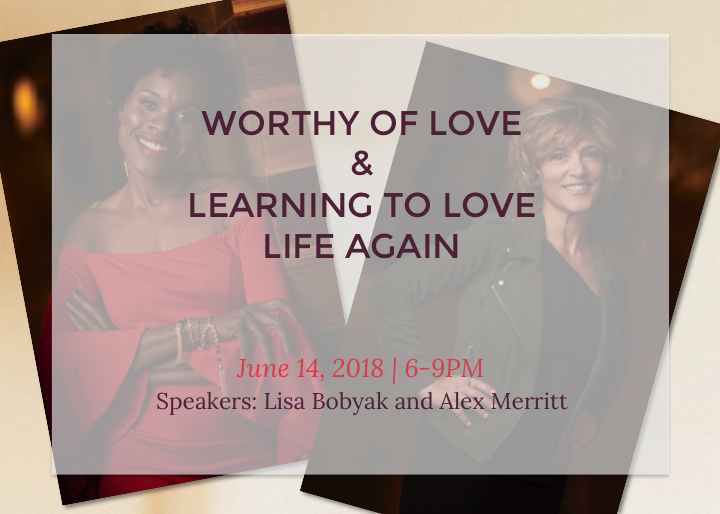 WORTHY OF LOVE w/ Alex Merritt
There is nothing more exciting or daunting in life than finding someone to love. The quest to find the one, be the one, or open up to love is a scary, yet amazing adventure. Although, when love is associated with pain, we often times withdraw from love, doubt it or even question our worthiness of it. That was once Alex. Early in life, she received a blueprint and role models that showed her love was something you earned not something you deserved. In this session, Alex shares what she's learned about LOVE for our benefit so that we may foster positive relationships with others and ourselves in order to live an incredible life filled with LOVE.
Alex is founder of Dessert & Discussion and affectionately known as The Love Engineer. What originated out of curiosity about the success and failure of relationships has turned into a platform to strengthen gender relations. Alex took her mechanical engineering background and applied technical problem solving skills to uncover the answers. As a result, Alex has created innovative events and products, namely The War on Love® card game and Dessert & Discussion®. She specializes in helping powerhouse women and the men that love them break down barriers and build amazing relationships one discussion at a time.
LEARNING TO LOVE LIFE AGAIN w/ Lisa Bobyak
What do an exam table, an attorney's business card and a 5K run have in common? They all represent unexpected events in Lisa's life, where the choices she made in the moment, had the power to change her life's trajectory. With grace and vulnerability, Lisa shares what helped her bounce back from what threatened to take her down. In this session, you will discover the confidence drains that keep us stuck and running on empty and the critical actions that high achievers take. Together, we will learn how to overcome the societal push for our "do more-be more" lives and how to clear the clutter so we can move forward with excitement, energy and ease.
Lisa is founder of Living Fully Balanced, LLC, a coaching and consulting firm dedicated to helping high achieving women find balance and create space for what matters most. Lisa has spent over 13 years changing women's lives through her transformational program, Love Your Life Again. She is also the author of 7 Days to Loving Your Life Againand radio host for Living Fully Balanced with Lisa on Twin Cities Wellness Radio 1570 am. Lisa's mission is to help others bounce back from setbacks, so their next chapter is balanced and even better than before.
Every event has something unique to offer and you don't want to miss any of them!
Each event includes:
2 Inspirational Speakers
Interactive Discussions
FREE Beverages and Hors d'oevres
Fashion & Style Segment
Poetry Reading
Networking
VIP ticket holders receive a FREE empowerment gift with their purchase.
Live Action Beauty experiences provided by Intelligent Nutrients (first come, first serve).
Women ONLY. Advanced ticket purchase required to attend.
Onsite and street parking available.