WORSHIP LEADER BOOTCAMP

Tuesday, June 27, 2017 at 9:00 AM

-

Friday, June 30, 2017 at 1:00 PM (CDT)
Event Details
REGISTRATIONS AFTER June 1, 2017 are NOT eligible for host homes. You must make lodging arrangements on your own. 
The Worship Leader Bootcamp is for anyone age 18 to 35 who wants to take their worship leadership to the next level. If you are new to leading worship, or need a tune up & fresh inspiration – this event is for you! We will cover on-stage elements such as band dynamics, sound, vocal and instrument training. Additionally, will cover the off-stage elements including band administration, discipleship of musicians, and soul care. This will be a once in a lifetime experience for you! Nothing compares to hands-on training with gifted teachers and mentors.
Additional topics will include:
Soul Care: Developing Your Green Space with God
The $200 Voice Lesson
Administrating Worship
Biblical Foundations of Worship
Running More Effective Rehearsals
Making Music Like a Producer
Sound Workshop – We will all learn the basics of the soundboard
Recording Workshop – Including a visit a Nashville Recording studio!
Drum + Bass Day – Learn the basics of the foundation of the band
Electric Guitar, Keys + Vocal Day – Learn the basics of the emotion of the band
Songwriting Workshop + Song Share Circles


WHERE
Worship Leader Bootcamp will take place at the Franklin Vineyard Church, just south of Nashville. Most of the classes and main sessions will be at the church campus, although we will be taking field trips during the week.
COST
Early bird registration is only $299! ($349 after 6/1) That covers registration, materials, books, 3 lunches, 2 dinners, snacks, and all the coffee you can drink.
LODGING
The Franklin Vineyard has graciously provided host homes for us. These are free and you will get details after you register. If you prefer to stay at a hotel, please make arrangements on your own.
SCHEDULE
Bootcamp will begin Tuesday morning June 27th, so we encourage everyone to arrive to your host home or hotel by Monday evening June 26th. We will have 3 full days of programing Tuesday, Wedneday, and Thursday with a final session Friday morning. Expect to hit the road Friday June 30th around Noon. Detailed schedule coming soon.
FAQ
Should I bring my instruments?
SURE! There will be lots of guitars and digital pianos on campus. You are encouraged to bring your guitar, bass or other instrument as there will be additional times for jamming and collaborating.
Are scholarships available? 
YES! We are offering partial and complete scholarships for those in need. Church planters and non-US passport holders are encouraged to contact us for more details on scholarship opportunities. Email matt@maryvillevineyard.com for more details.
What can expect from the host home? 
We will connect you with your host several weeks before you arrive. You will make arrangements with them to pick up your key and see your room.
Why is the Camp only for 18-35 year olds? What's the deal? 
Great question. We are specifically targeting younger, emerging worship leaders for this event. It will allow us to tailor-make this event for that demographic. We love and value multi-generational teams and will have other events that are all-ages (like the the Vineyard Worship Leader Retreats).
Any other questions? 
Email matt@maryvillevineyard.com
TEACHERS 
The worship leader bootcamp will be led by Mike O'Brien & Matt Farrand with daily visits from experts in every area of ministry. We are adding more men and women to the instructors weekly including:
Dan Wilt (soul care)
Susan O'Brien (spiritual direction)
Mark Young (electric guitars/recording)
Mike O'Brien
Worship Leader Bootcamp Director
For 18 years Mike has served as the worship leader of Vineyard Community Church in Marietta GA preparing thousands of weekend and special services under the leadership of one pastor. He oversees a collective of 25+ musicians that write, record, and lead worship services for VCC. That collective, Poured Out Like Wine has recorded 7 albums with over 15 published songs with Vineyard Worship USA.
Mike also works as a producer, engineer and mixer at Lucko Sound Studio. Since 1997 he has recorded dozens of local church and sing-songwriter projects including Miami Vineyard Live and Not Be Moved. Mike serves the Vineyard Movement and the church at large with worship team training and production. His blog themikeo.com is focused on the practical heart and skill teaching for the 21st century worship leader.
Dan Wilt says, "Mike O'Brien is one of the Vineyard's most articulate communicators on the topic of contemporary worship leadership. His ability to break down complex ideas into memorable phrases and move-forward practices is second-to-none. I wholeheartedly recommend that you have Mike in to work with you, your musicians, and your techs. You won't regret it; he carries the heart of worship deep within him – and it spills out everywhere."
Mike is currenlty a top contributor to WorshipTraining.com, an online training media library for worship teams. He has also done extensive worship team training throughout India. His heart is to come alongside the average worship joe in the trenches and help him or her champion a worship journey vision that serves the local church. Mike earned a B.A is Music from Kennesaw State University and am currently completing my M.W.S at the Worship Studies from the Robert E. Webber Institute for Worship Studies. He lives in Atlanta GA with his wife Susan and son Ezekiel.
Matt Farrand
Communications & Instructor
As a pastor's son in a rural church, Matt grew up running sound, fixing gear, helping lead worship… whatever was needed to make Sundays happen. He was called to worship ministry at an early age, and has been leading weekly services for 20 years. Matt has served Vineyard Church in Maryville TN for 10+ years.
During that time, Matt has built and scaled systems to facilitate worship at every stage from church plant to large multisite congregation. His experience includes developing young worship leaders, multiplying teams, cultivating a songwriting community, church building projects, sound system design & installation, and helping launch the church's second & third locations.
Matt understands bootstrapping, shoestring budgets, strategic thinking, and creative problem solving. Whether technology, music theory, or theology, he enjoys passing on practical knowledge to other worship leaders. Pastor Aaron McCarter says, "Matt might be the most resourceful person I've ever known… and one of the most avid learners as well. His persistence and faithfulness have blessed our church and many young worship leaders."
Matt studied worship arts at North Central University in Minneapolis, MN. He and his wife Teri live in Maryville TN with their daughter Tatum and son Mac.

Dan Wilt
Instructor
Dan is one of the foremost voices equipping worship leaders across the Vineyard and many streams of the church. He is deeply committed to furthering an ancient-future vision of worship in the 21st century church, encouraging both its sacramental and creative expressions.
Over the decades, Dan has been privileged to serve as a social worker, songwriter, university professor, designer, author, pastor, worship leader, chaplain, and friend.
Dan believes that "worship is about everything, and everything is about worship." He cares about worship in all its facets, and cares about what happens in creative leaders' lives, from the platform to how we live behind the scenes with our spouses and children.
Paul Baloche said, "Dan Wilt cares deeply about the worldwide church and how it worships. His ministry is both deep and wide, connecting musicians with the past, present and future. I wholeheartedly endorse his important work."
Dan lives in Franklin, TN with his beautiful wife, Anita, and three amazing children – Anna, Abigail, and Benjamin. He also leads worship at the Vineyard Church of Franklin.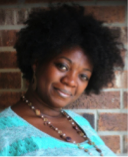 Torri Baker
Instructor
Originally from Columbus, Ohio, Torri currently resides in the Austin, TX area.  She is the Worship & Arts director at Thrive Austin "Vineyard" Church. Torri has been leading worship vocally for 25 years, 11 years in the Vineyard. She met her husband, Josh, in bible college and they have two boys, Gavin and Graham.
Mark Young
Electric Guitar & Recording Instructor
Mark Young was born to missionary parents, in Seattle, Washington. When was two years old his family moved to Quito, Ecuador. There he grew up learning English and Spanish simultaneously. The family moved later to Argentina where he lived for 10 years. It was there where he dedicated his life to Christ and found his passion for music and love towards the South American people and its culture. He was involved leading worship in local churches, and also performing in various rock and jazz groups.
Mark attended Berklee College of Music in Boston Massachusetts, and graduated with a degree in Music Production and Engineering. Seeking to be more involved with music production Mark moved his family to the Nashville, Tennessee area in 1997.
Mark's passion is to see church music produced with passion and excellence not only on the US but in Latin America as well. Mark, with his wife Karina, currently live in Franklin, TN where he owns a recording studio and is a worship leader and the Missions Pastor at Franklin Vineyard Church. He travels in South America training and equipping worship bands in local churches.

 Zach Hord
Electric Guitar
Zach Hord is a multi-instrumentalist and producer at Vineyard Church in Kansas City, MO. His musical journey began in youth group at age 13, and he later went on to tour with Joyce Meyer Ministries and various other worship and country artists. He now serves as a music director at Vineyard Church and a producer at Fountain City Music.
Zach has a passion to ignite creativity within his community and generate music that is original, authentic and inspires others to encounter God in a profound way.
When & Where

The Franklin Vineyard Church
308 Jordan Rd
Franklin, TN 37067


Tuesday, June 27, 2017 at 9:00 AM

-

Friday, June 30, 2017 at 1:00 PM (CDT)
Add to my calendar
Organizer
Vineyard Worship
Vineyard Worship exists as an organic extension of the Vineyard church movement in the USA (Vineyard USA). We are, in a phrase, "from the church, for the church." We are not a music company first and foremost; we are a non-profit worship ministry. Our efforts will be centered in the cultivation and empowerment of the core value of worship in the Vineyard or more simply put "to help the local church experience God", rather than in a profit-driven music business model.