Description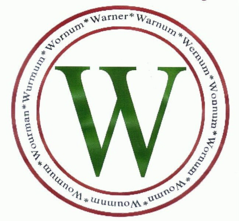 Hello Family,
Your 2017 Wornum Family Reunion committee members are Sagay Wilder-Chairman, Karen Wourman-Hollis & Asmara Wilder-Secretary/Communications, Keyah Worthy & Kideste Wilder- Events, Malikee Bailey- Social Media and Ishabah Wilder & Tomeka Howard-Treasurer/Co-Treasurer. Sagay volunteered at the 2015 family reunion in Atlanta to take on the responsibility of building a team to work together, plan, and organize the upcoming family reunion. Our hats are off and a big thank you, to the previous committee members.
We have chosen to have the family reunion in Suffolk, VA on July 14th weekend. Suffolk was chosen because it is affordable yet still close to the famous Virginia Beach oceanfront and other historic areas in VA. The luxurious Double R Mansion at 7742 Quaker Dr Suffolk, VA 23437 will be the site for all of the reunion activities. The amenities are too many to name so feel free to visit their website at http://doublermansion.com. It is our hope that all or the majority of our family members will appreciate our efforts and agree that this is a great place to host our family reunion.
I have blocked rooms at the Hilton Garden Inn-Suffolk under the WFR. The discounted family nightly rate is $119 + tax per room. Parking is free at the hotel. As always, you are responsible for making hotel reservations for you and any family member in your party. All rooms must be reserved by May 1, 2017. Reservations for the reunion can be made NOW directly with the Hilton Garden Inn Suffolk Riverfront reservations at 757-925- 1300 or online at www.suffolk.gardeninn.com.
The itinerary for the Wornum Family Reunion 2017 is:
* Friday, July 14th –Meet & Greet, Family Bonfire at the Double R Ranch in Suffolk
* Saturday, July 15th - Family Reunion picinic-11:00-3:30pm at Double R Ranch in Suffolk (indoor pool, billards, movie theater, etc…)
Family Reunion banquet dinner/dance- 7:30pm at the Double R Ranch in Suffolk
* Sunday, July 16th- Day for Farewells
**Transportation will be provided from the host hotel (Hilton Garden Inn-Suffolk Riverfront) to the Double R Ranch all weekend according to schedule that will follow.
The fee for family members 0-4 years old is free (but still need to be listed on the form), members 5-11 years old is $60.00 and family members 12 and over is $100.00. This does NOT include T-shirts. This fee includes your hospitality snack food on Friday evening, picnic food during the day on Saturday and the banquet Saturday night. We do not have a breakdown of fees if you are unable to spend the entire weekend with us.

For your convenience we have provided a payment plan for family members that are in the 12 years and over age group ($100.00). The family fee payment breakdown is as follows:
1st payment -$25.00 due by January 15, 2017

2nd payment-$25.00 due by February 15, 2017

3rd payment-$25.00 due on March 15, 2017

Final payment $25.00 due by April 15,2017
For all other age groups we encourage you to send payment as soon as possible, but no later than April 1, 2017. For your convenience, we have included a registration sheet for you to tell us exactly whom you are paying for.