Orphans Preferred offers a new look at the Pony Express!
About this event
Orphans Preferred: The Twisted Truth and Lasting Legend of the Pony Express, published in 2004 offered a new look at the legacy of the Pony Express, debunking myths and taking a fresh look at the realities of the fast mail service. Join us as we discuss what this book got right…and maybe even some things it got wrong. The discussion will be moderated by Savannah Lore of the Midcontinent Public Library, with guest Sarah Bader-King, Curator of the Wornall/Majors House Museums, who just completed a large-scale research project on Pony Express founder Alexander Majors.
Free to attend, $5 suggested donation
Orphans Preferred (Christopher Corbett, 2004) is both a revisionist history of this magnificent and ill-fated adventure and an entertaining look at the often larger-than-life individuals who created and perpetuated the myth of "the Pony," as it is known along the Pony Express trail that runs from St. Joseph, Missouri, to Sacramento, California. The Pony Express is a story that exists in the annals of Americana where fact and fable collide, a story as heroic as the journey of Lewis and Clark, as complex and revealing as the legacy of Custer's Last Stand, and as muddled and freighted with yarns as Paul Revere's midnight ride. Orphans Preferred is a fresh and exuberant reexamination of this great American story.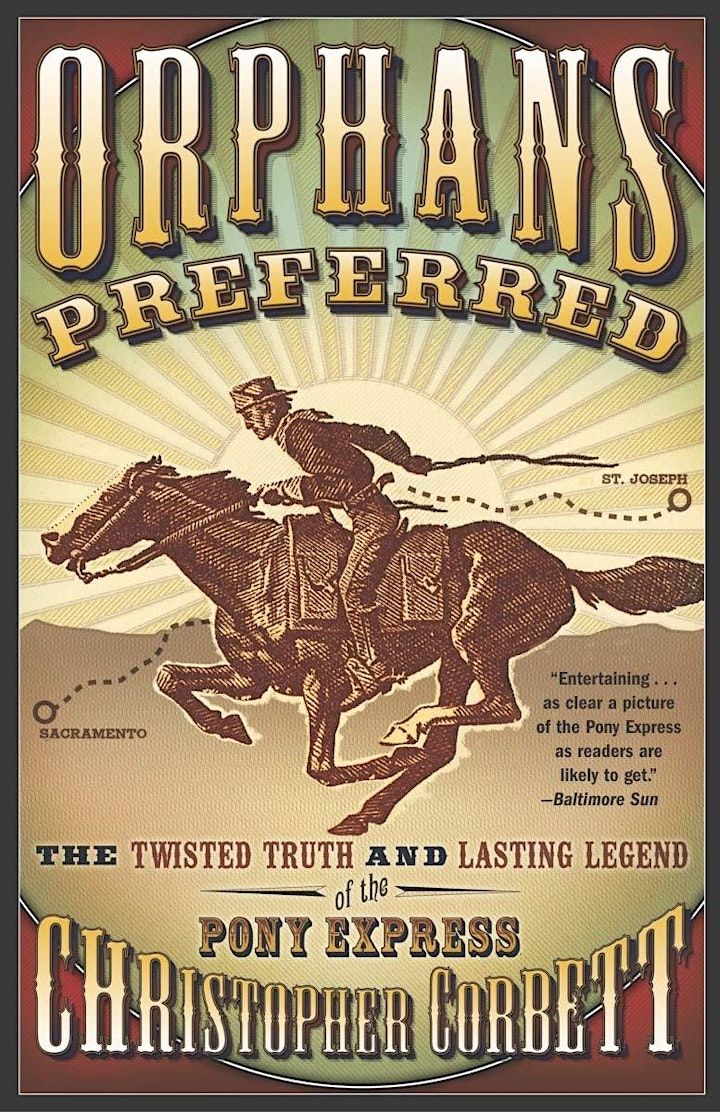 Organizer of Wornall/Majors Book Club: Orphans Preferred
The Wornall/Majors House Museums manages two of Kansas City's most significant and dynamic historic structures: the John Wornall House and Alexander Majors House. The houses, both listed on the National Register of Historic Places, provide a variety of educational and community opportunities, including public tours, hands-on field trips, summer camp, social events, educational lectures, author events, youth story times, and holiday and seasonal activities.