About this Event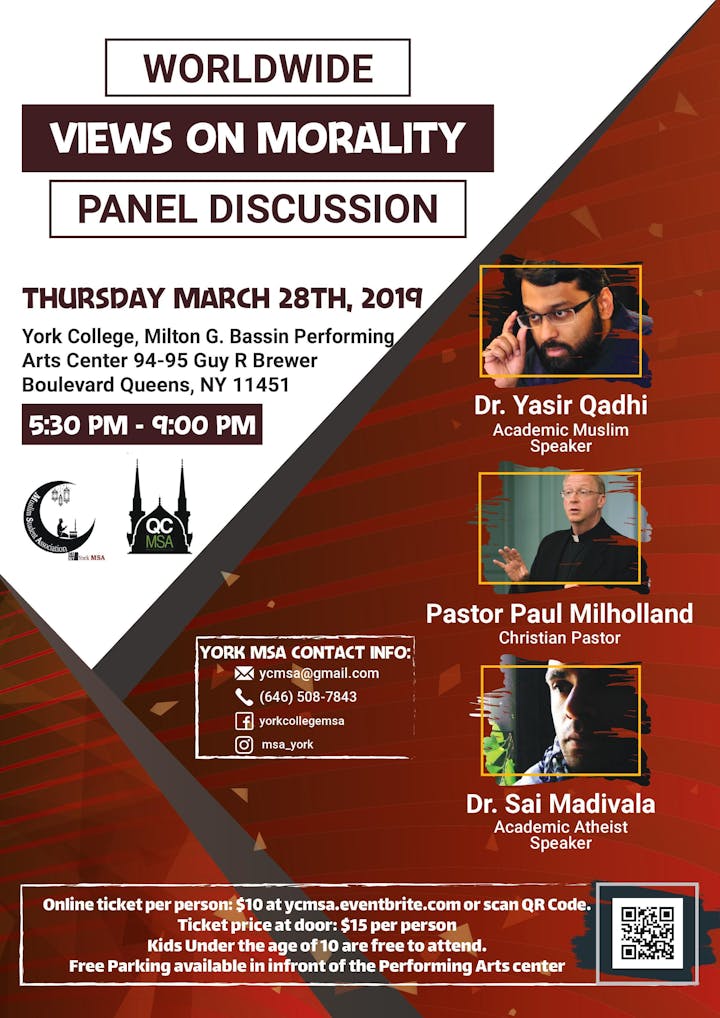 How do we develop our sense of morality?
Where does our sense of morality come from?
What inspires us as a human being to be moral?
What are the consequences of being immoral?
Who defines what is moral and what isn't?
Presenters of the Islamic, Christian, and Atheist tradition take 30 - 45 minutes to explain their religious view or general beliefs and practices as it relates to these key questions.
We have designed this format in an effort to have an open discussion, share views, and end with an open Q&A session. The goal is to allow the audience to compare and contrast concept and views with other popular ideologies such as Christianity, Atheism and Islam.
Pastor Paul B. MilHolland:
The Reverend Paul B. Milholland is a pastor of the Evangelical Lutheran Church in America, the largest Lutheran Christian denomination in the USA. Ordained for 30 years, he has been pastor of Trinity Lutheran Church of Astoria/Long Island City for 9 years. Prior to that he served for 8 ½ years as pastor of St. John's Lutheran Church in Lindenhurst NY.
Dr. Yasir Qadhi:
Dean of Academic Affairs, AlMaghrib Institute. Bachelor's from College of Hadith and Islamic Sciences, Madinah University. Master's in Islamic Theology from College of Da'wah. PhD in Religious Studies, Yale University. Authored many books and published articles. Professor at Rhodes College. Resident Scholar of Memphis Islamic Center.