About this Event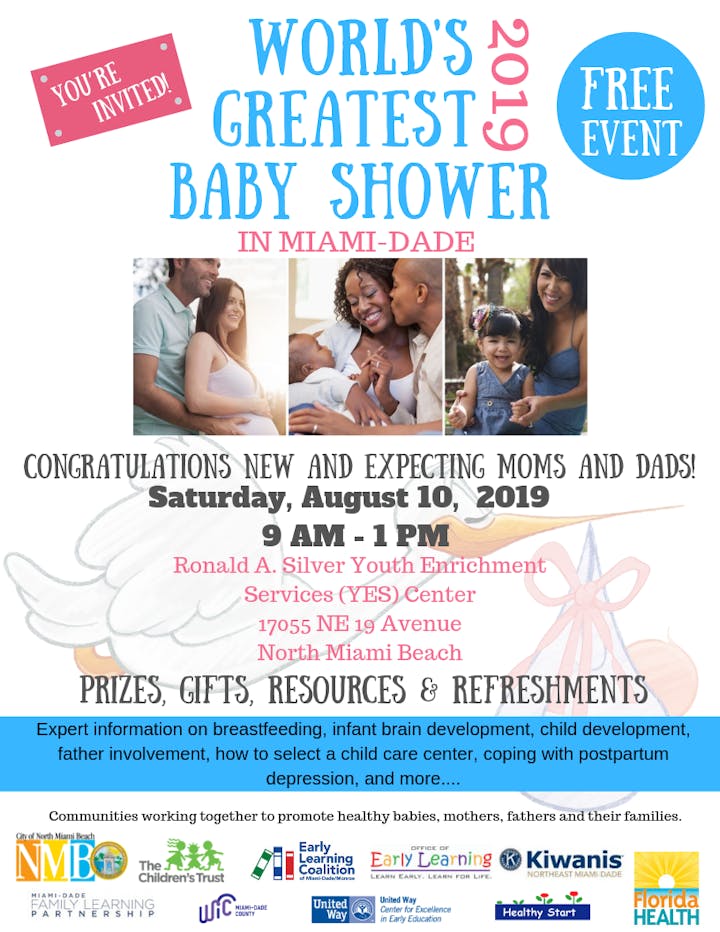 Calling all expecting and new moms, dads, parents, and families!! In it's second year, the World's Greatest Baby Shower is a unique event that aims to provide fun, education, expert advice, and access to valuable resources to all new parents and caretakers in Miami-Dade.
During the event, there will be prizes, baby/pregnancy gifts, give-ways, fun activities for kids, resources from local Miami-Dade organizations, and refreshments. To top it off, this event is completely FREE!!!
Education from local experts will be provided, and will include current information on:
Breastfeeding
Infant Brain Development
Child Development & Growth
Selecting a Quality Childcare Center
Fatherhood and Support for Dads
Postpartum Depression
We welcome you to bring your family members, children, friends, and loved ones to this AMAZING and FREE event!
To secure your spot, please RSVP by August 8th!