Description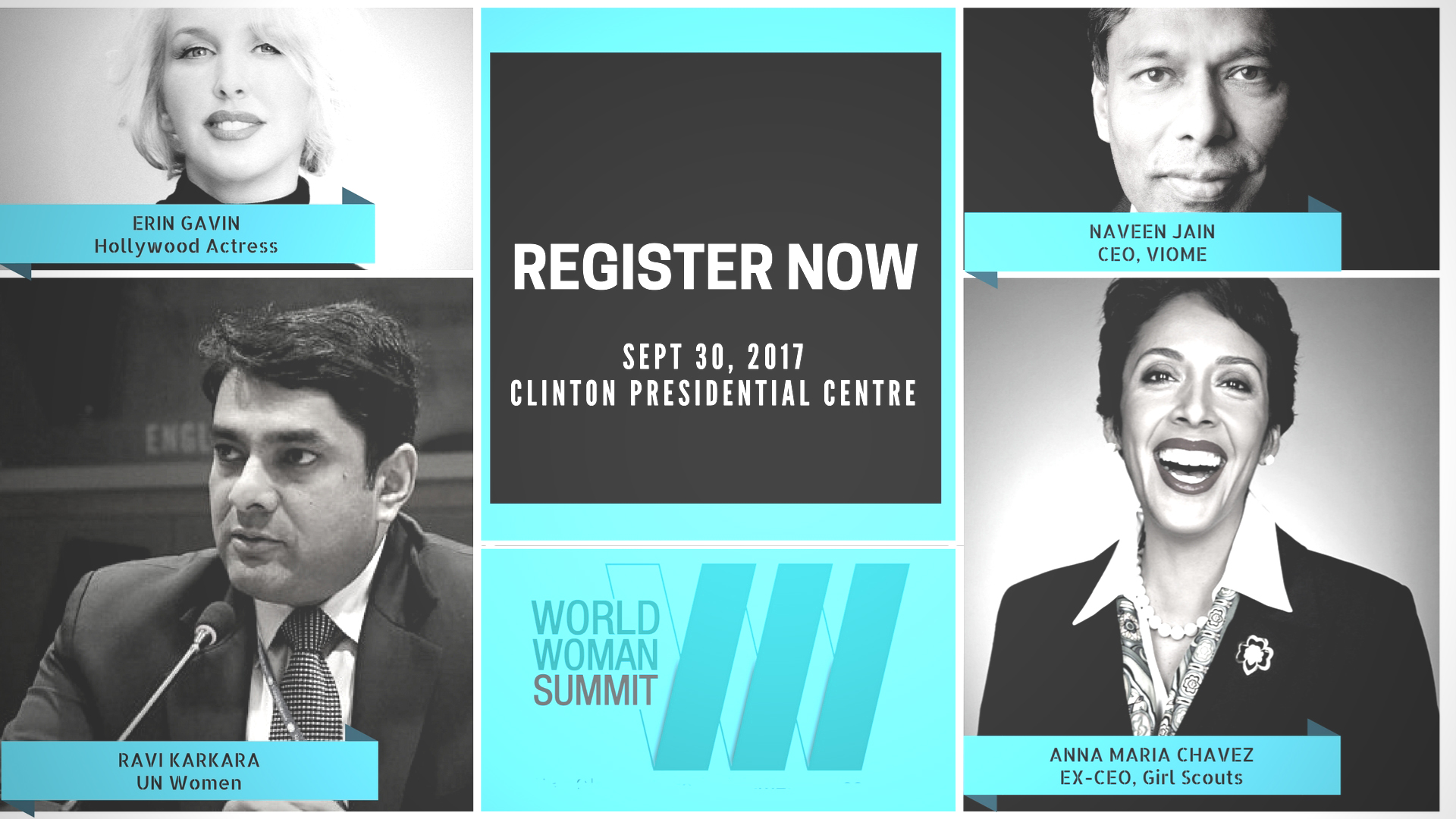 We are sold out all conference passes for World Woman Summit 2017 on Sept 30, 2017 @Clinton Presidential Center. Please feel free to join the waiting list for Delegate Pass.
Email us for here. worldwomanfoundation@gmail.com


The World Woman Summit is the global stage for celebrating women's voices around the world in Business, Entertainment, Science, and Technology. There is a lot that has been done by and for women and girls, but there's still plenty to do. Together we can take on these key gender equality issues as a global movement – let us celebrate and succeed while creating a legacy of women leadership globally and locally. The conference will bring leaders from various backgrounds and experiences to share ways
women
can contribute to Sustainable Development Goals and accelerate women's leadership in a bold new way. Join the Global Movement for Gender Harmony today.
Keynote speakers include:
Anna Maria Chavez, former CEO and official counsel to former President Bill Clinton

Erin Gavin, actor, known for her role as Marilyn Monroe in The Last Investigation
Dr.Shruti Kapoor, Founder, Satfty
Linda Clemons, Global Boby Language Expert
Conference speakers will include:
Dana Micucci, International Author & Journalist, New York Times

Dr. Srimanthy Kesan, CEO

,

Kidz Space India

Ceylan Rowe, CEO, Trendy Napkins & Commissioner for MetroWest, Massachusetts

Linda Rowe Thomas, Fashion Designer

Cara Brookins, Best-Selling Author

Hope Brookins, Branding Expert

Natasha Israt Kabir, Human Rights Activist and President of the Bridge Foundation in Bangladesh

Mandy Sanghera, International Human Rights Activist

Monica Singh, Founder, Mahendra Singh Foundation

Sheila Robinson KISS, Bestselling Author & Speaker

Dr Michele Wright, Award Winning Success Expert

Naomi Osemedua, International Social Media Influencer

Warwick Sabin, Senior Director, U.S. Programs, Winrock International and

Dr. Shwanwe Duperon , 6-Time EMMY® Winner, Media Expert and Nobel Peace Prize nominee.