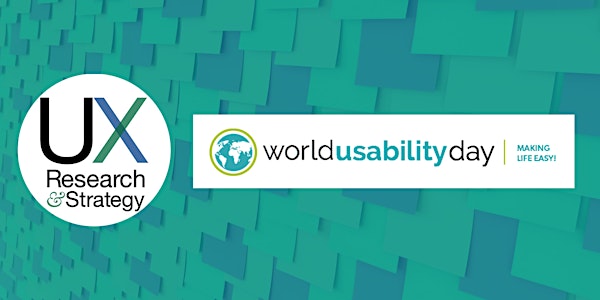 World Usability Day with UX Research and Strategy
Join us to hear from user experience professionals who create products with AI (Artificial Intelligence). November 12, 2020 at 7 p.m. CST.
About this event
Join the UX Research and Strategy group virtually as Carol Smith and Amanda Dorsey present talks on Human-centered AI work. 
Agenda
7:00-7:10 p.m. (Central time) - Introduction and announcements for UX Research and Strategy
7:10-7:50 p.m. (Central time) - Carol's Presentation and Q&A
7:50 -8:30 p.m.(Central time) - Amanda's Presentation and Q&A
8:30-9:00 p.m.(Central time) - Networking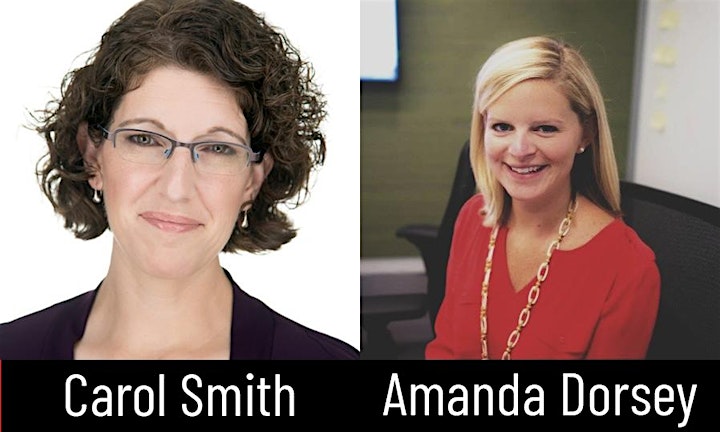 Carol Smith is a Senior Research Scientist at Carnegie Mellon University's Software Engineering Institute.
Being Actively Ethical: Dynamic UX for AI
Artificially intelligent technologies are exciting and with them come new and intimidating responsibilities. How do we understand and clarify our users' needs for transparency, control, and access (and more) when the system is constantly changing? Learn what you can do to protect the people affected by these systems by utilizing ethics and speculative activities to preemptively identify potential misuse and abuse of these systems.
---------
Amanda Dorsey is a Director of Product Management at Capital One
Balancing data needs with UX: Designing AI products
Artificial Intelligence (AI) is powerful and rapidly evolving, and has many implications for product managers and designers. Leveraging my experience designing patented AI products at Capital One, I will be sharing tips for designing customer-loved AI products, including balancing data needs with user experience, earning user trust, starting small, and partnering effectively across design, product, tech, and analytics.
** Please Consider Donating **
A Donation Ticket to our World Usability Day event is the same as a regular admission ticket to the event. Plus, you are helping keep this event FREE for attendees around the world. Please consider getting a donation ticket as your admission ticket to help UX Research and Strategy provide events like this to the UX community.
Event Host: UX Research and Strategy
UX Research and Strategy is a registered 501c3 group devoted to teaching and exploring topics related to User Experience Research and Strategy. Started by three very talented ladies, Jen Blatz, Lorie Whitaker and Lauren Singer, who saw the need to address the gap in these topics in the local UX community. The hope for this group is to enrich and complement the UX Design community through knowledge sharing and partnership.
Whether you are a researcher, designer, product owner, strategist, content creator, project manager, developer, technologist, marketer, customer experience pro or any other discipline, please join us. All are welcome.
For more information
By attending our events, you are granting us permission to potentially use a photograph including you on our social media channels and website. Don't worry, we will try our best to make you look good. You are also agreeing to abide by the UXRS Code of Conduct.
For online events, and for your privacy, if you do not want your name or image potentially appearing on a zoom screen, please anonymize your name and hide your video.
Please note, we are unable to refund donations.
A zoom link to the webinar will be provided in your confirmation ticket. Scroll down through the email and you will see the zoom link to join.
Thank you for your support!