World Usability Day 2015 | Innovation of UX Tools

Wednesday, November 11, 2015 from 6:30 PM to 10:00 PM (PST)
Event Details
World Usability Day 2015:Innovation of UX Tools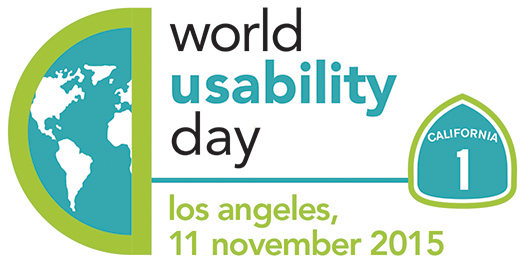 As the UX profesison and practice grows up and becomes an essential tool to commerce, service, product development and customer experience, new tools are coming on the market to make our tasks more accurate, efficient and time-saving. 
Tonight, we're delighted to celebrate the innovation and ingenuity of some of our well-known tools and some brand new tools. Join us for a wonderful evening as we celebrate the 10th anniversary of World Usability Day in conjunction with the students of UXSC, USC's student UX Club and explore what's new, improved and what we wish was available now!
Innovation of UX Tools:
What new tools are out there to help UX practitioners do their best and most accurate work as efficiently as possible? How are we using them? How do they make our work more Innovative?
Tonight on the 10th Anniversary of World Usability Day we'll get a demo of tools used for: 
Wireframing/Prototyping 

Research 

Collaboration
RAFFLE ITEMS!!
AdobeUX - 1 Creative Cloud memberships — value of the membership is $600 USD!
InVision 12 Month free Professional account and a 6 Month free Professional account.
Mural:
Cooper U Training ($2,600 of training!)
Visual Interface Design: Nov 16 – 17 ($1,300 value) — Create an experience strategy that decision-makers can understand and rally behind. You'll learn how to use this strategy to inform the visual language for new products or services.

Transforming Customer Experience: Nov 19 - 20 ($1,300 value) — Get acquainted with tools and methods that provide a cohesive, positive experience for your customers across multiple interactions with your brand. You'll understand how to apply these practices to your customer's current experience, define ways to improve it and align your organization in delivering on this vision.
Axure — 1 license of Axure RP Pro
UserTesting - Awesome UT swag bag (full of fun stuff) + 12 free user tests!
Xivic - Thumb drives!
O'Reilly Books!
Facebook Travel Mug!
---
SPEAKERS | COMPANIES | DEMO'S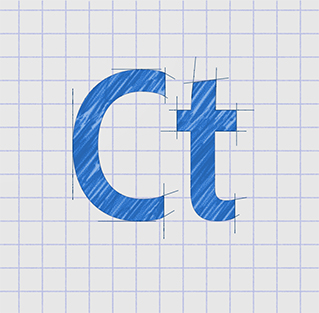 Be the first in the world to see a demo and explore Adobe Project Comet! A whole new experience in user experience design. Design and prototype websites and mobile apps faster than ever with Project Comet, the first all-in-one solution for UX designers. Coming in early 2016 from Adobe.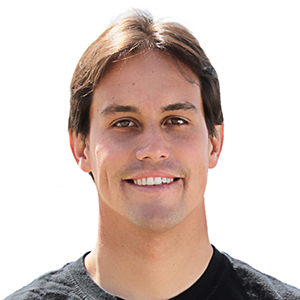 Product Manager at Adobe, focused on UX and Web technologies, surfer, Design Thinker and father. Demian is a Product Manager for Project Comet at Adobe San Francisco, with more than 16 years of experience with technology, interactive media, design, business, community engagement and training. Before Adobe, he worked as a Developer Advocate, first for BlackBerry and then Braintree/PayPal, traveling the world to engage with developers and startups. He also ran Action Creations, an interactive agency based in San Diego, designing and developing apps for clients including Oakley, 20th Century Fox, World Surf League, Nike and many more. Demian is committed to the growth of new innovators, has taught design and programming at UCSD, as well as his own training programs focused on Design Thinking and mobile development, reaching hundreds of developers, designers and entrepreneurs. Learning, empathy, innovation and technology drive his work and his personal life.

BRAINSTORM AND RESEARCH VISUALLY ORGANIZE YOUR THOUGHTS WITH COLLABORATIVE ONLINE WHITEBOARD! Get your thoughts down fast and gather all your insights in one place. Quickly dump all your ideas onto our flexible canvas, and supplement them with multimedia from the internet or your computer. 
Mural is a visual workspace that helps you design together. You get large, shared canvases to map all kinds of content. Creative teams use MURAL to share inspiration, discover problems, brainstorm and organize ideas to define solutions.
We believe in the power of visual thinking.

We believe in showing, not just telling.

We believe that the best solutions come from play and radical collaboration.

We believe that everyone is a changemaker, no matter where they are.
Design-driven Global 1000 companies like IBM, Steelcase and Houghton Mifflin & Harcourt are using MURAL to scale their design culture. Universities like California College of Arts, Stanford GSB and Hyper Island to are teaching the next generation of innovators using our solutions. Formerly a startup in residence in IDEO, MURAL is funded by Alta Ventures, Intel Capital, Collaborative Fund and 500 Startups, amongst others. We have team members in San Francisco, New York, Los Angeles and Buenos Aires, but you will also find us exploring other places around the world.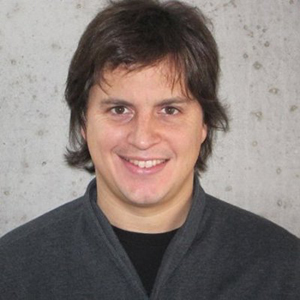 Mariano Suarez-Battan, CEO of Mural
Mariano runs MURAL, originally built to help teams work visually and remotely in game design. The company is funded by top investors and has gone through a startup in residence with IDEO, global leader in design. MURAL is on a mission to help teams collaborate visually and design solutions to the worlds problems.
In a past life, his team created games at Three Melons. Bola was the biggest hit with more than 20 million players (it's still online at http://espn.go.com/free-online-games/sports/bola). The studio was acquired by Playdom/Disney in 2010. Mariano also helps with Idea.me, a crowdfunding site for Latin America and is an Endeavor Entrepreneur leading the way to other entrepreneurs from emerging markets.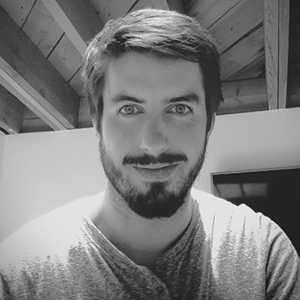 Matt Joanou, Head of Partnerships
Matt is the Head of Partnerships at MURAL. He joined the 20-person team after 4 years at Google, where he spent time working on several initiatives across the organization - Mobile Apps Lab, Google Wallet, and Agency Partnerships. Prior to Google he worked with a number of startups, most notably Punchd which was acquired by Google in 2011. 
Over the last 5 years, Matt has continued to advise and consult early-stage startups across different industries. He tries to find time to surf, play soccer, and travel to new parts of the world. He's constantly looking for new opportunities to learn and gain a different perspective.
CASE STUDY ON USERTESTING.COM By XIVIC.COM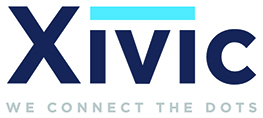 UserTesting is the fastest and most advanced user experience insights platform on the market. We give developers, product managers, marketers, and UX designers on-demand access to people in their target audience who deliver audio, video, and written feedback on websites, mobile apps, prototypes, wireframes, and even physical products and locations.
UserTesting helps you make sure you're creating a great user experience -- no matter what stage of development you're in. From prototype to product release, and every stage in between, understand why customers do what they do, and how you can make the experience the best it can be.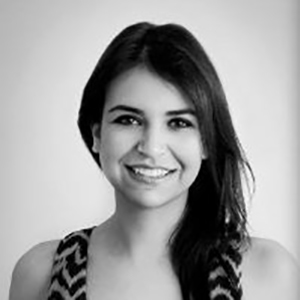 Meri Gulyan, VP, Experience Strategy at XIVIC
A nerd at heart, Meri has devoted her life (quite literally) to UX & Product Strategy. Having both an engineering and sociology background, Meri focuses on architecting technologies that are scalable on the backend while user friendly on the front end. Her constant need to refine and stay on top of technology pushes growth where it's needed the most. Her love for UX stems from a very young age, when she decided to break every electronic device, and put it back together "her way". 
Xivic is a leading digital solutions provider focused on delivering maximum business impact for numerous industries and verticals.  For 19 years they've been combining leadership, expertise and product management with engineering to deliver high-quality digital products.
---
PARKING:
Parking is available in Lot A for $12 for Guests. There is also metered parking around the perimeter of USC campus as well as extremely limited metered parking on campus. There is parking across the street from KAP in a strip mall with a Taco Bell - park there at your own risk. 
---
SCHEDULE:
6:30 - 6:45 PM: Check-in, Networking, Refreshments
6:45 - 7:00 PM: Community and Sponsors
7:00 - 7:40 PM: Session 1
7:45 - 8:25 PM: Session 2
8:30 - 9:15 PM: Session 3
9:15 - 9:30 PM: Closing Remarks/Raffle
9:30 - 10:00 PM: Networking
---
SPONSORS: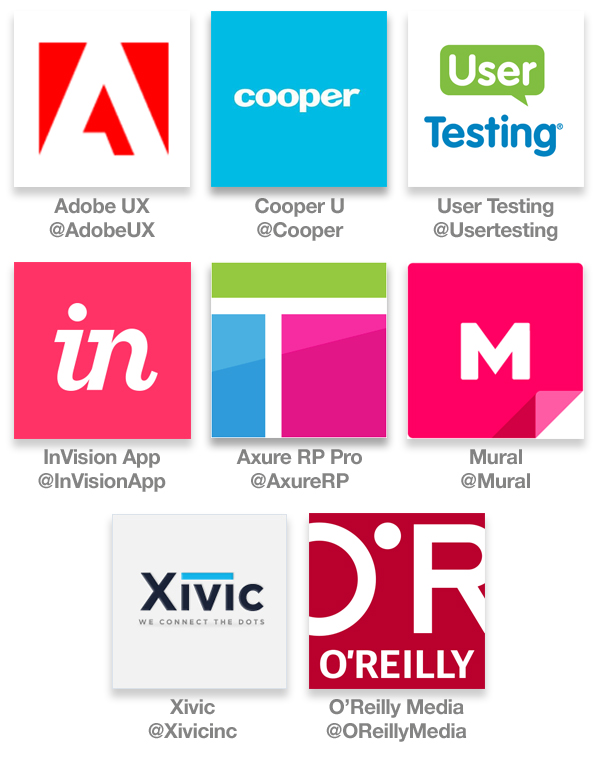 Adobe (@AdobeUX)
Mural.ly (@Mural)
UserTesting (@Usertesting)
InVision (@InVisionApp)
Axure RP (@AxureRP)
Cooper U (@Cooper)
Xivic (@XivicInc)
O'Reilly Media (@OReillyMedia)
---
SOCIAL MEDIA 
#WUD2015
@UXPALA
@UXSC_
@Mural
@UserTesting
@AdobeUX
@Xivicinc
@mermer13 (Meri Gulyan-Xivic/Usertesting)
@BatMelon (Mariano Suarez-Battan - Mural)
@DemianBorba (Demian - Adobe)
@MattJoanou (Matt - Mural)
Attendee List
Sort by:

Date

|

First Name

|

Last Name
When & Where

University of Southern California Kaprielian Hall (KAP)
Rooms 145, 148, 156, 159
Los Angeles, CA 90089


Wednesday, November 11, 2015 from 6:30 PM to 10:00 PM (PST)
Add to my calendar
Organizer
The goal of our Los Angeles chapter of UXPA is to support user experience professionals in advancing their knowledge and use of usability best practices. To accomplish this, our chapter focus is on service and education. 
Through networking, publications, events and workshops, UXPALA strives to help you hone your skills and deepen your involvement in the UX community.
Our members are employed in a wide variety of disciplines, including product and service strategy, design, research, content and development. We are colleagues in pursuit of a common goal: better products and services, better working, and better living through usability.