Description
Let's face it. Uncertainty about international trade and investment has taken center stage.
Changes in leadership and country dynamics from North America and Europe to Emerging Markets worldwide have raised questions about future trade policies and strategies. Attend World Trade Day and wrap your mind around the international trade and investment debate alongside global business leaders and policy makers looking for clarity just like you.
Join our keynote speaker Matthew McGuire, Former United States Executive Director of the World Bank Group, as well as other top professionals in their field.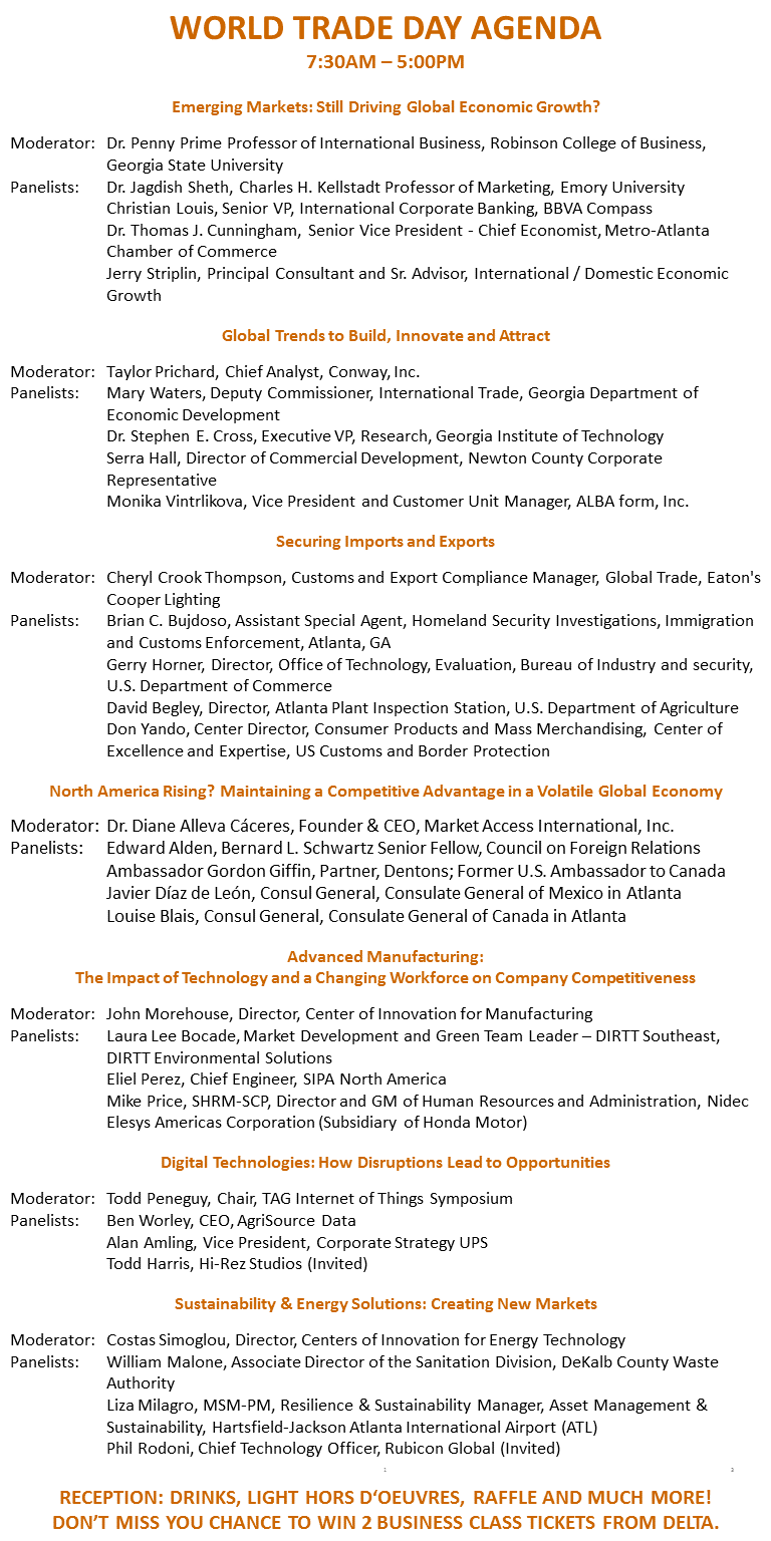 World Trade Day is bringing experts in global trade and investment to foster key conversations and connections to help us all navigate through uncertain times. REGISTER TODAY!