Location
PricewaterhouseCoopers Auditorium
143 Santo Toribio
Lima, Lima Region Lima 27
Peru
Description
It is the best time over the last decade to be an Entrepreneur
It's a good moment to be an Entrepreneur in Perú, specially if you are a dynamic, high-growth and high impact one. And it's a good moment because since a couple of years things are changing and a solid Entrepreneurial Ecosystem seems to be emerging in our country.
At this time, World Startup Report is coming to Lima and we will receive and share what is going on in Perú.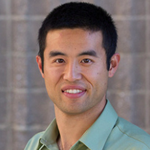 About the World Startup Report & Bowei Gai
Bowei Gai is a serial entrepreneur from Silicon Valley who sold the company he co-founded, CardMunch, to LinkedIn in 2011. On New Year's Eve of 2013, he boarded his first flight for a 9-months long trip across 29 countries and 36 cities to research the world's startup ecosystems.
Its purpose is to:
Understand the world's startups ecosystems: their success stories, strenghts and challenges
Connect with local entrepreneurs and active members of the startup community
Share best practices, connections and knowledge from Silicon Valley, and enrich them with new learnings
Bowei's first project, "The China Startup Report", received over 90,000 views on SlideShare. Bowei traveled to India and Australia in early 2013. He plans to visit Lima during his stop in Perú and meet the peruvian startup community!
______________________________________________________________________________________
Follow Bowei's journey and get connected to the global startup community
Twitter: @Bowei @WorldStartupRpt
Facebook: World Startup Report

The World Startup Report is a social project to help understand and connect the different startup ecosystems in the world.