Description
---
---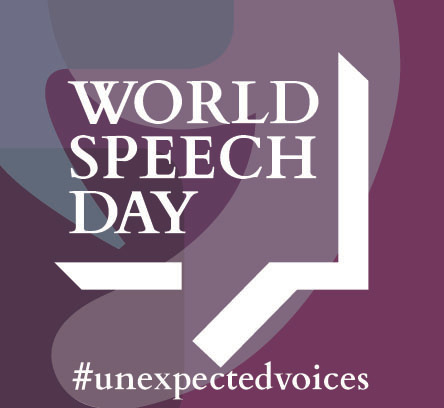 Ever wondered how the power of speech can bring comfort to a child of destitute, hope to poor communities and a future to a Third World nation?
Wonders happen when every speech carries an idea to improve lives for the community and raises public awareness of a pressing issue.
Since 2016, over 100 countries have taken part on World Speech Day on 15 March to speak on pressing concerns that affect the human race and environment. This includes Singapore with over 60 speakers from schools, non-profit bodies and the private sector. We applaud their courage to speak for aspirations that are bigger than their own.
If you want to create your own voice to transform lives,
if you desire to volunteer in growing our movement as our society member....
if you need help from our society's highly experienced trainers to build up your confidence to speak for your cause...
Join us at World Speech Day (Singapore) Awareness Day on Saturday, 15 September 2018.
Details of the programme as appended:
200pm to 530pm
Tan Chin Tuan Function Room 1
Level 4 YMCA of SIngapore
The Programme Schedule
130pm: Registration
200pm: Opening by Emcee
205pm: Welcome Speech by Dr Ernest Chen, President, World Speech Day (Singapore)
220pm: Speech by Suzanne Loh, World Speech Day (WSD) Singapore Organising Chair 2019 on WSD Singapore
2019.
230pm: Promotional Video on WSD SIngapore 2019
240pm: English Inspirational Speech by Peter Ng, Publicity Chair, World Speech Day (Singapore)
255pm: Mandarin Inspirational Speech by Dr Toni Goh, Founding Member, World Speech Day (Singapore)
315pm: Refreshment Break
330pm to 500pm: WSD Speech Training Workshops by:
Dr Ernest Chen, Trainer, Coach and Speaker in leadership, public speaking and speech writing
for 30 years.
Jacky Lim, Edupreneur, NLP Trainer, Sales & Influence Coach who has worked with over 50
organisations and transformed lives of 3300 individuals in Asia for past 10 years.
500pm to 515pm: Membership with World Speech Day (Singapore); Q&A
515pm: Closing by Emcee and Group Photo taking.
530pm: End of Programme.
ADMISSION IS FREE with refreshments provided.
The world can become a better place...... with your speech, your voice for our communities in need.
Sincerely Yours,
World Speech Day Singapore 2019 Planning Committee
www.facebook.com/WorldSpeechDaySingapore
www.worldspeechday.com
wsdsingapore@gmail.com
---
Hi Everyone,
To those of you who have signed up for World Speech Day Singapore Awareness Session, we look forward to seeing you this Saturday. In the meantime, we are pleased to share with you our promotional video for the event: https://youtu.be/HuDoZnqSiuU
See you soon,
World Speech Day Singapore 2019 Planning Committee