Description
Last year on my birthday, I hosted what I believe was the world's first Rainbow Birthday Parade. All my friends arrived dressed head to toe in a single color, we grouped ourselves chromatically and then HIT THE STREETS, accompanied, of course, by a marching band. Even in the pouring rain, leading that parade, I felt pure, unadulterated joy! Since then I've been organizing parades for others: we've done it in Ohio, Florida, California, we had a REALLY big one back here in Brooklyn for my friend Tina on 11.11.11.
One full year has passed since the first parade; it's been the most colorful year of my life, and NOW it's my birthday again!
So I want to have the biggest most colorful parade yet. But I need YOU, moms and grandpas and aunts and brothers and cousins and babies and puppies, color lovers, and good time seekers. If you will be in the New York area

on April 28

, drench yourself head to toe in your favorite color and join the parade to form the World's Largest Rainbow Parade. (Seriously, It will officially be the biggest. My friends at RecordSetter will be here to make sure it goes down in history as the actual World's Record.)
So whaddaya say, color lovers!? Should we make this wacky dream a reality!?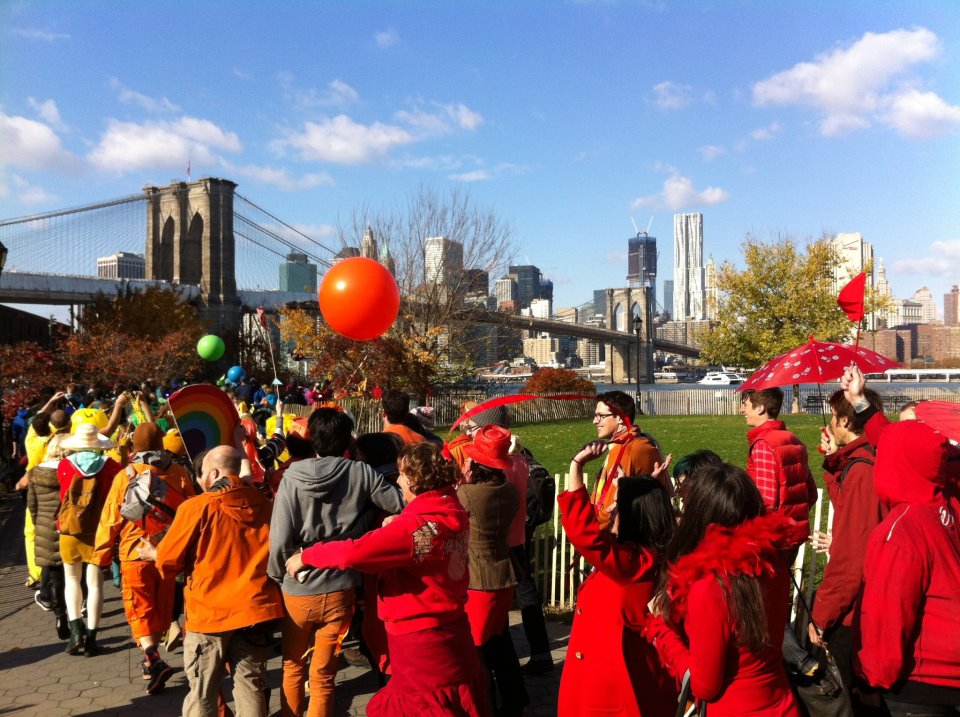 Photo by
John Cary
EVENT DETAILS

This is a family friendly event. We hope to make lots a little world record holders out of this event.
Arrive at noon at Main Street Park at Pebble Beach
We'll have time to get in order and then take the party A

CROSS THE BROOKLYN BRIDGE

at 1pm sharp. We'll end across the way at City Hall Park for some great photo opportunities and then part ways shortly after.
Bring along fun color supplies to decorate yourself, your little brother's stroller, your bike, a baton, or anything that will add color to our march. Share the craft-y colorful love with others, but don't hurt the planet. Be sure to keep it to things that won't cause a mess and clean up after yourself.
Our friends Hungry March Band will be playing live tunes and dancers from Ballroom Basix will be on-site to teach you some sweet moves to help you boogie across the bridge.

Rainbow Parade for Charity
Proceeds from our Rainbow Parade Kickstarter Campaign will go to Publicolor, a nonprofit that uses color, collabortation, design, and the painting process to re-engage students in their education, schools, and communities; to ultimately transform them into productive members of our workforce. Want to donate directly? Visit publicolor.org.



RSVP with the color you'll be wearing!
Make a donation to our project on Kickstarter
Learn more about Jessi Arrington
Learn more about RecordSetter World Record Day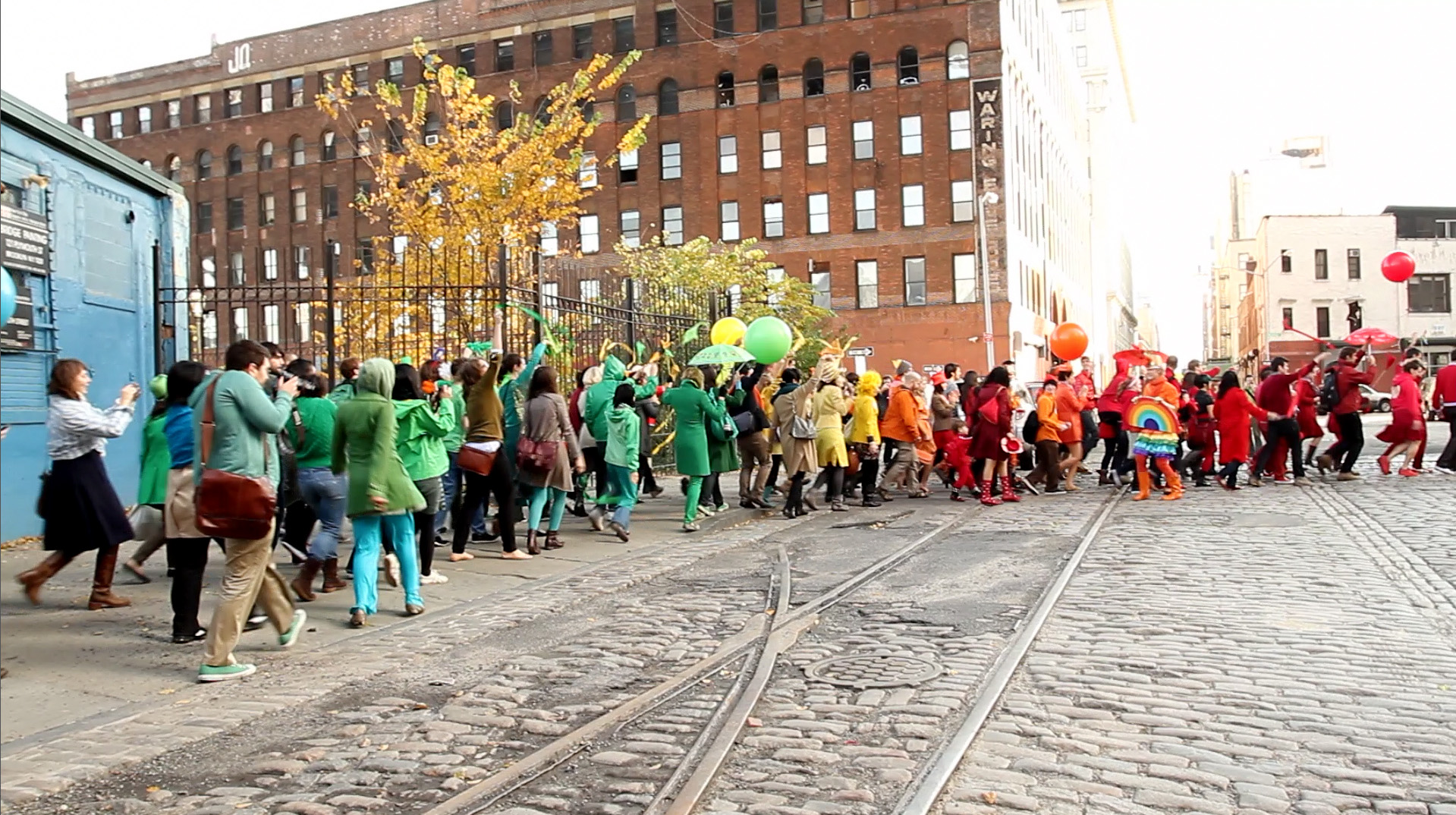 Photo by Younga Park