Description
To celebrate World Quality Month, on Thursday, November 16, Charlotte Area Transit System (CATS) CEO, John M. Lewis will be giving a presentation to our ASQ Charlotte section members and guests about Performance Measures. This is an event you don't want to miss!
SPEAKER BIO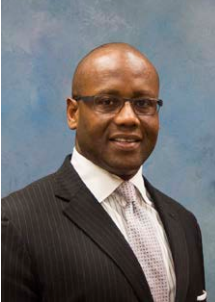 John M. Lewis is the Chief Executive Officer of the Charlotte Area Transit System (CATS). He arrived in September 2015 and is leading CATS through a significant stage of growth to construct the LYNX Blue Line Extension, expand existing light rail platforms to accept three-car trains, and advance the CityLYNX Gold Line Phase 2 (streetcar) through final design and into construction.
John's initial focus is on advancing the long-term transit plan, enhancing customer service to attract and retain customers and on ensuring a safe and reliable transit system for the region.
Mr. Lewis brings a wealth of transit knowledge and experience to Charlotte, having previously served as CEO of the Central Florida Regional Transit Authority (LYNX) where he provided strategic leadership to Central Florida's primary mass transit system.
Prior to his time with LYNX, Mr. Lewis held several leadership positions as the CEO of the Greater Richmond Transit Company, and Director of Rail Operations and Director of Bus Operations with the Maryland Transit Administration.
Lewis is a graduate of Allegheny College in Meadville, Pennsylvania and holds a Bachelor of Arts (B.A.) in Political Science.
AGENDA
5:45-6:00 p.m. Networking/Dinner catered by Panera Bread
6:00-6:45 p.m. "Performance Measures" Presentation- Charlotte Area Transit System (CATS) CEO, John M. Lewis
6:45-7:00 p.m. Door prizes, Group pictures
Join us for an educational evening!

Dinner is on no-cost for ASQ Charlotte Section members!! The meeting is also open to non-members. Please feel to invite your friends and colleagues. The ASQ member who brings the most non-members to the meeting will win a $25 gift card!
Professional Development: Receive 0.3 Recertification Units (RU) or 0.3 Continuing Education Unit (CEU) by attending our event.