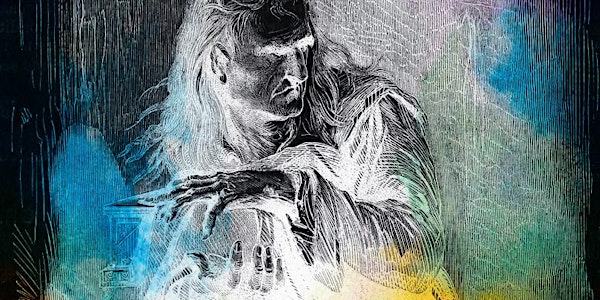 World Premiere Translation of Moliere's The Miser
The World Premiere Translation Reading of Molière's "The Miser"; produced by KC Script Circle in partnership with KC MOlière: 400 in 2022.
Refund Policy
Contact the organizer to request a refund.
Eventbrite's fee is nonrefundable.
About this event
After you register for our event on Eventbrite, prior to the reading you will be sent an email with a Zoom link and info on how to participate in the event online.
KC MOlière: 400 in 2022, Inc. is proud to announce the world premiere of a new translation of Molière's commedia dell'arte-inspired play The Miser on July 26 at 7:00p.m. The online reading by local actors and featuring Walter Coppage in the title role, is in partnership with Kansas City's Sunday Script Circle led by producer Nicole Marie Green.
The Miser translator Nicholas Henke was forced by the pandemic to leave Paris in March. A graduate of Washington University in St. Louis, he had been teaching in France and has now returned to St. Louis, where his translation has aroused interest for another presentation after the Kansas City premiere.
__________
SYNOPSIS of The Miser
The Miser is a five-act comedy by Molière, performed as L'Avare in 1668 and published in 1669.
The plot concerns the classic conflict of love and money. The miser Harpagon wishes his daughter Elise to marry a wealthy old man, Anselme, who will accept her without a dowry, but she loves the penniless Valère. Harpagon himself has set his eye on young, impoverished Mariane, whom his son Cléante also loves. Much of the play's action focuses on Harpagon's stinginess. Valère and Mariane are revealed to be Anselme's long-lost children, and they are happily paired with the miser's son and daughter by the play's end, after Harpagon insists that Anselme pay for both weddings.
Although The Miser is usually considered to be a comedy, its tone is one of absurdity and incongruity rather than of gaiety. The play, based on the Aulularia of Roman comic playwright Plautus, recasts the ancient comic figure of the miser who is inhuman in his worship of money and all too human in his need for respect and affection.
__________
THE CHARACTERS
HARPAGON, father of Cléante and Élise and in love with Mariane - Walter Coppage
CLÉANTE, son of Harpagon and Mariane's lover - Darrington Clark
ÉLISE, daughter of Harpagon and Valère's lover - Yentunde Felix
VALÈRE, son of Anselme, and Élise's lover - Justin Barron
MARIANE, Cléante's lover - Allison Jones
ANSELME, father of Valère and Mariane - Khalif Gillett
FROSINE, a woman of intrigue - Maya Jackson
MAITRE SIMON, courtier - Callie Fabec
MAITRE JACQUES, Harpagon's cook and coach driver - Jake Golliher
LA FLÈCHE Cléante's valet - Andy Perkins
DAME CLAUDE Harpagon's servant- Nicole Marie Green
BRINDAVOINE - Jacob Downing
LA MERLUCHE - Deanna Mazdra
Harpagon's valets
Chief of Police - Chloe Robbins
Dramaturg - Collin Vorbeck
Stage Directions - Ryan Bersten
__________
ABOUT KC MOlière: 400 in 2022
KC MOlière: 400 in 2022, Inc. is a nonprofit organization preparing a citywide celebration of Molière, centered on his 400th birthday, January 15, 2022. The six months before and after will bring multiple productions of his plays, French films, Lully's operas and court ballets, Baroque music and art exhibits, as well as lectures and school programs on the French comic tradition.
__________
ABOUT KC SCRIPT CIRCLE
The Sunday Script Circle, founded by Nicole Marie Green in 2015, enjoys a growing reputation as a monthly community-access exploration of plays through readings. For Green, "It's casual, collaborative, and creative -- a perfect way to spend a Sunday night!" She invites everyone to this special online event: "We have a blast, keep it casual, and will be sure to make you giggle in the comfort of home."