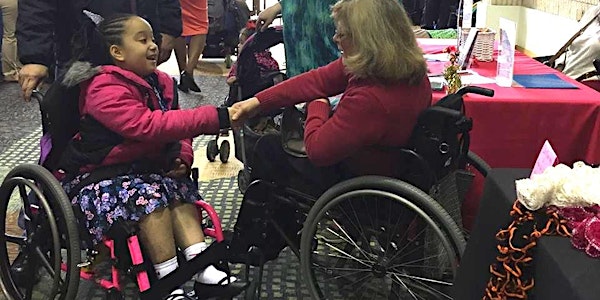 World of Possibilities Disabilities Expo - Prince George's County 2023
The World of Possibilities Disabilities Expo will be held once again in Prince George's County!
When and where
Location
The Samuel Riggs IV Alumni Center 7801 Alumni Drive College Park, MD 20742
About this event
Our World of Possibilities Disabilities Expo is being held in the Samuel Riggs IV Alumni Center this year, where everyone can socially distance and take all necessary precautions concerning Covid-19. We want to assure everyone planning to attend or considering attending the World of Possibilities Expos that your health, safety and security is our top priority.
This is an incredible educational experience, a great networking opportunity and a ton of FUN!!
The World of Possibilities Disabilities Expos is the region's most important forum for disability-related resources. Everyone within the disabilities and senior community, children with disabilities and their families, caregivers/service providers, veterans, and baby-boomers should plan to attend!
Features at the Expos will include:
• FREE WHEELCHAIR REPAIR • Durable Medical Equipment • Assistive and Adaptive Devices • Computer Software • Instructional Materials • Mobility Products • Adaptive Learning Tools • Disability and Elder Law Resources • Recreation/Travel Resources • Adapted Bikes/Adapted Exercise Equipment • Personal Care Products • Communication Devices • Products for the Visually Impaired and/or Deaf or Hard of Hearing Individuals • Local Agencies and Support Groups • Product Demonstrations • Personal Care Attendants • Free Parking
High School Service Learning Opportunity - PG County HS Volunteer
Please sign up to help in the morning, the afternoon, or both. Thank you for your assistance at this expo. You will be helping vendors, entertainers and guests.
Champions
Do you advocate for those living with disabilities? Do you represent an organization who helps this community of people? Are you a local Mayor or Council Member who can affect change? Please sign up today to greet guests, mingle with vendors and represent your organization at the Champions Table.