Description
PLEASE NOTE: Ticket sales have ended. For more information please call 888.326.6248.
One of the most exciting events of 2019 is coming to Las Vegas, NV. This will be a day of education and celebration sponsored by DMK.

The World of Conference Esthetics Conference , Thursday, June 13th 2019, 9am-5pm, Paris Hotel, Ballroom

A fun filled event with special guest speakers, compelling presentations, information on business & life skills and non-product aligned skincare industry education. You will be in the company of international skincare experts and industry leaders. This event is open to all licensed esthetics professionals, employees, business partners & significant others.

Keynote Speakers: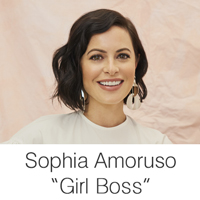 As the founder of Girlboss, Sophia Amoruso is the creative visionary, entrepreneur, and industry disruptor who has forged an unprecedented path in building modern brands. Named by Forbes as "Fashion's New Phenom" and featured on the cover of their June 2016 "Self Made Women" issue, Amoruso has gone from one of the most prominent figures in retail to a cultural thought leader.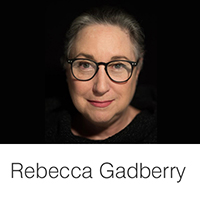 Former Senior Instructor and Course Coordinator for UCLA's world-renowned Cosmetic Sciences program. Rebecca has blended her knowledge of the spa with her mindfulness skills to develop a unique program to help you incorporate mindfulness into your and your clients' lives.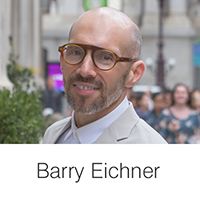 Beauty Industry Expert, Brand Consultant, Digital Media Consultant. Barry is the Co-Founder of Lipgloss + Aftershave, a digital media publishing firm that specializes in content creation as well as strategic planning and implementation for beauty brands.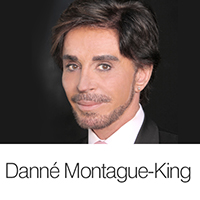 Danné Montague-King is a botanical scientist and cosmetic chemist who spent over forty years researching and developing the Danné Method of Natural Pharmacology. This June, he introduces Probiotics to the world-renowned professional skincare brand – DMK.


DMK Awards Dinner:
Thursday, June 13th 2019, 7-11pm, Paris Hotel, Champagne Ballroom
All conference guests are invited to attend the annual DMK Awards Dinner where we celebrate your achievements and accomplishments. This will be a fun evening of dinner, drinks and dancing. We hope you join us in celebration, alongside therapist throughout the country and around the world.


The World of Confidence Esthetics Conference & DMK Awards Dinner includes:
Conference, Lunch, Dinner, 2 Drink Coupons, Awards Event, Dancing and Free Giveaways.
Room Reservations:
Discounted rooms are no longer availble, but you are more than welcome to book directly through the Paris Hotel. https://www.caesars.com/paris-las-vegas?utm_campaign=GMB&utm_source=google&utm_medium=local&utm_term=Paris%20Las%20Vegas&utm_content=hotel
If you may have additional questions about this event, please feel to contact us at:
1-888-DANNE-4-U (Mon-Fri, 7:30am-4pm PST) or info@dannemking.com