Description
LAST DAY SALE
Save 20% on any ticket using code: LastDayHorror
Expires Friday, September 28th, 2018
Tickets at Door if any left. 90% Sold out
$15 General Admission
$30 Premiere Reserved seating and Red Carpet
$100 VIP Premiere with wrap party and more!
Join us for the highly anticipated premiere of "Clown Motel: Spirit's Arise" the movie.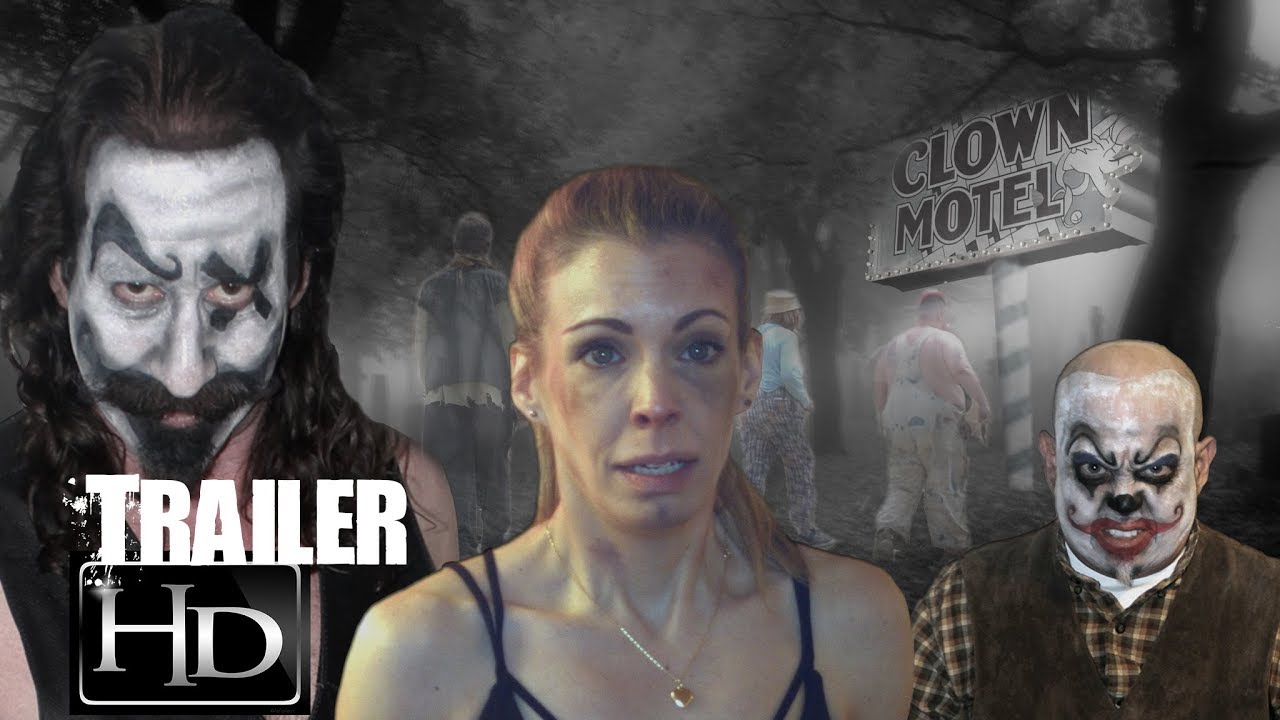 Come join Tony Moran (Halloween's Michael Myers) and other cast and crew at this premiere!
Other special guests that may be attendance include
Expected in attendance is
Eileen Deitz (Exorcism)
Elissa Dowling (Dahmer Vs. Gacy, Transmorphers)
Sarah French ("Booze, Broads
and
Blackjack",
Rootwood
, Art of the Dead)
Tiffany Fest
Rick Finkelstein Producer: ("Death House" and "Bill and Teds Bogus Journey" "Eye of Destruction")
Danielle Harris (Halloween 2 and 4, Don't
tell
Mom the Babysitters Dead)
Sadie Katz (Wrong Turn 6, Party Bus to Hell)
Martin Klebba (Pirates of the Caribbean)
John
Masarri
Composer (Killer Klowns, Clown Motel)
Tony Moran (Halloween 1978, Death House, Clown Motel)
Harry Mok (Rambo
:First
Blood Part 2)
Joe Quintilla Producer:(Crystal Lake Memories, Flowers in December)
Johnny Perotti (Clown Motel, Ghost Hunters)
Julie Anne Prescott (As Night falls, Kill Dolly Kill, Clown Motel)
Michael Rappaport (Deep Blue Sea, True Romance)
Jimmy Star
Diana
Teranova
(Get him to the Greek, Camel Spiders)
Mark Valley (Boston Legal, Fringe, Days of our lives, Human Target)
Marel Walz Director (Bloodfest,
Rootwood
)
Guest subject to be added and changed, due to scheduling
Red Carpet 4:20pm-5pm
Screening starts at 5pm (Q&A to follow)
With Ari Lehman (Friday the 13th's Jason Voorhees 1980)Tony Moran (Halloween's Michael Myers 1978) Martin Klebba (Pirates of the Caribbean) Chalet Brannan ( Cyborg X and Crepitus)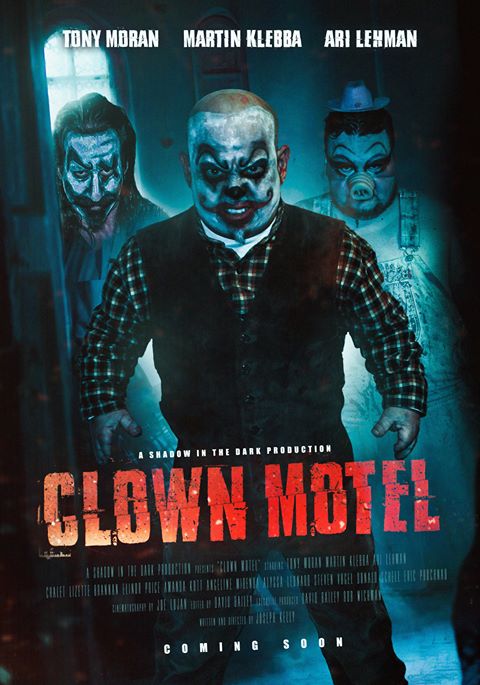 Clown Motel follows a group of ghost hunters, coming from an old ghost town and a bachelorette party, returning home from Las Vegas. When the groups meet up, by mistake, they're left to discover if the motel is really abandoned and haunted by the souls, of the clowns, that once lived there.
Cast Lead Elinor Price Supporting Amanda Kott, Angeline Mirenda, Alyssa Leonard, Steven Vogel, Eric Prochnau, Donald Schell, Bob Oliver, Johnny Perotti, Denys Ramas Jr, Dave Bailey
Written and Directed By Joseph P. Kelly
More Cast and Crew here https://www.imdb.com/title/tt6255230
View the facebook and more info: www.facebook.com/ClownMotel2016
Set in the Scariest Motel in America, the Clown Motel the film was shot in the Spring and Summer 2018 over 16 days in Tonopah, Boulder City and Las Vegas Nevada. A few pickups were done in Los Angeles CA.

#ClownMotelMovie #ClownMotel #AjoeKellyFilm