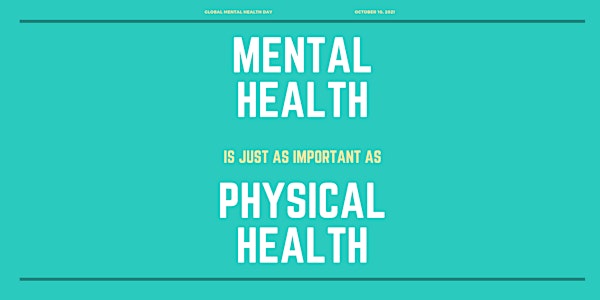 World Mental Health Day Hackathon
A hackathon designed to develop innovative and inclusive solutions to tackle the issues faced by the mental health sector.
About this event
The goal of this hackathon is to start a dialogue about diversity and mental health, drive awareness through innovation, and ultimately reduce the stigmas surrounding mental illness. We want this collaborative hackathon to be an inspiration for the industry to start this dialogue. We want to do our part to help where possible, so with this hackathon we wanted to bring together some amazing people to put their skills and abilities for social good.
If you're a developer, designer, innovator, or project manager interested in creating mental health awareness in your community or just have an innovative idea that can help reduce the stigma surrounding mental health, then this is your perfect opportunity.
To help get actionable, tangible results from the hackathon, we're partnering with The Mental Health Sub-Working Group under the WCAPS Global Health Working Group.
The Mental Health Sub-Working Group facilitates safe spaces for healing, group discussions as well as other events to help raise Mental Health Awareness for the WCAPS members and to work with other WCAPS Working Groups to provide mental health support for those within the WCAPS community and in the future, for the WOC & POC communities at large.
→ We want you to hack around the theme of mental well-being by using your skills in a creative way that promotes a better life.
We are offering three tracks for this Equalithon (hackathon for equality). E: See Tracks section, below.
Fast Track
Week-Long Track
No Code Track
All times are given in US EST (NYC time)
Location: entirely remote