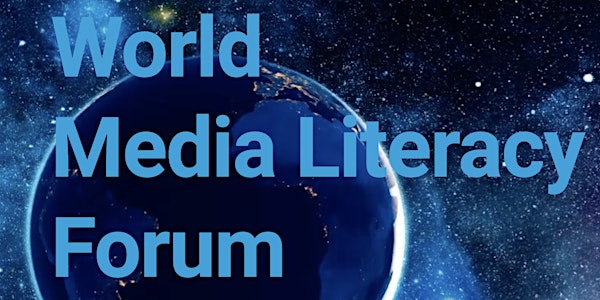 World Media Literacy Forum: Online Film Screening of shorts and animations
View the shorts and animations inspired by the four-part World Media Literacy Forum held throughout 2020 - 2021!
About this event
Attend this online event to see the shorts and animations that were inspired by the four-part kickoff event of the World Media Literacy Forum!
Our 2020-2021 conference kicked off the start of the World Media Literacy Forum, an organization that centers intersectional and international thinking around media literacy. This interdisciplinary and transmedia organization gathered thinkers, makers, and creatives across sectors to partake, co-create, and discuss the relationship between media literacy, the freedom of the press, and democracy today, with a hand in history and an eye toward the future. This hands on, workshop-oriented conference featured the insights and expertise on justice vis-a-vis media literacy with the following topics: Mis/Disinformation and fake news, Voting & Civic Media Literacy, Public health & Science literacy, and the ecological "footprint" and "mindprint" of media.