World Maker Faire New York Town Hall

Wednesday, July 15, 2015 from 6:30 PM to 8:00 PM (EDT)
Event Details
Please join the World Maker Faire team on Wednesday, July 15th, 2015 at NYSCI.
Sherry, Louise, Bridgette, Dan, Jen, Jonathan and Nick will be present to update you on our plans for 2015 and check in with the New York Makers.  In addition to providing updates on the event, our goal is to recruit Makers,  answer questions, continue to generate ideas, form working groups and connect with people and organizations that are interested in participating in the 6th Annual World Maker Faire New York.
If there are others that you know that would like to get involved, please feel free to invite them too.  This event is open to the public and we would love to connect with people, groups and organizations that should be involved with Maker Faire.  Feel free to spread the word and invite interested parties.
If you have participated in World Maker Faire New York, attended a Maker Faire Town Hall in the past, want to talk to us about a group exhibit or are new and want to learn more, we will have our Maker Faire team at this event to work with you. 
In addition, we will be announcing our plans for MakerCon New York  - September 24th, 2015.   MakerCon is a conference by and for makers.  The maker movement is providing new insights into local and global manufacturing,design, workforce development, education and even creative culture. MakerCon will provide valuable, practical insights into the impact of the maker movement on science, business and technology.
We will be bringing marketing post cards and materials for you too!
Please spread the word, in partnership with New York Hall of Science, World Maker Faire returns to New York on September 26th and 27th, 2015.

See you at NYSCI on Wednesday, July 15th at 6:30pm.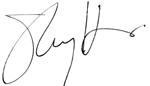 Sherry and the World Maker Faire Team

P.S.  We will continue the conversation after the Town Hall with light food and beverage - details to follow.
When & Where

New York Hall Of Science
47-01 111th Street
NY 11368


Wednesday, July 15, 2015 from 6:30 PM to 8:00 PM (EDT)
Add to my calendar
Organizer
About Maker Faire:
Maker Faire is a celebration of invention, creativity and resourcefulness inspiring the future for the maker community across the globe. It's a place where people show what they are making, and share what they are learning.  
Makers range from tech enthusiasts to crafters to homesteaders to scientists to garage tinkerers. They are of all ages and backgrounds. The aim of Maker Faire is to entertain, inform, connect and grow this community.
The original Maker Faire event was held in San Mateo, CA and in 2018 celebrated its 13th annual faire with more than 800 exhibitors, makers, presenters and speakers. World Maker Faire New York, the other flagship event, has grown expodentially in the last 9 years. Forty larger scale Maker Faires occur in cities  around the world—Berlin, Paris, Rome, Tokyo, and Shenzhen to name a few—and over 170 community-driven, independently organized Mini Maker Faires are now being produced in the Unitied States and in 44 other countires around the world.
About Make: Magazine
Make: is the first magazine devoted entirely to Do-It-Yourself (DIY) technology projects. Make: unites, inspires, informs, and entertains a growing community of resourceful people who undertake amazing projects in their backyards, basements, and garages. Make: celebrates your right to tweak, hack, and bend any technology to your will.