World Maker Faire New York Town Hall

Thursday, July 10, 2014 from 6:30 PM to 8:30 PM (EDT)
Event Details
Please join the World Maker Faire team on Thursday, July 10th, 2014 at Kickstarter.
We are excited to be holding our World Maker Faire Town Hall in Kickstarter's new location and hope you can come out and join us. 

Sherry, Louise, Bridgette, Dan and Nick will be present to update you on our plans for 2014 and check in with the New York Makers.  In addition to providing updates on the event, our goal is to recruit Makers,  answer questions, continue to generate ideas, form working groups and connect with people and organizations that are interested in participating in the 5th Annual World Maker Faire New York.
If there are others that you know that would like to get involved, please feel free to invite them too.  This event is open to the public and we would love to connect with people, groups and organizations that should be involved with Maker Faire.  Feel free to spread the word and invite interested parties.
If you have participated in World Maker Faire New York, attended a Maker Faire Town Hall in the past, want to talk to us about a group exhibit or are new and want to learn more, we will have our Maker Faire team at this event to work with you. 
In addition, we will be announcing our plans for MakerCon New York - September 17th & 18th, 2014.  MakerCon is a conference by and for makers.  The maker movement is providing new insights into local and global manufacturing,design, workforce development, education and even creative culture. MakerCon will provide valuable, practical insights into the impact of the maker movement on science, business and technology.
We will be bringing marketing post cards and materials for you too!
Please spread the word, in partnership with New York Hall of Science, World Maker Faire returns to New York on September 20th and 21st, 2014.

See you at Kickstarter on Thursday, July 10th at 6:30pm

Best,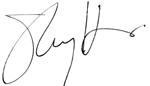 Sherry and the World Maker Faire Team

P.S.  We will continue the conversation after the Town Hall with light food and beverage - details to follow.
When & Where

Kickstarter Offices
58 Kent St
Brooklyn, NY 11222


Thursday, July 10, 2014 from 6:30 PM to 8:30 PM (EDT)
Add to my calendar
Organizer
Make: magazine and Maker Faire.
Leading the Maker Movement!  Make: is a global platform for connecting makers with each other, with products and services, and with our partners. Through media, events and commerce, Make: serves a growing community of makers who bring a DIY mindset to technology. Whether as hobbyists or professionals, makers are creative, resourceful and curious, developing projects that demonstrate how they can interact with the world around them. The launch of Make: magazine in 2005, followed by Maker Faire in 2006, jumpstarted a worldwide Maker Movement, which is transforming innovation, culture and education. Located in San Francisco, CA, Maker Media is the publisher of Make: magazine and the producer of Maker Faire. 
World Maker Faire New York Town Hall