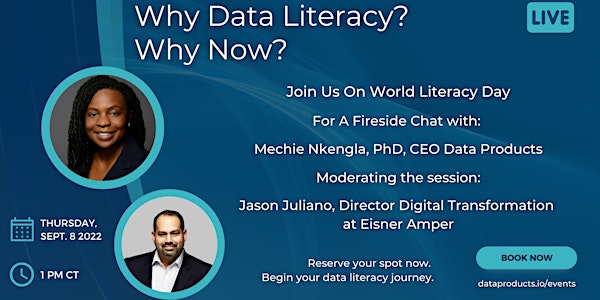 World Literacy Day - Let's Talk About Data Literacy: Fireside Chat
World Literacy Day - Let's Talk About Data Literacy Fireside chat with Mechie Nkengla to answer the questions: Why Data Literacy? Why Now?
About this event
September 8th is World Literacy Day. Let's take the day to talk about Data Literacy! Join this Fireside chat featuring Data Products CEO; Mechie Nkengla, Ph.D., as she answers the questions -
Why Data Literacy?
Why Now?
Moderating the session will be Jason Juliano, Director of Digital Transformation at EisnerAmper.
We'll delve into these thought provoking questions during our LIVE session.
Data Literacy is the key to:
- Boosting your career
- Team success
- Achieving business milestones
Data Literacy for - Growth. Success. Progress.
LIMITED SEATS. REGISTER TODAY!
The time to start your data literacy journey is NOW.
Where to begin?
Find out at our fireside chat!
Who We Are
Data Products partners with organizations to deliver deep expertise in data science, data strategy, data literacy, machine learning, artificial intelligence, and analytics. Our focus is on educating clients on varying aspects of data and modern technology, building up analytics skills, data competencies, and optimization of their business operations.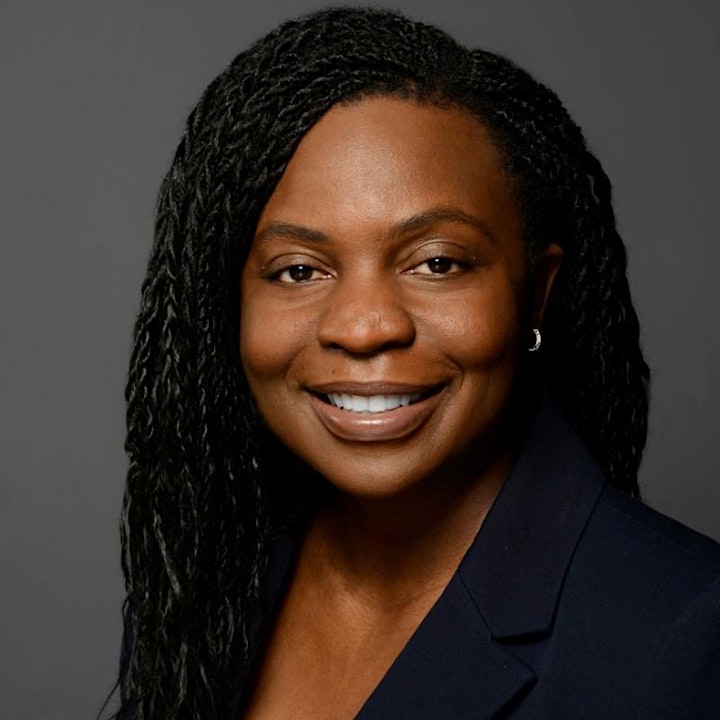 Experienced leader focused on helping organizations improve performance, leverage their data assets effectively and understand the possibilities of emerging technologies including data science, machine learning, artificial intelligence, big data, and the Internet of Things.
Experience partnering with industry, academia and government in data focused solution development and research. Aligning Technology vision and strategy with business goals and objectives in creating holistic continuous solutions that drive continuous ROI.
Helping small and medium size organizations accelerate and progress their digital initiatives by providing proven, practical and cost-efficient IT solutions and Data Science & Emerging Technology consulting services.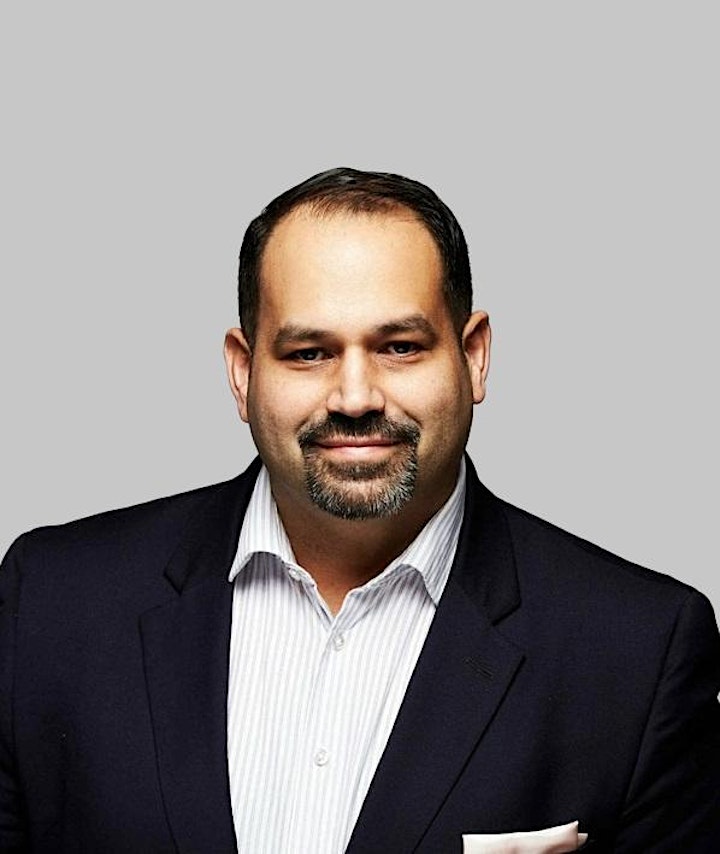 ­Results-driven technologist and leader inventing "think big" strategies that shape the market. With a background in technology management; information risk and security; and information management with over 20 years of experience in the banking, healthcare, insurance and financial services industry. In the past, Has held senior positions leading Enterprise, Risk Management; Information Management on Big Data, AI, Cloud Computing, Application Engineering, and Technology Infrastructure.
Has been a member of the Financial Services Information Sharing and Analysis Center (FS/ISAC) and a member of the Wall Street Technology Association. As a speaker, has conducted speaking engagements at Network World, New Jersey Business Summit, New York University Stern School, Business & Technology Manager Forum. Throughout his career, has nurtured strong CXO relationships within many mid-market and enterprise firms.