About this Event
Join us online on Oct 5th 3pm UTC to meet with people from many different parts of the world in a virtual online world.
This is the final event of the World Legal Summit (WLS) 2019. It is a followup to the second part of the WLS, which was focused on building legal insights into technology.
The World Legal Summit (#WLS2019) is a multi party initiative that brings jurisdictions together in understanding and exploring the development of legislative frameworks for dealing with emerging technologies and global systems.
>> WLS Website and Details Here <<
The Program
Overview of the World Legal Summit: highlighting the goals and outcomes of 2019. High level review of the insights that came out of the summit that took place Aug 1st in 34 cities, across 20+ countries.
Announcement of Global Impact Award: we will be showcasing which team is the recipient of the Global Impact Award. An honour designed to highlight a team that has a solution which is well tailored for benefit beyond their own jurisdiction.
The teams are those that participated in the Development Sprint on Sept 6-8th in their home cities.
Global Review Panel Feedback and Audience Discussion: the global review panel will provide feedback and questions to the teams, and participants will have the opportunity to ask questions as well.
Meeting and Mingling with Peers from Around the World: as an avatar in the virtual world, you will have opportunity to walk around and meet people from other parts of the globe, just like you would in the real world offline.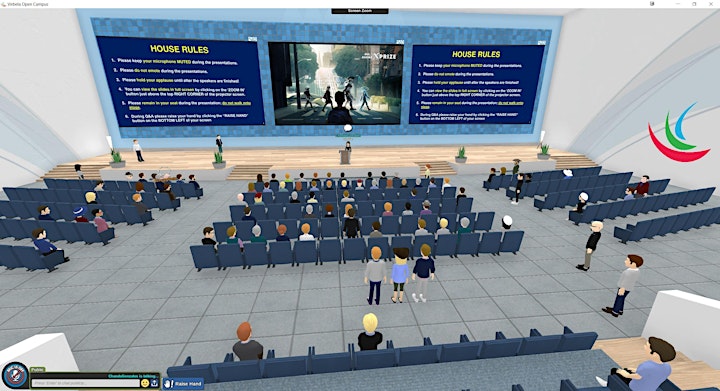 How to Access the Virtual World:
Registered participants for this event will need to download the VirBELA virtual world application. You will then receive an access code for the virtual auditorium where the event will be taking place.
Who should attend?
This is for those who want to network with others from different parts of the world. It is for those interested in how legal insights impact technology, and how technology organizations are responding to these changing demands.