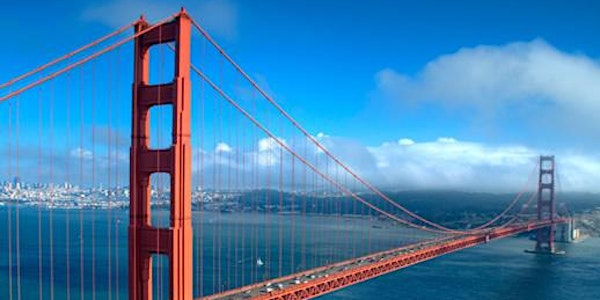 World Kido Federation Member Summit 2023
Join GM In Sun Seo and fellow martial artists from around the world at the 2023 World Kido Federation Member Summit in the SF Bay Area.
When and where
Location
DoubleTree By Hilton Hotel Pleasanton at The Club 7050 Johnson Drive Pleasanton, CA 94588
Refund Policy
Refunds up to 30 days before event
Eventbrite's fee is nonrefundable.
About this event
World Kido Federation Member Summit 2023
SF Bay Area | July 14-16, 2023
Registration now open!
We are pleased to announce the World Kido Federation Member Summit 2023 to be held in the SF Bay Area Friday, July 14 - Sunday, July 15.
Train with Grandmaster In Sun Seo, President/Chairman and Founder of WKF/Hanminjok Hapkido Association, and one of the highest-ranking and most respected Hapkido grandmasters in the world. Join fellow World Kido Federation members and learn how you can shape the future of Korean martial arts.
Important Note: This event is limited to WKF members and by invitation-only for non-WKF members. Registrations received from non-WKF members without approval from Event Chair Steve Seo will not be accepted. If you are a non-WKF member who wishes to attend, please email steveseo@gmail.com. 
(Spouses, significant others, parents, guardians, etc. of WKF members may purchase a "Banquet Only" ticket if they would like to observe conference events and participate in the Saturday evening banquet. Approval is not required in this case.)
Schedule of Events
Friday, 7/14 - Informal Meet & Greet | Check-In
Saturday, 7/15 - Presentations | Catered Lunch | Training Sessions | Formal Banquet Dinner 
Sunday, 7/16 - Training Sessions 
Hotel Information
All events will take place at the Doubletree by Hilton in Pleasanton, conveniently located 45 minutes east of San Francisco. We have negotiated a special room rate of $119/night for Thursday 7/13 through Sunday 7/16.
The link to make hotel reservations at the special rate is: https://www.hilton.com/en/attend-my-event/plepcdt-wkf-01daad7f-9f4d-4a21-9b55-96826421c8ad/
Room availability at the special rate is limited, so be sure to book as soon as possible.
Nearby Airports/Transportation Options
Oakland International Airport (OAK) -  20 miles west of Doubletree (recommended airport due to proximity)
San Francisco International Airport (SFO) - 39 miles west of Doubletree
San Jose Mineta International Airport (SJC) - 31 miles south of Doubletree
Be aware of heavy traffic during rush hour. We recommend using Uber or Lyft to get around if you are not renting a car. If you plan to visit San Francisco during your stay, there is a BART station in Pleasanton a short drive away from the Doubletree with a direct line to San Francisco (45-min ride from Pleasanton BART to downtown San Francisco). 
Included in "All Events" Ticket Purchase:  
Participation in all events/sessions
Saturday and Sunday training with GM Seo
Saturday Catered Lunch
Saturday Evening Banquet Dinner
WKF "Goodie Bag"
Included in "Banquet Only" Ticket Purchase:  
Observation of all events/sessions
Saturday Catered Lunch
Saturday Evening Banquet Dinner
IMPORTANT: Ticketing fees are non-refundable.
What to Bring
Pleasanton is very warm in July (expect high 80s Fahrenheit during the day, and high-50s in the evening). However, the Bay Area is known for its micro-climates, so bring a light jacket and extra layers if you plan to visit San Francisco or other surrounding areas.
Bring your dobok for training and semi-formal wear for the Saturday night banquet (suit and tie for men; evening wear/business formal for women).
Terms & Conditions for Ticket Purchase
By purchasing this ticket, I hereby make application to participate in the above mentioned event and related activities, and upon acceptance, I recognize there is a risk of bodily injury or other personal loss for which I am totally responsible.
I further affirm that I am in good health and I am aware that all activities including but not limited to physical training, stretching, and all other activities inherent to participation in the martial arts are entirely voluntary. I am aware that I can elect not to take part in any activity which I feel may involve some element of risk or discomfort to me.
I agree to hold harmless and indemnify In Sun Seo, the organization World Kido Federation, and/or affiliated associations and all instructors, members, and promoters of this seminar, as well as authorized guests from liability for damages for any injuries, including but not limited to death and disability arising from any of the activities of the event and related activities. I also understand that any treatment for injuries that I may sustain will be of a first aid type only, given with my permission, and I fully understand that the provider may not be a trained medical person. I also authorize the use of pictures or video images of myself that I have submitted or that shall be taken at this event for publicity or promotional purposes and I renounce any and all compensation in this respect.