World Justice Day Network Gathering ( Food Justice)
Description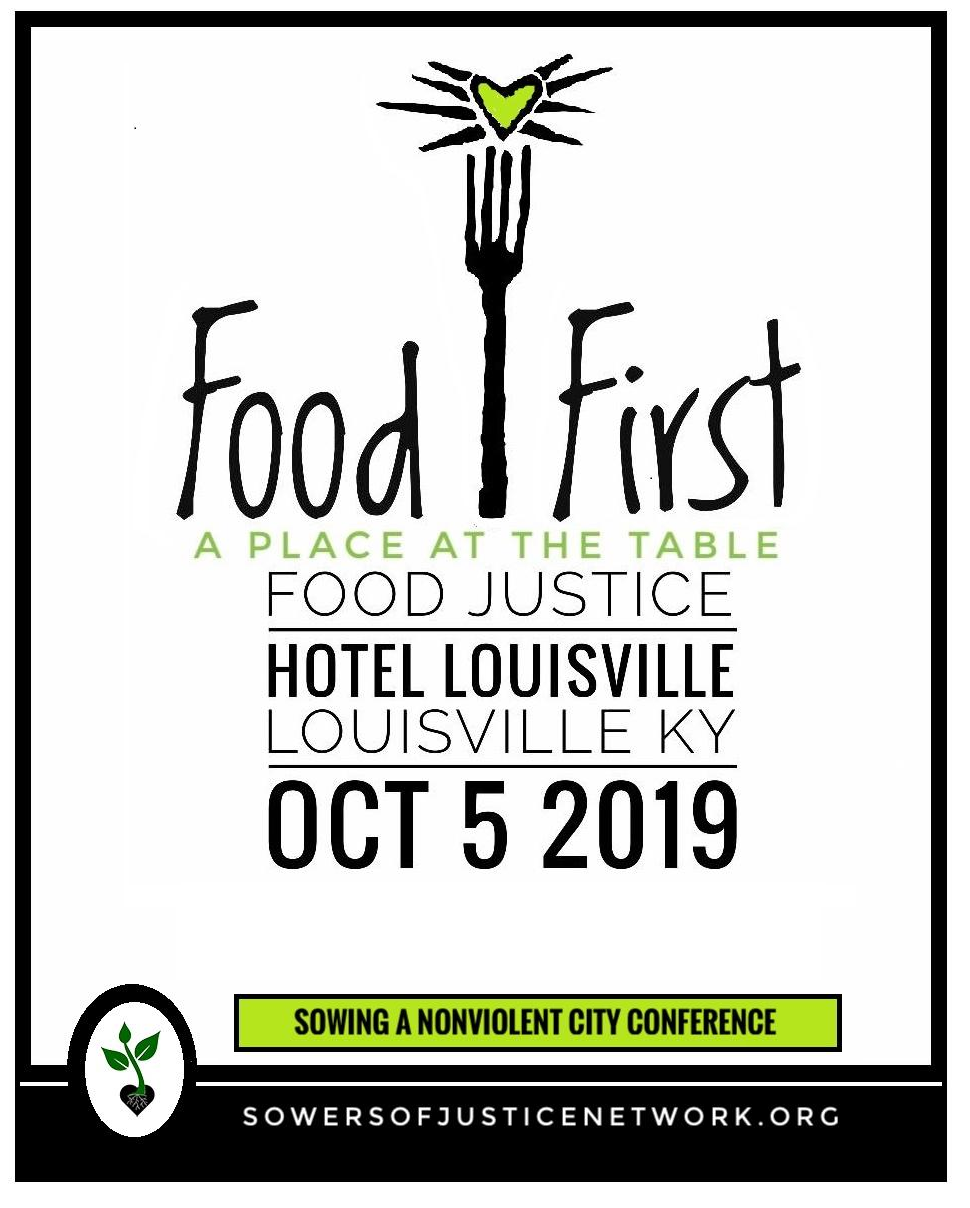 Join us for a 2019 World Justice Day gathering (Topic Food Justice). Join us Tuesday Feb 19 from 6-8 pm for the 2019 World Justice Day hosted by Crescent Hill Baptist Church.
This network event is where we meet those doing the work of food justice in Louisville Kentucky.​ Enjoy light refreshments, great conversation, and friendly networking as we create new opportunitie in food justice together.
The event is free but donation s are accepted to defray refreshment costs.

Come learn more about food justice projects and even better, the people connected to them! Learn more about your role in planning the 2019 Sowing A Nonviolent City fall conference.