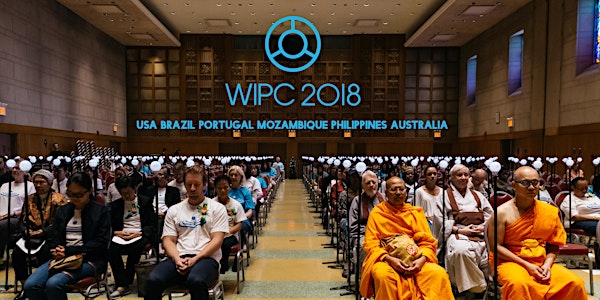 World Inner Peace Celebration 2018
When and where
Location
Faculty House at Columbia University 64 Morningside Drive New York, NY 10027
Description
The "World Inner Peace Celebration 2018 " is a conference promoting world peace through inner peace throughout six continents. The event will celebrate the International Day of Peace, promote the United Nation's Sustainable Development Goals, and introduce the Inner Peace Education and Practice around the globe. Activities will include a group guided meditation, inner peace wellness learning, presentations from various speakers, and an inner peace forum with prominent educators, spiritual leaders, and wellness practitioners. The event will also include performances and a world peace lighting ceremony. Join our event today, bring a friend, and meet other peace warriors from around the globe.
Speakers:
Jeffrey Sachs - is an American economist, public policy analyst, and director of the Earth Institute at Columbia University. He serves as special adviser to the United Nations (UN) Secretary-General on the Sustainable Development Goals (SDGs), a set of 17 global goals adopted at a UN summit.
Venerable Burin - is an ordained Buddhist monk from Thailand. He is the Executive Director for The Middle Way Meditation Institute (MMI), a global non-profit organization that spreads Inner Peace Education around the world. His organization has two Guinness World Record. 1) For releasing the most floating flaming lanterns for world peace. 15,185 in total. and 2) For creating the world's largest flaming image for world peace using 100,000 candles. He also has extensive experience in teaching meditation to thousands of meditators in 26 countries around the world such as England, Australia, Switzerland, Netherlands, Denmark, Singapore, Sri Lanka, Mongolia, Jordan, United Arab Emirates, United State of America, South Africa, Philippines, and Brazil.
More speaker of different religious faith leaders will be announced…
FAQs
How can I contact the organizer with any questions?
Contact Nick (858) 761 -4613
Attire?
White or light colors.
What time should I arrive?
Please arrive early by 12:30 pm for registration. The event starts promptly at 1 pm.
Website: wipc.net