San José State University King Library invites you to join us for the first-ever online San José World Information Architecture Day!
About this event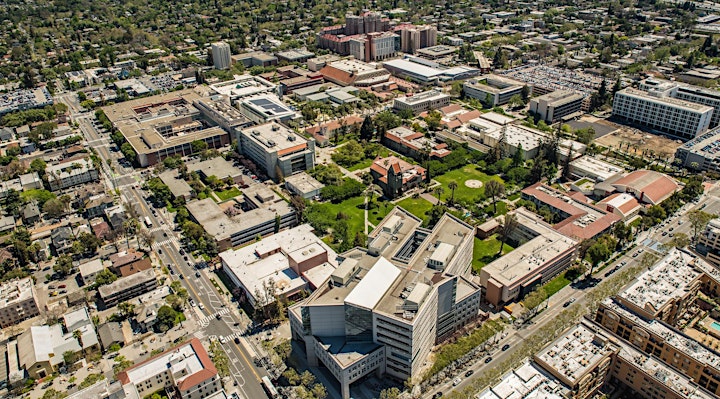 Learn more about the art and science of information architecture (IA). Users interact and find information through a variety of mediums and processes. What's usually the driving force behind a user's information seeking behavior? Curiosity.
Curiosity fuels our need to discover, inquire, and learn. It moves us to understand and is a part of our day-to-day life.
We welcome you to learn how information architecture and curiosity merge in a variety of careers and fields of study at this all-day conference.
Program (Pacific Standard Time)
9:45-10:00 a.m.
Welcome Remarks, Michael Aguilar, Outreach and User Engagement Librarian, San José State University
10:00-10:45 a.m.
Applying User-Centered Design to Create Stanford Library's Systemic Racism Tracker, Astrid Usong, UX Designer, Stanford Library
11:00-11:50 a.m.
San José State University Lightning Talks
12:00-12:50 p.m.
Lunch
1:00-1:30 p.m.
Panel on Virtual Reality Environments, led by SJSU Library Technology Labs Coordinator Jon Oakes
1:45-2:30 p.m.
Code for San José Lightning Talks
The All-In-One Map, Minh Nguyen, Project Lead, Code for San José
Using a Design Audit to Improve User Experience, Evan Suarez & Hattie Chau, UX/UI Designers, Code for San José
BayAreaCommunity.org

Anthony Chen, Data Lead at Code for San José / Computer Science and Mathematics Major at Santa Clara University
Charlie Hoffs, Co-founder of unBox / Chemical Engineering Student at Stanford University
2:30-3:15 p.m.
Back to Basics: DADA or Daily Advocacy for Digital & Analog, Hannah Lee, Discovery & Systems Librarian, California State University, Dominguez Hills
3:15-3:30 p.m.
Closing Remarks
Check out our webpage for program updates and meet our team.
Get Involved
Interested in sponsoring or volunteering for the first-ever WIAD in San José? Email Michael Aguilar, Outreach and User Engagement Librarian at michael.aguilar@sjsu.edu.
Stay Connected
Follow us on Instagram, Twitter, and Facebook @sjsulibrary!
San José State University King Library endeavors to bring people, ideas, and information together through community building, innovation, and knowledge creation.
Located in the heart of Silicon Valley and ranked #1 "Most Transformative College" in the nation by Money Magazine, San José State University neighbors thousands of tech start-up companies and many of the largest high-tech companies in the world such as Google, Apple, Intel, and many more.