Description

About World IA Day
World Information Architecture Day is a one-day annual celebration hosted by the Information Architecture Institute and held in dozens of locations across the globe. World IA Day 2017 is taking place in 65 individual locations across 29 countries and 6 continents. Our celebration in Des Moines will be the 4th such World IA Day held here.

Meet People in your community
We are a community of like-minded professionals and enthusiasts who share the common goal of practicing, learning, teaching and shaping the future of information architecture. We share our thoughts, ideas, and work within an open and welcoming environment.
People who architect information come from many professions and all walks of life. We believe the power of similarity and the beauty of difference will inspire those who work in information architecture, as well as those who may be new to it. Everyone is welcome and our celebrations are always accessible to all.
Our Sponsors
World IA day is a free event thanks to the generous support of several local sponsors. We truly appreciate their support for this event.

---


The Program
There is a mix of presentations and workshops on topics drawing from the worlds of information architecture, user experience design, content strategy, product strategy, marketing, and more.
Here's what we have lined up so far:
Mat Winegarden and Matt Arnold, ConnectFive - An Understanding of Journey Maps and How To Use Them (Workshop)

Rachel McClung, Workiva - Sketchnotes on Design Thinking (Workshop)
Annie Lewis, Workiva - Information Architecture in Nature: Human memory and cognitive bias (Presentation)

Laura Christenson, MedTouch - Creating and Using Personas to Drive Design (Workshop)

Ellen Butler, Happy Medium - Tying Information Architecture Back To Business (Workshop)

Edward Cupps, Workiva - Story Mapping (Workshop)

Heather Rhea and Eric Rhea, Arkitome - Outside the Frame: Information and experience design in 360° (Presentation)

Kurt Vander Wiel, Visual Logic - Implications of Chat Interfaces and IA (Presentation)

Jeremy Harrington, Voce Communications - UX Prototyping Tools - Adobe XD and Facebook's Origami (Presentation)

Al Martine, Central Scribe - The Content Triangle: A strategic framework for integrating content technology, creators and development (Presentation)

Kathryn Downing - Using Optimal Workshop to improve your navigation (Presentation)



The Schedule
Here is a quick outline of the day:
8:00 am - Coffee & Registration
8:45 am -

Introduction & Welcome

9:00 am - Workshops
9:50 am - Presentation
10:30 am - Workshops
11:20 am - Workshop & Breakout
11:55 am - Break for Lunch
12:45 pm - Presentations
1:15 pm - Presentations
1:45 pm - Presentation
2:20 pm - Closing
---


The Venue
World IA Day Des Moines will be held in the Downtown Des Moines Public Library. It is easily accessible within the city by car or public transit (several DART Local Routes stop immediately near venue), and is a short hop off of Interstate 235. There is ample free parking on the street, and bike racks if you're one of Iowa's brave winter cyclists.
A note on coffee and lunch: We'll have coffee ,water, and snacks all day. There's a break for lunch at 12pm. There are a number of quick-service options available nearby.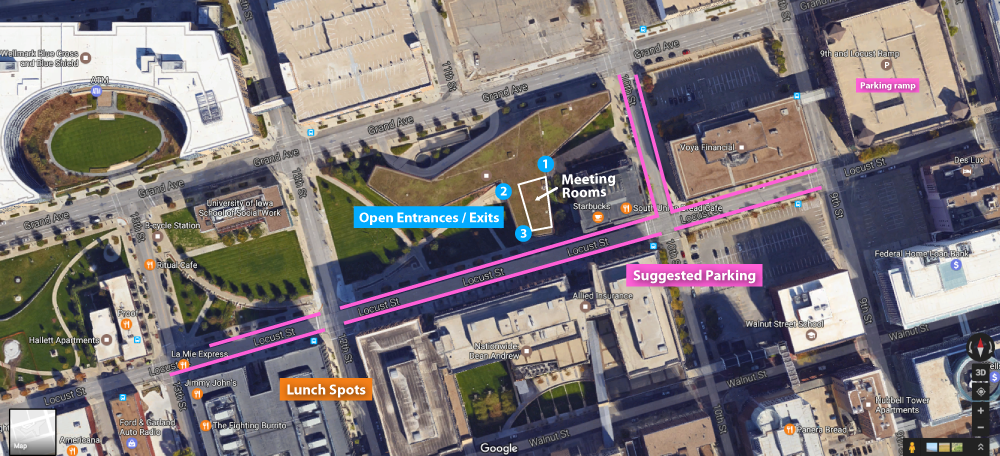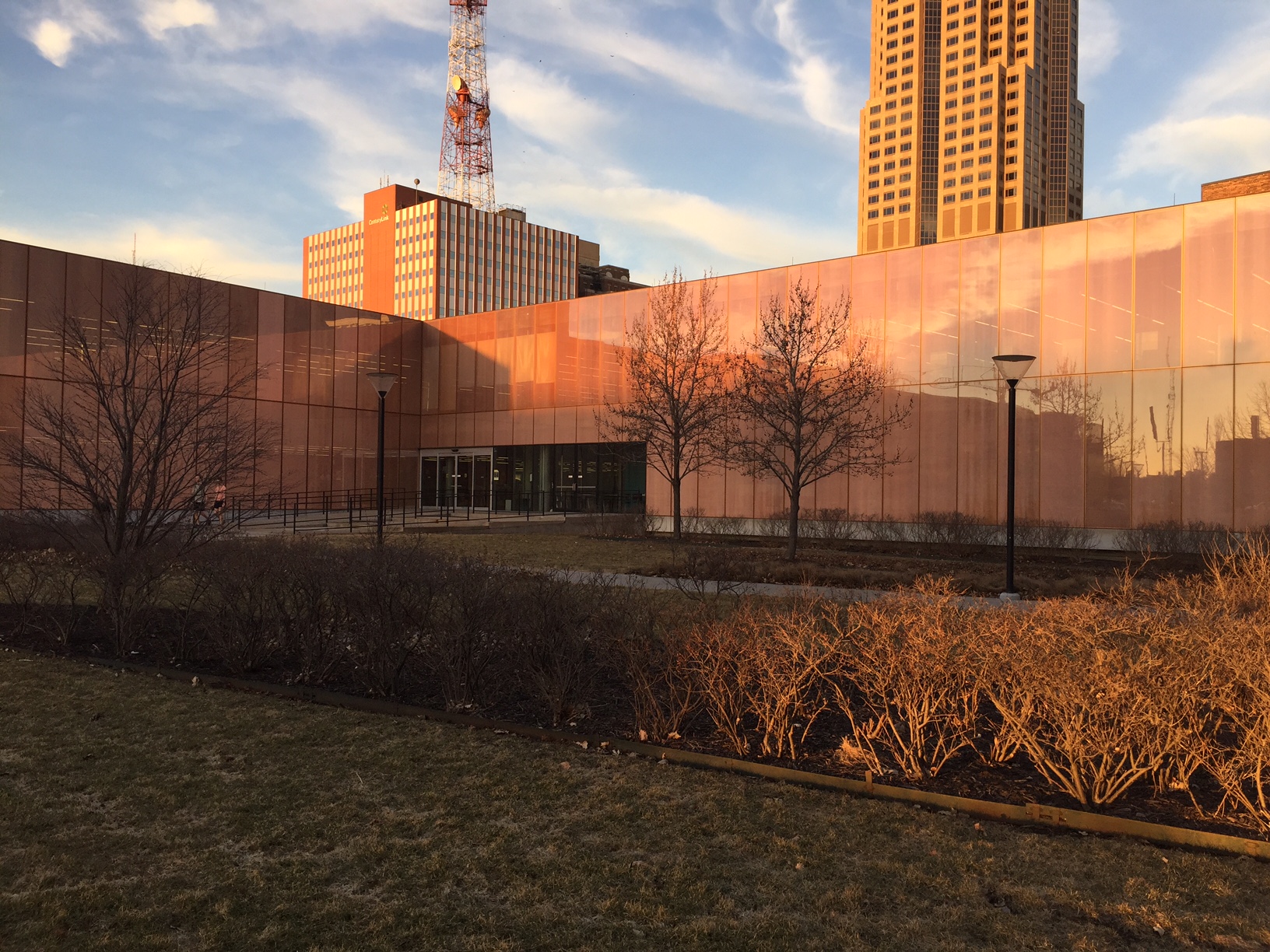 Accessibility
If you have any questions or concerns about accessibility of the venue space or program content, please contact us immediately at desmoines@worldiaday.org and we will do our utmost to assist.