World IA Day - Enschede

Saturday, February 21, 2015 from 10:00 AM to 4:00 PM (PST)
Event Details
World Information Architecture Day 2015

Saturday, February 21st, the fourth edition of World Information Architecture Day will be held. World IA day will bring the information architecture community together on both a local and global level. For WIAD, conferences will be organised in 24 countries, on 38 different locations, sharing information, research and new ideas in the field of information architecture. In 2015, World IA Day will be held in The Netherlands for the first time, thanks to GriDD. Hereby we want to introduce people to information architecture and show them why it is awesome. GriDD will organize the Dutch edition in Enschede and will provide an attractive programme with lectures on a variety of subjects within the theme 'Architecting Happiness'.
What is information architecture?

"Good information architecture enables people to find and do what they came for. Great information architecture takes find out of the equation: the site behaves as the visitor expects. Poor or missing information architecture neuters content, design, and programming and devalues the site for its owners as well as the audience it was created to serve. It's like a film with no director. The actors may be good, the sets may be lovely, but audiences will leave soon after the opening credits." Jeffrey Zeldman
"Effective information architects make the complex clear; they make the information understandable to other human beings. If they succeed in doing that, they're good information architects. If they fail, they're not." Richard Wurman
"Information architects are planners and organizers and bridge builders, but most importantly, they're architects of understanding. They help users to understand where they are, and what they've found, and what to expect and what's around."  Peter morville 
Everything you see, hear, taste, feel and smell is information. Architects design environments in which information is provided in a logical way, so the user will have a positive experience when inside the experience. An information architect structures information in a logical and user-friendly fashion. The structuring of information saves time and money, but also increases usability and creates happy users, for instance by taking away unnecessary frustrations. In the best case scenario, users do not have to think while looking for information in a certain environment.
The theme: architecting happiness
Everybody has at a certain point cursed a website for not doing what you wanted: an information architect managed to influence your emotion by delivering poor design. Usually, this is not what information architects are trying to achieve, they prefer to make users happy with their architectures. But how do they do this? How can you make people happy by organising information? Who uses information to make people happy? And which organisations are good at this point?  February 21st, these and more questions will be answered at World IA Day. Don't miss it.
No show policy WIAD2015
We rely on your attendance when you signed up for our conference. However, in case you might not be able to attend, you may cancel your registration free of charge up to 2 days in advance. Please, make sure you announce your cancellation by email to us (wiad-afmelding@gridd.nl). Whenever you do not announce your absence in time or will be absent without any notice, we won't be able to give your reserved seat to someone else who is interested in joining the conference. We will therefore charge an amount of EUR 50, - to cover the costs we have made for your attendance. Of course you can also arrange replacement yourself. With your registration you agree to these terms. Many thanks in advance for your understanding.
Program of WIAD2015 Enschede
07.45 – 09.45 - Bustrip from Amsterdam incl. talk by Jacco Nieuwland
09.45 – 10.30 - Welcome & Registration (including coffee & tea)
10.30 – 10.45 - Opening World IA Day by Mark Geljon (chairman)
10.45 – 11.15 - Plenary session 1: Gerben Broekmaat about VOF de Loods
11.15 – 11.45 - Plenary session 2: Menno Deen about Serious Gaming

11.45 – 12.45 - Lunch (opportunity to see the film "Roombeek")

12.45 – 13.45 - Session A: Emile Nijssen (Homey) & Jeroen Grit (GriDD)
12.45 – 13.45 - Session B: Tom Segers (SelfCare) & Xander Roozen (Informaat)
12.45 – 13.45 - Session C: Paul Roks (Dekkeigroep) & Niels Hoogendoorn (Knowledge.li)

14.00 – 15.00 - Architecting Happiness JAM!
15.00 – 16.00 - Closing drinks
16.30 – 18.30 - Bustrip to Amsterdam
Language:
The main language of this day will be Dutch. The information here is in English because we want to make accessible for a broader audience. However, if you would like to attend but do not speak Dutch: please do register and give us a heads up that you're coming. Many of our conference visitors speak both languages, so we'll do our very best to make sure you can enjoy the event as much as the Dutchies! 
More info:
http://2015.worldiaday.org/locations/enschede-netherlands/
https://www.facebook.com/worldiaday.enschede
https://twitter.com/WIAD_enschede 
Our sponsors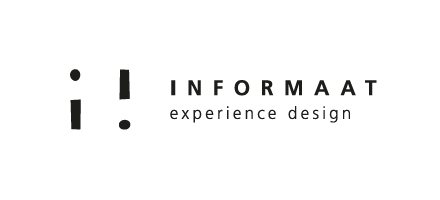 Our partners

Attendee List
Sort by:

Date

|

First Name

|

Last Name
When & Where

TriMM & GriDD headquarters
Moutlaan 25
7523 MC Enschede
Netherlands


Saturday, February 21, 2015 from 10:00 AM to 4:00 PM (PST)
Add to my calendar
Organizer
At GriDD we improve collaboration processes, with the use of smart and innovative information concepts that will lead to more effective business. We balance vision with pragmatism, progress with room for creativity and outside-in with inside-out.