About this Event
Hosted by MassArt, and presented by The Information Architecture Institute and Wayfair, our wonderful speakers include: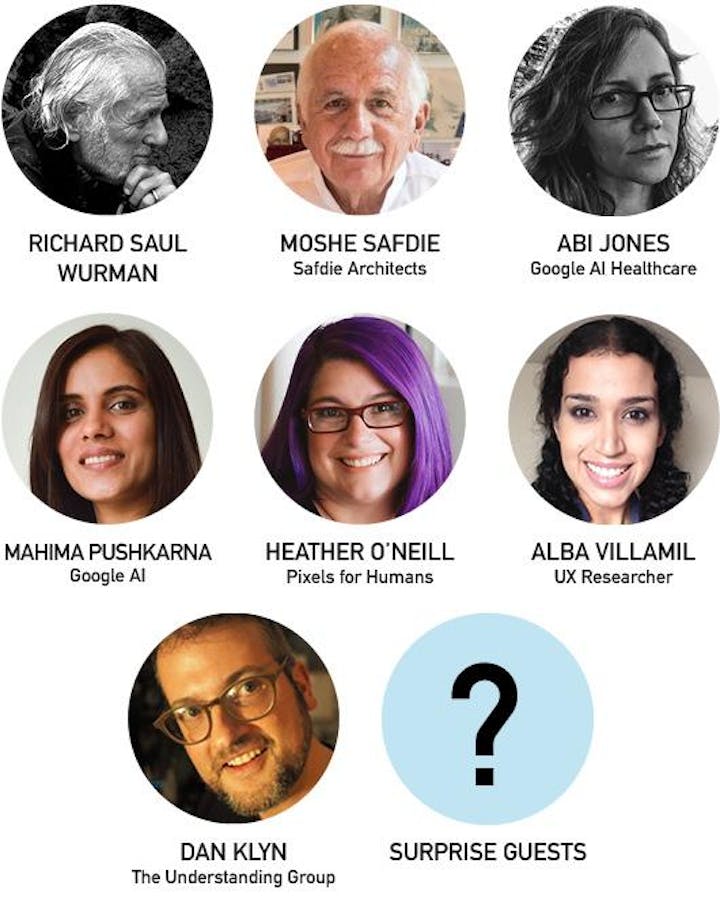 Why register?
Your registration includes:
Most importantly, this event relies on community support—your contribution helps provide necessary resources for the success of this non-profit, volunteer-run event.
For information about volunteering or to discuss corporate sponsorship, contact boston@worldiaday.org.
Program
Design for Difference involves designing through conversation. Diverse points of view come together in dialogue, giving us a deeper understanding of ourselves and the world around us. For this year's World IA Day, we've planned a series of conversations and talks with a varied list of speakers, special guests, and you (the audience).
8:00 am – 9:15 am: Registration, Coffee, Networking
9:15 am – 9:30 am: Opening Remarks
9:30 am – 10:30 am: A Conversation with Richard Saul Wurman and Moshe Safdie. An on-stage conversation between life-long friends and fellow students of Louis Kahn.
10:30 am – 10:45 am: Break
10:45 am – 12:00 pm: A Conversation with Richard Saul Wurman and Special Guests (to be announced)
12:00 pm – 1:00 pm: Lunch (provided)
1:00 pm – 4:30 pm: Lightning talks and discussion with Abi Jones, Mahima Pushkarna, Heather O'Neill, Alba Villamil, and Dan Klyn
To help shape the day's conversations, send your questions for our speakers to boston@worldiaday.org or tweet them to @WIADBOS.
Location
Visit the WIAD website for the location, directions, and other details.
This is a rain or shine event. We'll see you on February 23rd!
This year's celebration is hosted by MassArt.

WIAD Boston 2019 is presented by our Gold sponsor, Wayfair.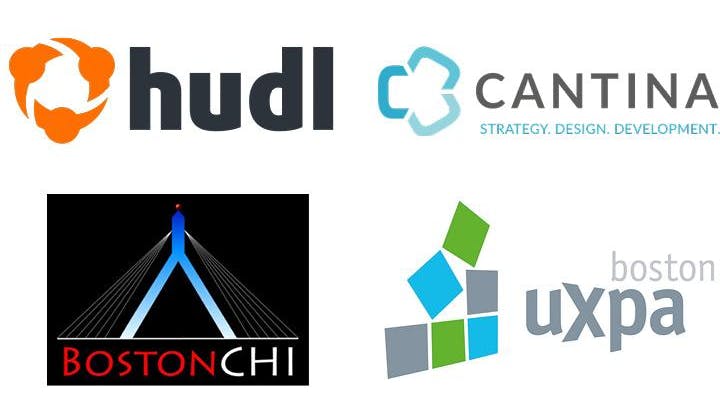 World IA Day Supporters
Brandon Comstock
Marlyn Tadros
Laura Eisenmann
Roger Soucy
Julie Strothman
Daniel Bartolini
Joe Lamantia
Luke Peters
...and other anonymous supporters.
Code of Conduct
Our local team is dedicated to providing a safe, harassment-free experience for everyone, regardless of gender, age, sexual orientation, disability, physical appearance, body size, race, or religion (or lack thereof). We do not tolerate harassment of participants, speakers or volunteers in any form. Please review our Code of Conduct before attending World IA Day.