Location
Impact Makers
1707 Summit Avenue
Richmond, VA 23230
Description
Information Everywhere, Architects Everywhere
Our world is full of information, and more of us than you may realize are involved with making decisions about the structure, placement, relationships between, and characteristics of information. Whether we are using the latest mobile app, watching the local news or navigating our way through the post office or grocery store, information is all around us.
Because of the ubiquitous nature of information, information architecture is not just practiced by specialists. If you work in any of the following domains, you'll be right at home here: user experience (UX), user interface (UI) design, web or mobile design, product design and management, data visualization, content strategy, taxonomy/nomenclature, library science, customer experience, and even service design. In short: if you analyze, synthesize, or organize information, content, or data—or if you just want to learn more about information archtecture— we would love you to see you there!

On Saturday Feb. 20, 2016, RichmondUX will be inaugurating Richmond's first World IA Day Richmond! We are planning a full day of discussion, learning, sharing, and networking. So, what's the schedule and who'll be speaking? Glad you asked.
Agenda
09:00-09:40 – Registration / Caffeination / Socialization
09:40-09:45 – Welcome to WIAD 2016
09:45-10:45 – James Steincamp: Intelligent Search
10:45-11:00 – Break
11:00-12:00 – Alicia Lane: Content-first Design: Let's make information feel like a great conversation

12:00-01:15 – Lunch Break (lunch provided)
01:30-02:30 – Dave Farkas: Improvised IA - How Improv Allows Everyone to Craft Products
02:30-02:45 – Break
02:45-03:45 – Jim Kalbach (Closing Keynote): Mapping Experiences – Architecting Alignment
03:45-04:30 – Discussing / Sharing / Connecting
For full speaker bios and presentation descriptions, visit our event page at 2016.worldiaday.org.

All attendees will receive:
3-months access to myBalsamiq
3-months full license for InVision
2-months full license for Proto.io
48-hour access to any seminar in the UIE library
One free digital copy of the newest edition of the Information Architecture for the World Wide Web (the Polar Bear book), along with a 40% off coupon toward purchase of a physical copy
All Attendees will have a chance to win:

One license to Axure RP Pro (worth $589)
One perpetual license to JustInMind (worth $228/year)
One full Rosenfeld Media digital library (a $350 value)
One copy of Intertwingled, by Peter Morville
One copy of How to Make Sense of Any Mess, by Abby Covert
One copy of Understanding Context, by Andrew Hinton
Tickets are free, but please cancel your registration if you find you are unable to attend. We will be providing lunch, and we'd like to have an accurate a head count as possible.
---
Thanks to our sponsors!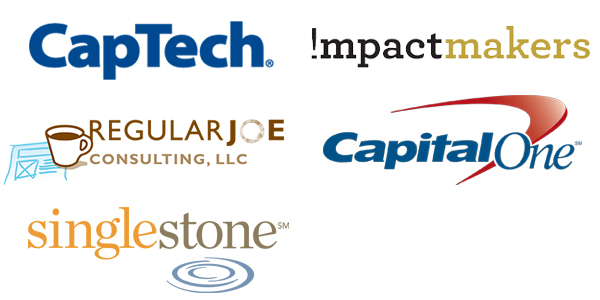 ---
About World IA Day
World Information Architecture Day is a free one-day conference hosted annually by the Information Architecture Institute and held simultaneously in selected cities all over the world. Each year, a new theme is selected, new cities are added, and our community continues to grow as more people from all across the world join this truly global celebration of Information Architecture. http://www.2016.worldiaday.org/
About IAI
The Information Architecture Institute is a non-profit organization empowering local communities to shape the global practice of information architecture by providing places to share and opportunities to learn. http://iainstitute.org/
Questions?
Contact us at richmond-ux-organizers@googlegroups.com or via Twitter @richmondux