The Happiness Event of the Year returns to MIAMI! Explore the elements of wellbeing to learn how to become happier in all areas of life.
About this event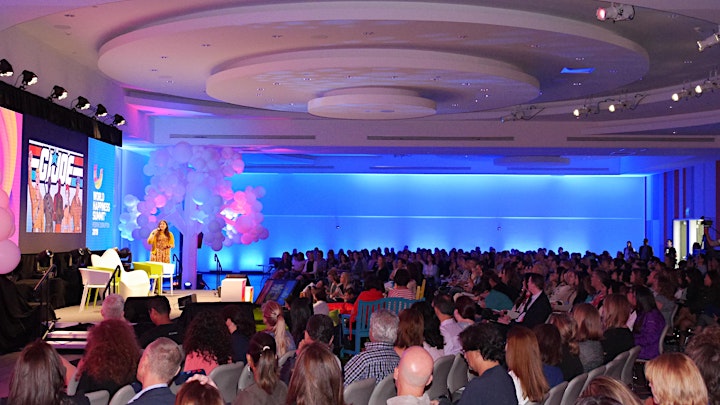 Reconnect and Celebrate the U.N. International Day of Happiness at the World Happiness Summit®!
After the many personal and professional challenges that we have lived through since the onset of the global pandemic, let's come together to build the foundations for a happier, healthier, more fulfilling personal and work life! The World Happiness Summit, powered by WOHASU®, is an immersive experience that gathers top experts in positive psychology, policy, sustainability, economics, conscious business, mindfulness, health and wellbeing to create an inclusive event uniting a global audience. The goal is to learn, experience and practice science-based tools that assist people on the path to self-actualization, wellbeing and happiness in all areas of life.
SUMMIT TOPICS: Corporate WellBeing - Conscious Capitalism - Positive Psychology - Sustainable Growth – Nutrition - Beyond GDP - Emotional Mastery - Positive Education - Financial Education - Mind/Body Connection - Healthy Relationships - Preventive Medicine - Compassionate Leadership - Social Good - Technology & Mindfulness - Art & Happiness - Purpose & Meaning - Education - Connection - Mindfulness - Coaching
*Simultaneous translation in Spanish
CONFIRMED SPEAKERS:
Martin Seligman - Known as the Father of Positive Psychology, Director of the University of Pennsylvania Positive Psychology Center & Zellerbach Family Professor of Psychology in the Penn Department of Psychology
Maria Sirois - Inspirational Speaker, Licensed Clinical Psychologist & Resilience Expert
Tal Ben-Shahar - Best-selling author and Co-Founder of Happiness Studies Academy who taught two of the most popular classes in Harvard's history
Richard Layard - Founder-Director, London School of Economics Centre for Economic Performance, Best-Selling Author & Co-Editor, World Happiness Report
Kelli Harding - Physician, Author, Educator & Expert in the Science of Kindness & Social Dimensions of Health
Mo Gawdat - Former Chief Business Officer, Google (x), Best-selling Author & International Speaker
Jen Fisher - Author & Chief Wellbeing Officer, Deloitte
Fred Luskin - Author, International Speaker & Director, Stanford Forgiveness Project
Maria Loi - Internationally Renowned Entrepreneur & Chef, Author, TV Personality & Philanthropist
Shannon Allen - Entrepreneur & Founder, grown (the first organic fast food restaurant in the US)
Sandro Formica - Author, International Speaker, Professor & Program Director, WOHASU Chief Happiness Officer Certification
Tia Graham - Author & Founder of Arrive at Happy
Eduardo Padrón - President Emeritus of Miami Dade College (second largest college/university in the US) & recipient of Presidential Medal of Freedom awarded by President Obama
Rosie Acosta - Inspirational Speaker, Podcast Host & Yoga Teacher Trainer
Raj Sissodia - Co-Founder &Co-Chairman of Conscious Capitalism Inc, FW Olin Distinguished Professor of Global Business & Whole Foods Market Research Scholar in Conscious Capitalism at Babson College
Karen Guggenheim - Inspirational Speaker, Social Entrepreneur, CEO & Founder WOHASU, Co-Founder & Producer, World Happiness Summit
Robert Biswas-Diener - Renowned Happiness Speaker & Researcher, Expert in Positive Psychology Coaching
Elina Teboul - Executive Coach, Speaker & Founder, The LightUp Lab
Pedro Jose (Joe) Greer - Founding Dean for the Roseman University Health Sciences College of Medicine, author, & recipient of Presidential Medal of Freedom awarded by President Obama
Mandy Seligman - Photographer, Positive Psychologist & Founder, Seeing Happy
Itai Iztvan - Positive Psychologist, Professor Naropa University & Founder-Director, The School of Positive Transformation
Neha Sangwan - CEO-Founder, Intuitive Intelligence, Internal Medicine Physician & International Speaker
Isaac Prilleltensky - Author, International Speaker & Former Dean of the School of Education and Human Development, University of Miami
Sara Blanchard - Author, Speaker & Podcast Host
Lesley Lyle - Leading Positive Psychology Coach, Consultant & Researcher
JoAnna Brandi - Chief Happiness Officer, Corporate Coach & Happiness Trainer
Megan McDonough - Founder & CEO, Wholebeing Institute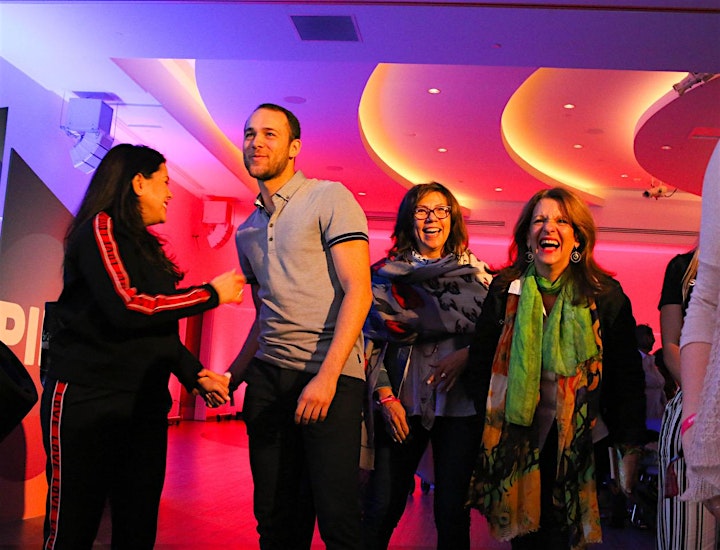 Join the WOHASU Global Community! Bring your friends, network with like-minded individuals and learn how to use science to become happier in all areas of life.
Start the day with morning yoga, enjoy keynotes by leading experts, learn from experienced practitioners, experience a mindful moment through guided meditations, join a breakout session, explore the exhibition area, and more!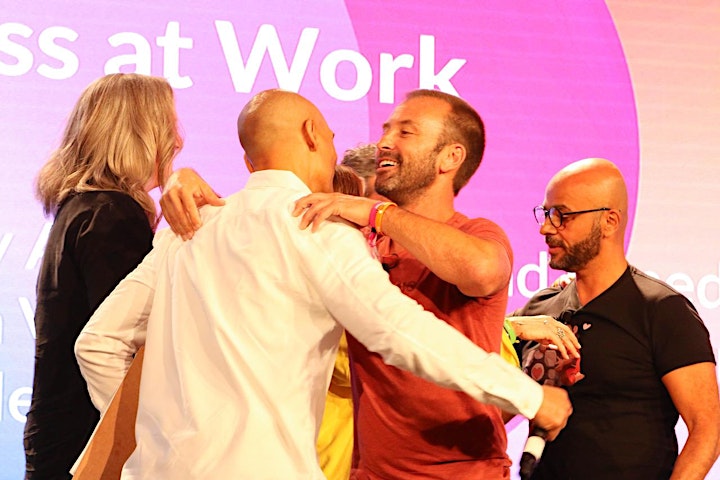 WOHASU continues to monitor the challenges associated with COVID-19. As always, your safety is a top priority, and we will adhere to strict measures to protect our attendees, speakers, coaches, volunteers, staff and community. Access to the World Happiness Summit 2022 will be in accordance to the updated University of Miami safety protocols:
Masks must be utilized by guests at all times in indoor spaces, except when actively eating or drinking. This includes vaccinated individuals.
Indoor events must maintain 2 to 3 feet between all participants.
All guests must adhere the General Safety Standards of the University of Miami
The University strongly encourages all external attendees to be fully vaccinated.
Anyone who is symptomatic should not attend your event.
Do not attend if they do not feel well or have recently been in contact with someone who tested positive for COVID-19.
*All tickets are non-refundable. Tickets can be transferred to another attendee two days before the Summit. Should there be government travel restrictions due to the COVID pandemic, you will receive a voucher for a future WOHASU event.
We look forward to seeing you! Please contact us if you have any questions at contact@wohasu.com
In gratitude,
The WOHASU Team
Organizer of World Happiness Summit® 2022 | WOHASU®
WOHASU® LLC, founded in 2016, is a social enterprise focusing on cultivating happier individuals, organizations, communities and societies.
As a wellbeing ecosystem comprised of an experts network and community hub, WOHASU takes a hybrid approach to learn and connect. We gather in person and online to promote positive transformation through educational programs, curated content and innovative experiences based on the science behind happiness and wellbeing. We foster learning and community through experiences like the World Happiness Summit®, WOHASU® Hub, Happiness on Tour™, Chief Happiness Officer Certification, and H-20 Government meeting.