Description
WOR(l)D GN 2017 NEW YEAR KICK OFF EVENT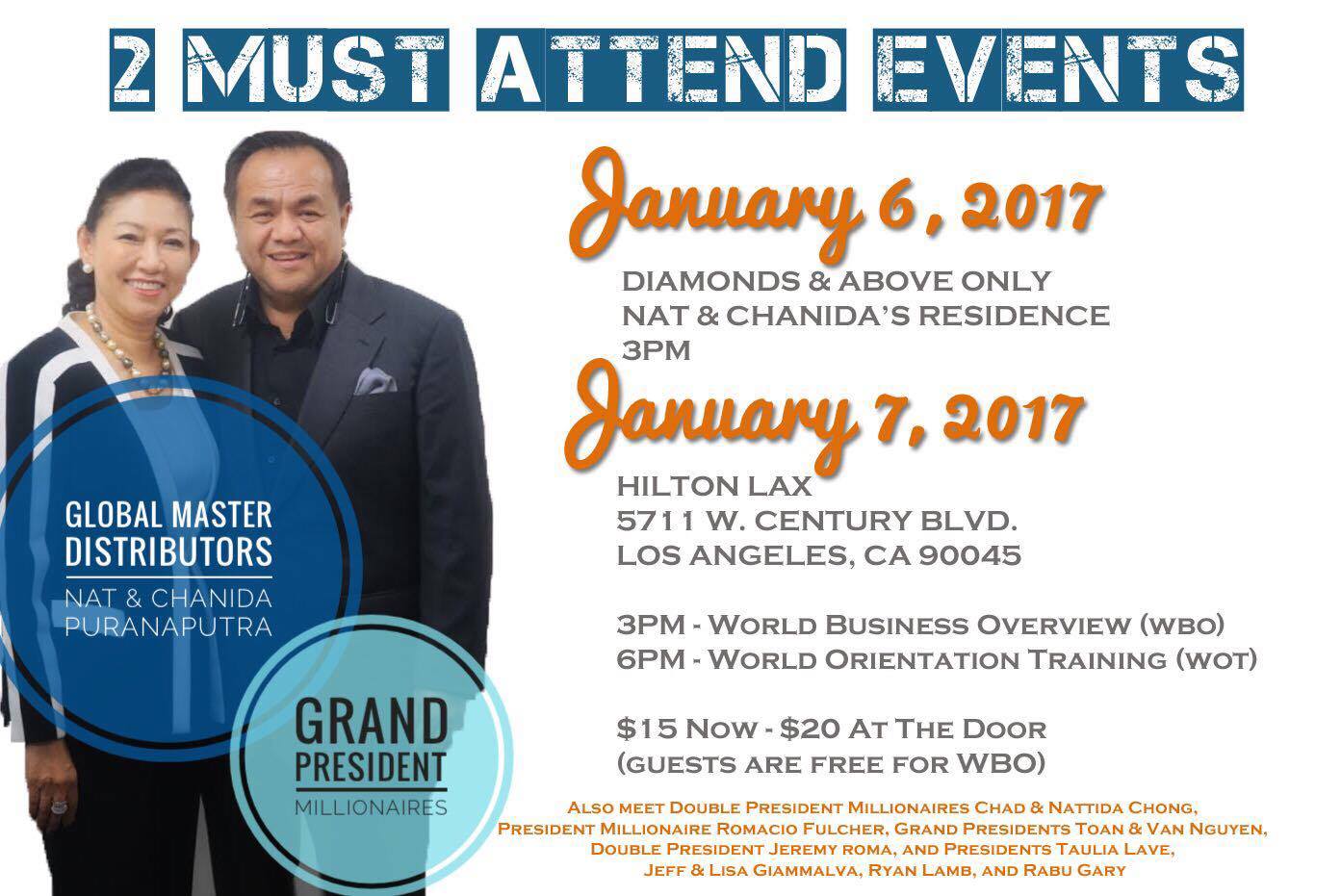 Hosted:
Hilton LAX
5711 W. Century Blvd.
Los Angeles, CA 90045
LEARN FROM INDUSTRY LEGENDS AND WOR(l)D'S TOP INCOME EARNERS
NAT AND CHANIDA PURANAPUTRA
CHAD AND NATTIDA CHONG

January 6th - Diamonds and Above (Nat and Chanida's Residence)
Start Time: 3PM
January 7th (General Admission Ticket)
3PM - Wor(l)d Business Overview
6PM - Wor(l)d Orientation Training
Pre-Registration Special: $15
DAY OF EVENT/AT THE DOOR: $20
Additional Details:
Give yourself time around the event to spend time with your leadership and your team!
- Fly into LAX
- Host Hotel: Hilton LAX
Look forward to seeing everyone soon!
WE ARE WOR(l)D CHANGERS!