Description
If you missed the window to RSVP here, it's not too late! Join directly into the virtual event by registering

here

.
This event is virtual. RSVP via Eventbrite and we'll email instructions for you to join via the address you provide per guest in your registration. Instructions will be sent one hour before the event begins.
Playcrafting is hosting a weekly World Game Night series every Wednesday to demo and spotlight games and creators from around the world! Games have the power to transcend boundaries and connect people across the globe no matter who they are or where they're from. Tune in from the comfort of your computer as we take you on a world tour of games. Each week, you'll meet a lineup of game developers from a different place as they show you their latest and greatest. We'll have time for Q&A each week and will feature some surprises along the way!


---

THIS WEEK'S THEME: MADE IN LONDON
We're headed across the pond to the United Kingdom to showcase developers and their games!

Follow along with us: @Playcrafting #WorldGameNight


---
Featured Games: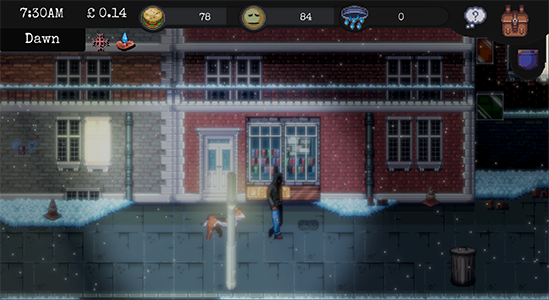 CHANGE: A HOMELESS SURVIVAL EXPERIENCE by Delve Interactive
CHANGE is an emotional homeless survival experience set in a randomly generated city with rogue-like elements. Explore, survive, earn perks, find items and kindness to develop your character and escape to a new life.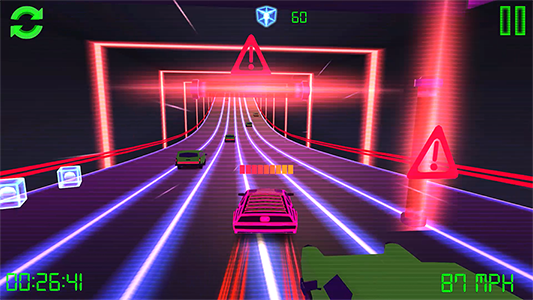 RETRO DRIVE by Retro Drive Studio
Follow the journey of a college kid, through Retropolis. Held back after class, he now has to catch up with his friends who are already out party'n! Driven by determination and an inspired Synthwave soundtrack, turn the volume up, put the pedal to the metal, and race to catch up with your pals! Retro Drive is a driving game with a cool retro 80s vibe. The style and feel of the game derives from the Retro Wave aesthetic, referencing iconic elements such as neon glows, muscle cars, speedsters and of course 80s references. The gameplay involves driving through Retropolis, overcoming various challenges, all to an unforgettable Synthwave soundtrack.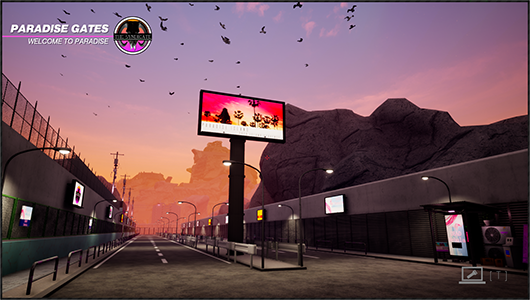 PARADISE KILLER by Kaizen Game Works
Paradise Killer is a first person open world muder mystery game set on a bizarre island where the facts and the truth are not the same. The so-called 'investigation freak' Lady Love Dies is called out of exile to solve the locked room murder of a secret society's ruling Council. the player must scour the streets of Paradise for clues and evidence before assembling it in a truth to take to the prosecution. Can she breathe life back into Paradise?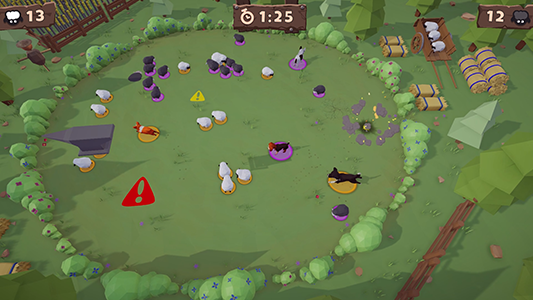 DISOBEDIENT SHEEP by SicklyDove Games
Disobedient Sheep is a frantic and lighthearted sheep herding party game for two to four players. Play as adorable sheepdogs and guide your hapless flock to victory in four different game-modes by avoiding anvils, dodging dynamite, and bailing on boulders.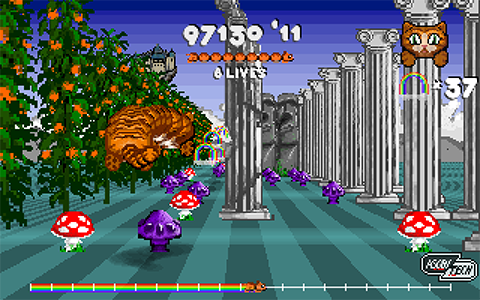 MAOMAO CASTLE by Asobi.tech
MaoMao Castle is a game where you help a magical flying Cat-Dragon, on a fantastical journey to free their friends and get back to their castle. You collect rainbows, avoid obstacles, and perform speed dashes to crash through trees, pillars and moai, along the way.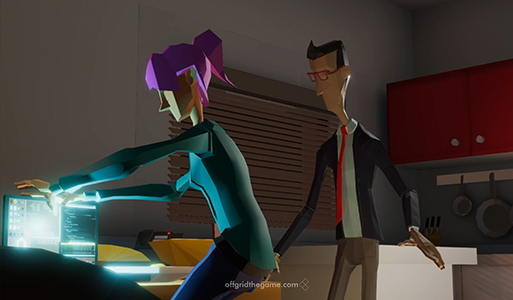 OFF GRID by Semaeopus
Off Grid is a moddable stealth hacking game where data is your most powerful weapon. You play a technophobe single dad who is oblivious to the city's prying and spying, corporate-sponsored government until a series of dark events unfold. The contemporary storyline follows real-world events surrounding data privacy, and gameplay utilises unique mechanics that allow you to manipulate the world and people around you with the data they unwittingly leave behind.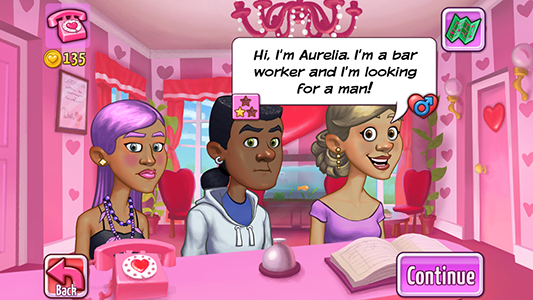 KITTY POWERS' MATCHMAKER by Magic Notion
Kitty Powers' Matchmaker is a unique new take on the dating sim genre, with a very British twist. Build and run your very own matchmaking agency under the watchful eye of your new boss, outrageous drag queen Kitty Powers! Match an endless parade of desperate clients with candidates from Kitty's little black book and guide them through awkward conversations and dozens of perilous dating dilemmas. Are you ready to bring romance to the world? Or will you leave a sea of broken hearts in your wake?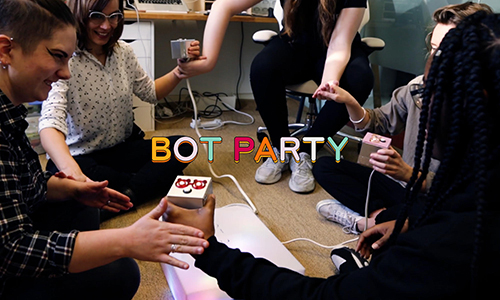 BOT PARTY by Phoenix Perry
Bot Party is a game which explores intimacy through physical play using sound. Bot Party in an interactive sound experience for humans. The bots have a problem. They have no way to communicate with their friends. Can you help? They need you to touch another human holding a bot. Through you the bots use the proprietary bot to skin to skin to bot communication protocol (BSSB) to send encoded secret messages to each other. Hold hands with other players to get the bot sound spectacular started.
---

Want to show a game at a World Game Night? Apply here.

All are welcome - from solo developers and small studios to larger companies and beyond.


---

About Us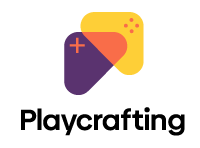 Playcrafting connects brands, developers, and fans nationwide through one of the largest gaming communities in the world. Our partnerships create new exclusive games with and for the world's top companies and brands through our vast list of vetted developers. Our events connect creators, players, press and influencers in unexpected ways. Our classes provide training on the latest technologies. Our community is like no other and makes it all happen.
Visit us at playcrafting.com!


---
In the interest of fostering an inclusive and safe environment at all of our events (even the virtual ones), our Code of Conduct will be enforced.
By registering for this event, you agree to receive emails and other communications from Playcrafting about events, services, products, and other news that they feel may be of interest to you. You may withdraw consent at any time.