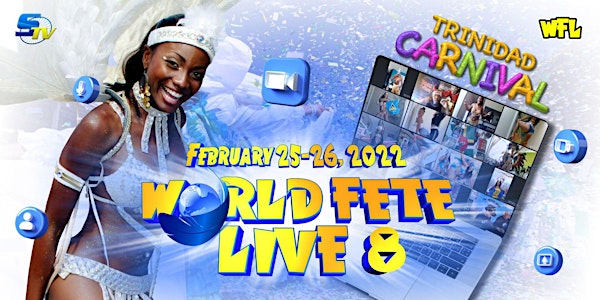 World Fete Live 8 (Trinidad Carnival)
Once again by popular demand, WFL is bringing you a Trinidad Carnival themed event
About this event
Team WFL has made history in the past year and beyond. Uniting hundreds of thousands of people around the entire world to celebrate our Caribbean culture.
*NEXT STOP...TRINIDAD & TOBAGO CARNIVAL*
Day 1 will of course be JOUVERT - Friday 25th Feb
Day 2 will be the BIG DAY !!! THE VIRTUAL ROAD - Saturday 26th Feb,
Make sure to register for your Zoom pass,
Once again we will have the very best Worldwide Soca DJ's ready to bring the spirit of Carnival to you wherever you are located
Registration is FREE,
If you would like to donate toward the running of the event and in support of the DJ's please make your donantions to Paypal.me/WorldFeteLive
Thank you for your support
TEAM WFL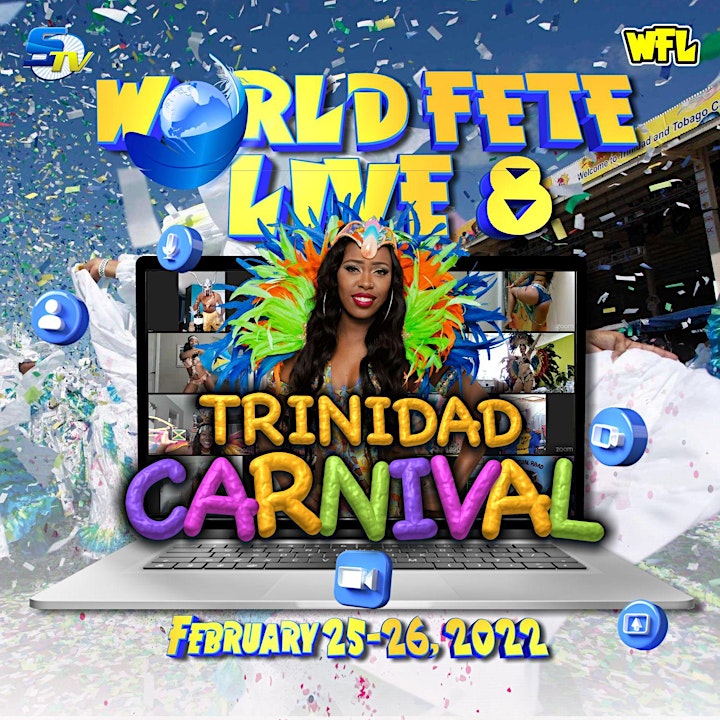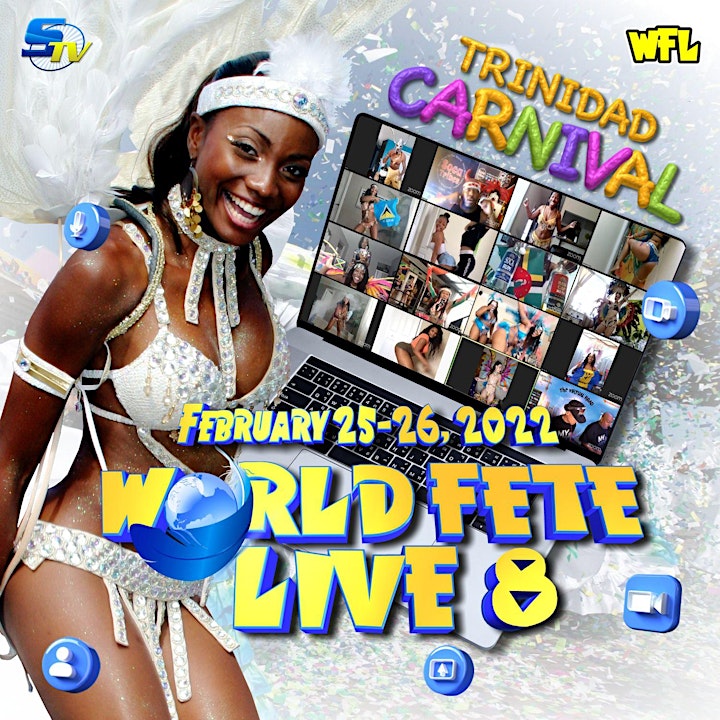 Let us introduce our amazing Dj 🎧line up...starting with Team USA🇺🇸
🔊 DJ Back 2 Basics 🇺🇲 @b2bent
🔊Dj Spice 🇺🇲 @djspicenyc
🔊Natural Touch 🇺🇲 @djnaturaltouch
🔊Black Widow Sounds🇺🇸 @blackwidowsounds758
🔊One Gyal Army 🇺🇲 @theonegyalarmy
Register now...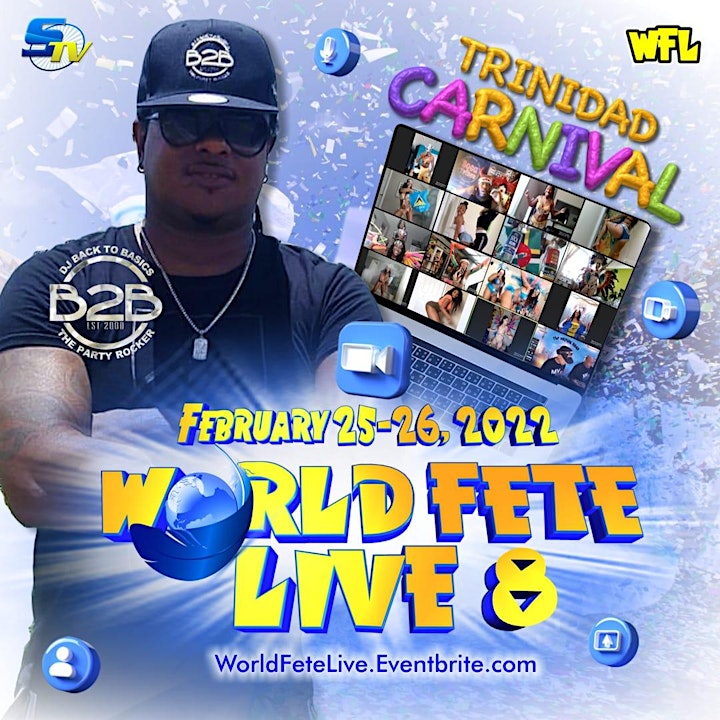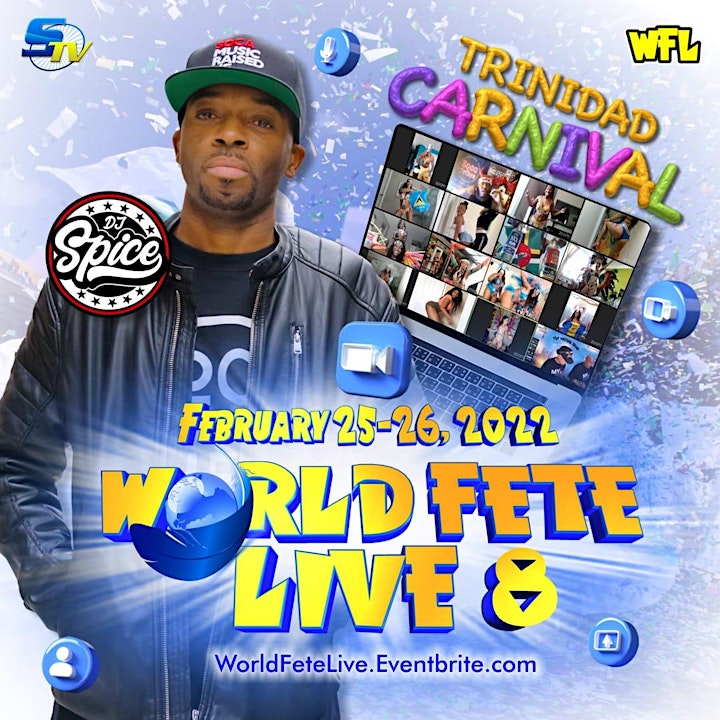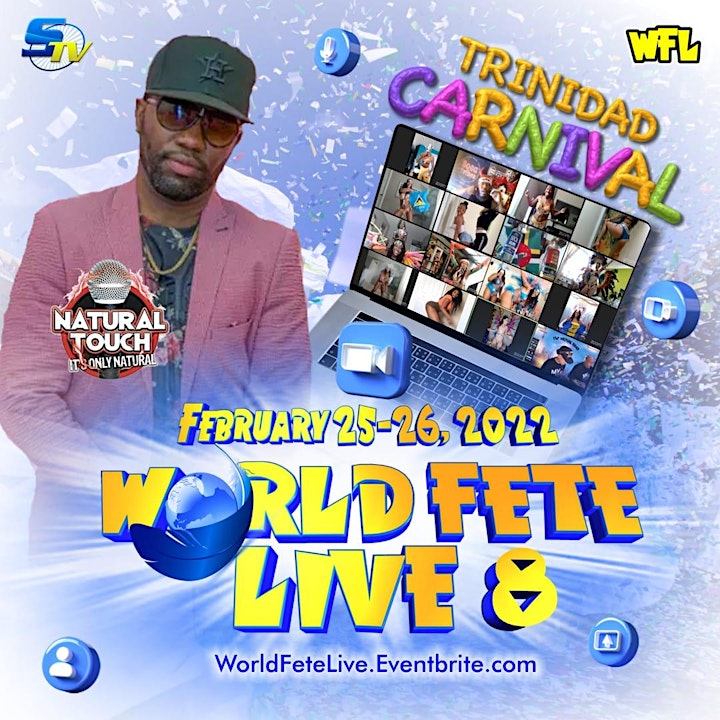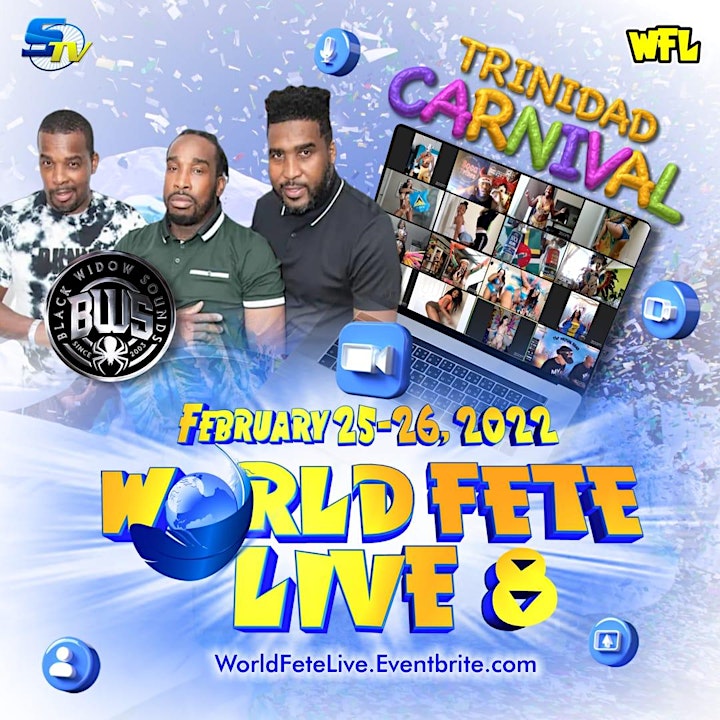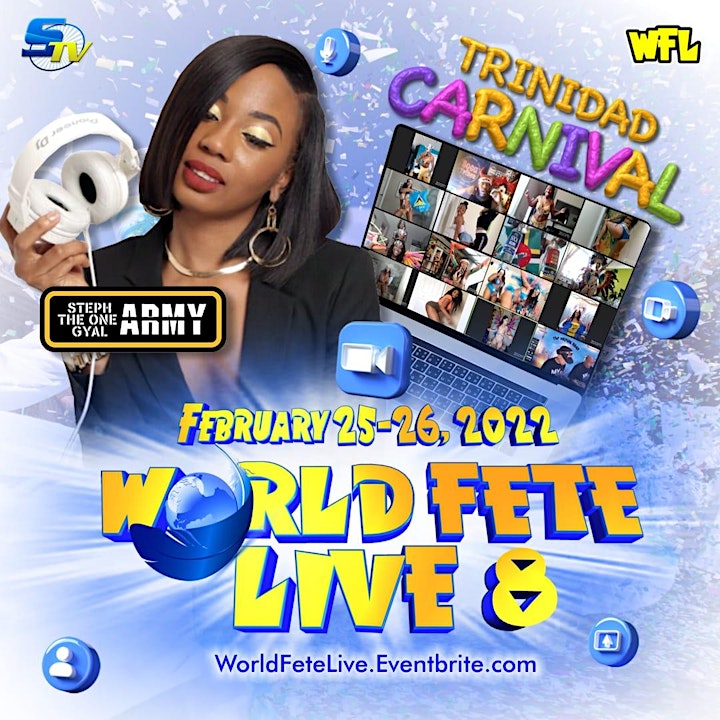 Let us continue to introduce our amazing Dj 🎧line up.. Team EurAsiaAussi🇳🇱🇩🇪🇬🇧🇯🇵🇦🇺
🔊Jus Vibez 🇬🇧 @jusvibez
🔊Dj Hendrik 🇩🇪 @hendrik_unltd
🔊Dj Fasmwa 🇦🇺 @fasmwa
🔊D Soca Lyon 🇳🇱 @dsocalyon
🔊Dj Daiky 🇯🇵 @djdaiky_japan
🔊Dj Toro 🇬🇧 @djtoro_uk
Register now...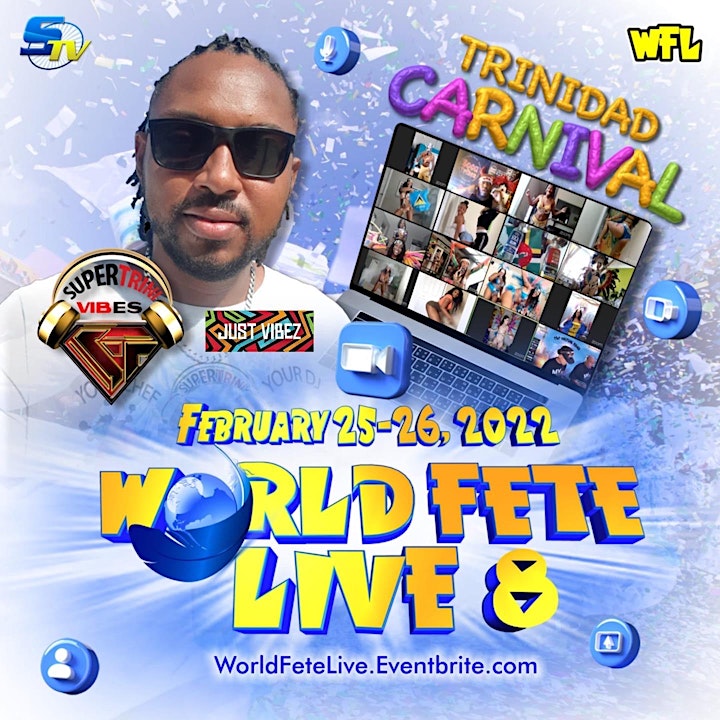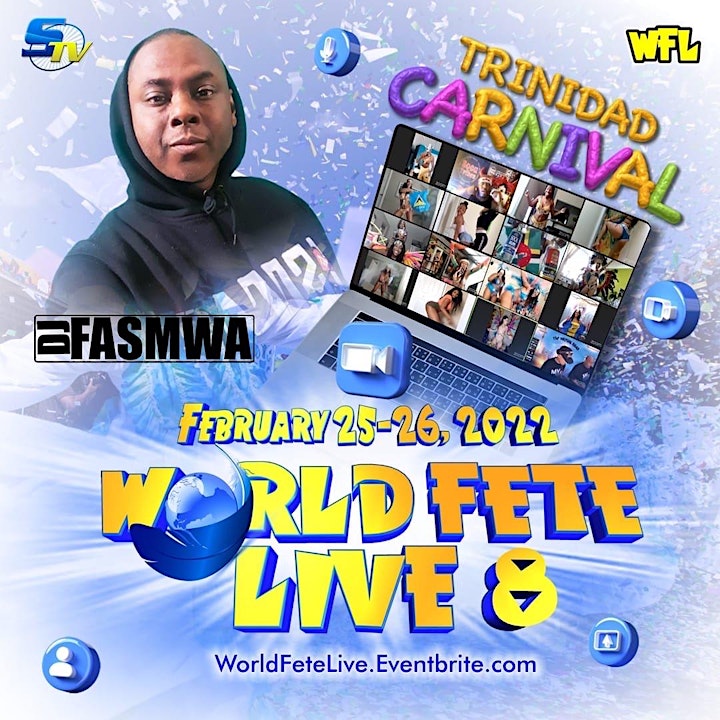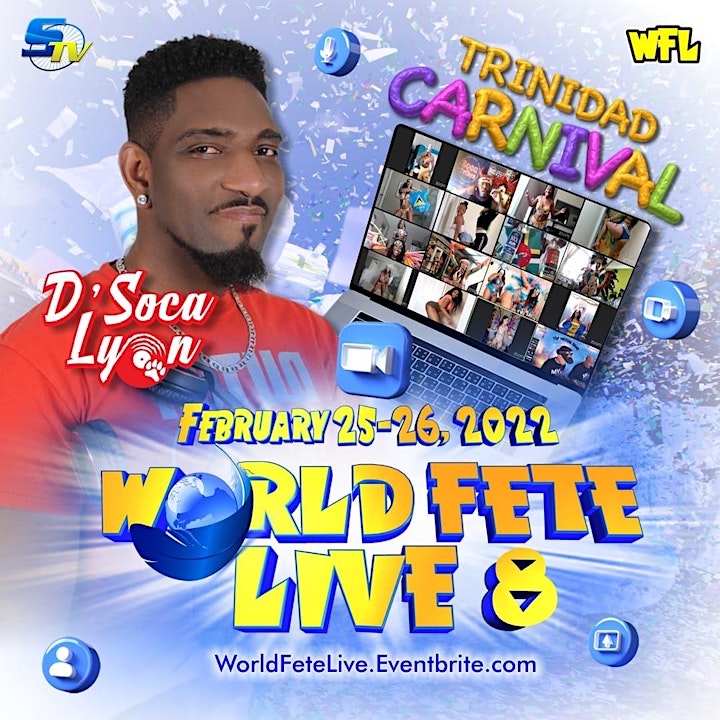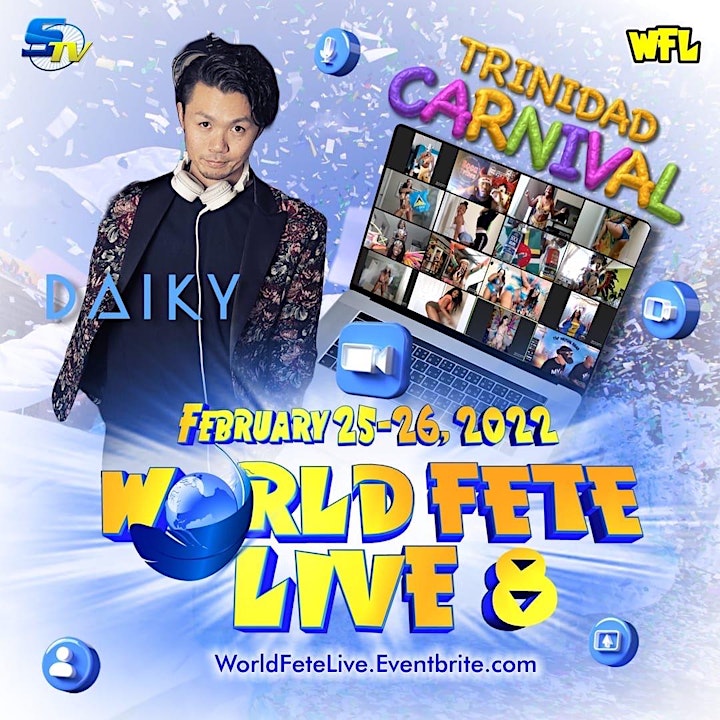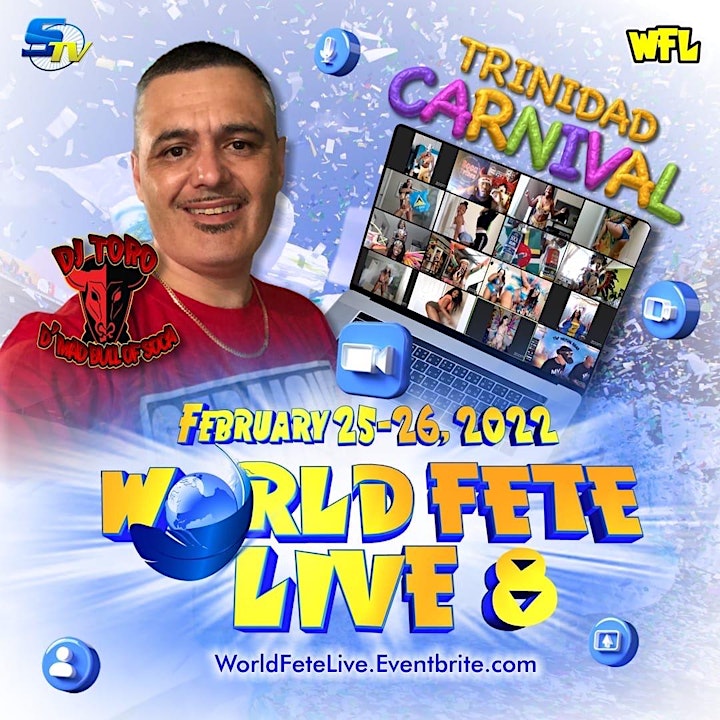 Introducing... Team 🇨🇦🎧
🔊Dj Judgement 🇨🇦 @dj.judgement
🔊D Ultimate Sting 🇨🇦 @dultimatesting
🔊Dj Undacover 🇨🇦 @djundacover
🔊inVINCEable intl 🇨🇦 @invinceableinternational
Register now...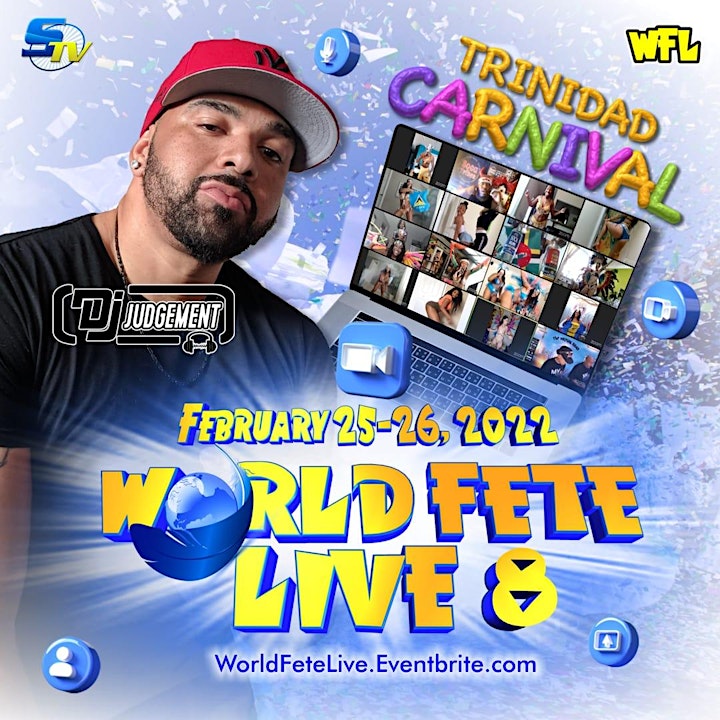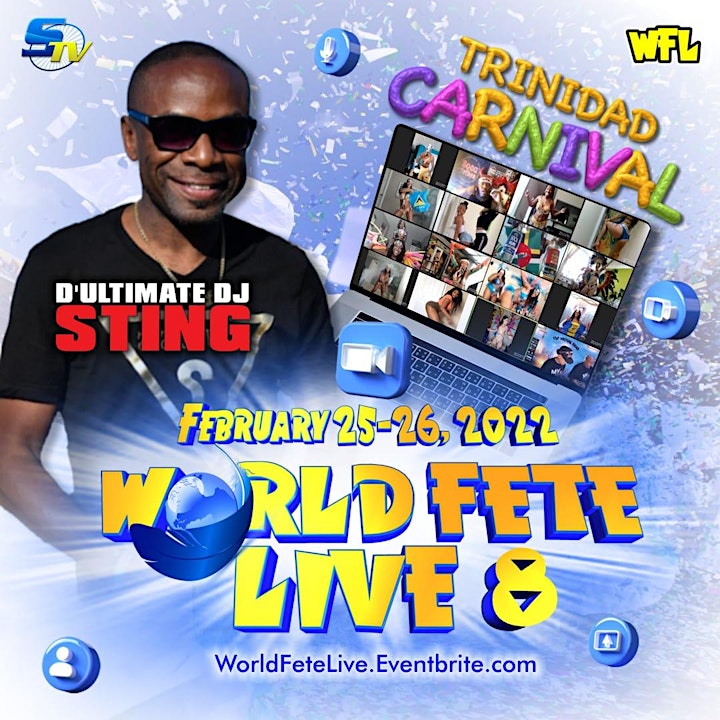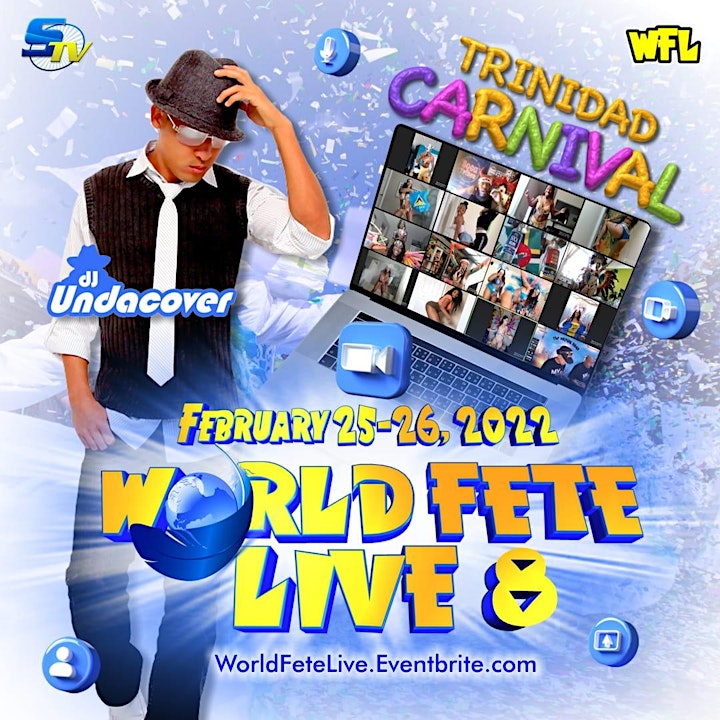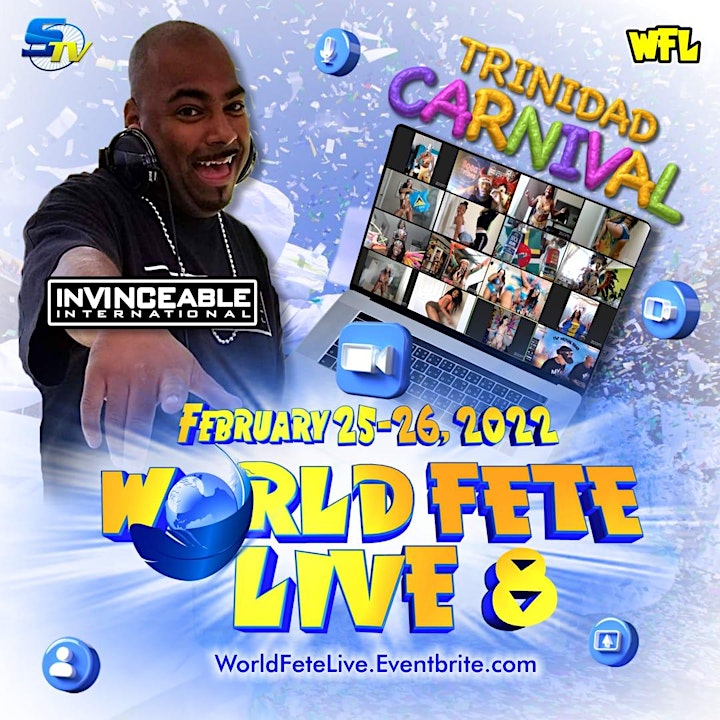 Introducing... Last but definitely not least...the DJs🎧 of Team Caribbean🇹🇹🇧🇧
🔊Dj Bill Gates 🇧🇧 @djbillgates246
🔊Dj Maggie 🇹🇹 @djmaggie868
🔊Lexus Superior 🇹🇹@lexus_superior_trinidad
🔊Dj Franco 🇹🇹 @djfranco868
Register now...